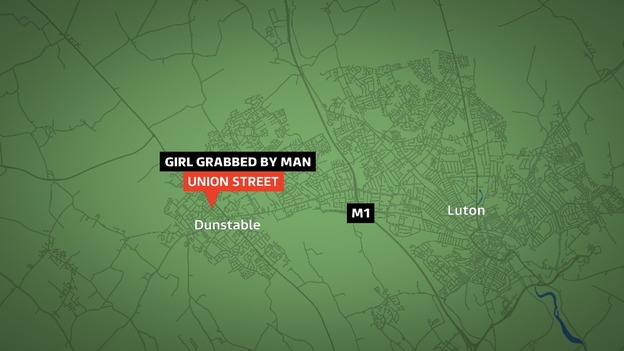 A teenage girl fought off a man who grabbed her and tried to drag her along a road in Dunstable.
Bedfordshire Police have contacted local schools to warn them following the attack which happened last Wednesday, March 12, between 8.20am and 8.30am.
The 13-year-old girl was walking along Union Street on her way to school.
A man approached her, grabbed her and tried to drag her back up the road. She struggled with him and managed to break free before running away and getting help.
The man is described as being tanned, in his late 20s or early 30s, 5ft 4ins tall, of medium build, clean shaven, and with chubby cheeks.
He was wearing a black woollen hat with a bobble, blue jeans, black hooded top, blue fluffy gloves and white trainers.