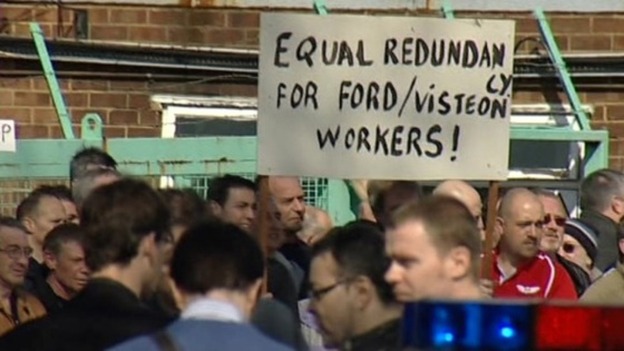 A settlement worth millions of pounds has been agreed for former workers at car parts firm Visteon who saw the value of their pensions slashed when the company went into administration.
Unite said workers had overwhelmingly supported the deal, bringing to an end years of campaigning and legal moves.
Around 1,200 workers were involved in the campaign after they lost up to 40% of the value of their pensions.
Visteon, which was sold by car giant Ford, went into administration in 2009, with workers losing their jobs in Basildon.
Howard Beckett, Unite's director of legal services, said: "This settlement is worth millions for eligible former Visteon workers who lost part of their pensions.
"The union was prepared to spend millions and campaign for years in order to reach a fair settlement with Ford on behalf of its members