Elena Baltacha dies
The former British number one tennis player Elena Baltacha died of liver cancer, aged 30.
Ipswich-based tennis star Elena Baltacha passed away on Sunday following a four-month battle with liver cancer.
In November last year, the 30-year-old spoke the ITV News Anglia the day after she announced her retirement from the sport.
In this interview with Jonathan Wills, she talks about her career highlights.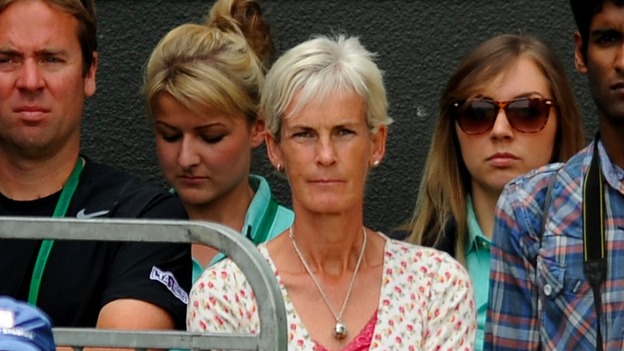 Elena Baltacha was "one in a million" and "an absolute gem", according to Judy Murray.
The tennis coach first knew the player known as Bally as a junior in Scotland.
Baltacha, who 30, died on Sunday, just six months after retiring from the game. She was diagnosed with liver cancer in January.
She and Mrs Murray remained close and worked together in recent years through Murray's role as captain of Great Britain's Fed Cup team.
Murray, who is mother to Wimbledon champion Andy and doubles player Jamie, was also a patron of Baltacha's academy in Ipswich.
In a statement she said: "I don't have the words to say what an incredible person Bally was, how loved she was or what an inspiration she will continue to be to everyone who met her.
"This is an awful loss for tennis, for all of us who knew and loved her but most of all for Nino and her family. My thoughts are, of course, with them.
"She was one in a million. An absolute gem."
Advertisement
Big names from the world of sport have been paying tribute to tennis player Elena Baltacha who has died from cancer at the age of 30.
Sir Chris Hoy was among the many to react to the sad news.
Tributes from all over the world have been pouring in after the death of Suffolk tennis star Elena Baltacha.
The former British number one died at her home in Ipswich yesterday, she was just 30-years old.
She'd been diagnosed with liver cancer in January this year, just months after retiring.
Click below to watch a report by ITV News Anglia's Malcolm Robertson.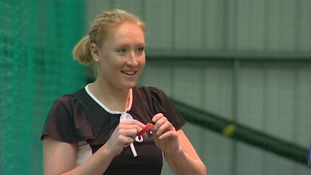 The world of tennis is mourning the loss of Elena Baltacha who has died from cancer aged 30. Elena from Suffolk was diagnosed in January.
Read the full story
Saddened to hear about Elena Baltacha's passing. My fondest memory w/Bally was sharing a wonderful chat when we met the Queen at @wimbledon
Rest in Peace, beautiful Elena Baltacha...No words...Thoughts and prayers...
Terribly sad news about Elena Baltacha. My thoughts are with her family and friends at this incredibly difficult time.
Advertisement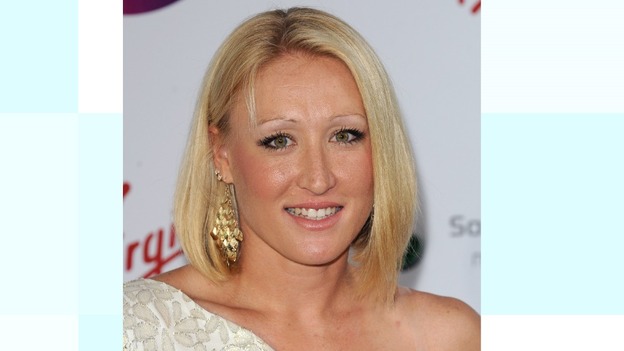 Tributes are being paid to Elena Baltacha who died of liver cancer on Sunday, aged 30.
Based in Suffolk, she was the former British number one, but announced her retirement last year due to a long-standing ankle problem.
She was diagnosed with liver cancer in January this year.
The Lawn Tennis Association's head of women's tennis Iain Bates said in a statement:
"Today we have lost a shining light from the heart of British tennis - a true role model, a great competitor and a wonderful friend.
"We have so many special memories to cherish, but this leaves a gaping hole for everybody in both British and women's tennis, and words simply cannot express how saddened we are by this news."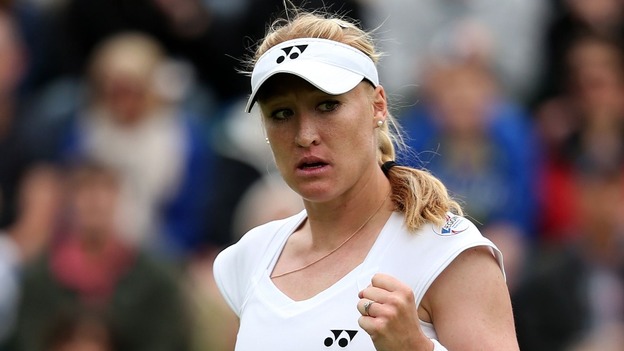 Former British number one tennis player Elena Baltacha has died aged 30.
Elena, who was based in Ipswich, was diagnosed with liver cancer in January, two months after retiring from the professional game.
She was British No. 1 for 132 weeks, from December 2009 to June 2012.
Her family released a statement saying she passed away on Sunday morning.
Her husband and coach Nino Severino said:
"We are heartbroken beyond words at the loss of our beautiful, talented and determined Bally."
She recently set up the Elena Baltacha Academy of Tennis (EBAT) to give more children, from all backgrounds, the opportunity to learn to play tennis.
Back to top