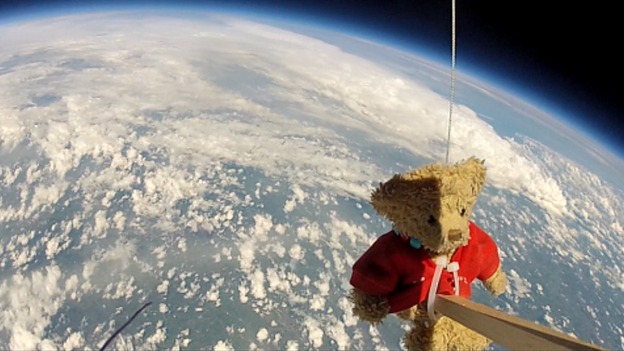 A teddy bear sent into orbit by children from a Cambridge primary school has safely made it back to Earth.
Alban was released into space by kids from the St Alban's Catholic Primary School in Cambridge earlier this week.
The bear was attached to the payload of a weather balloon which reached a height of 34,000 metres before it burst.
He was found completely unscathed in a field in Cheshire four hours after lift-off.
The images of his journey were recorded by onboard cameras.