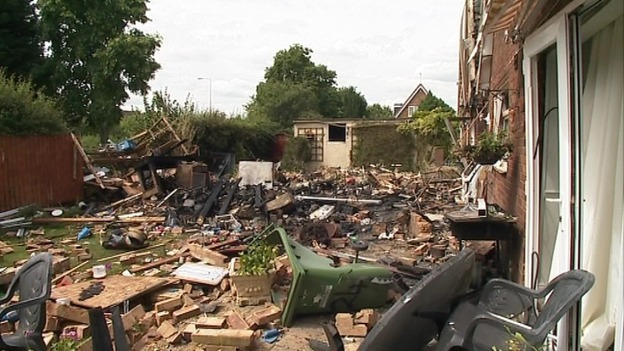 The fire service is urging people to store gas cylinders safely, following an explosion which destroyed a garage and damaged several houses in Buckinghamshire.
The explosion happened yesterday morning in Turnberry Close in Bletchley, causing a fire and forcing some homes to be evacuated.
The fire service say gas cylinders should be stored outdoors, not in sheds or garages.