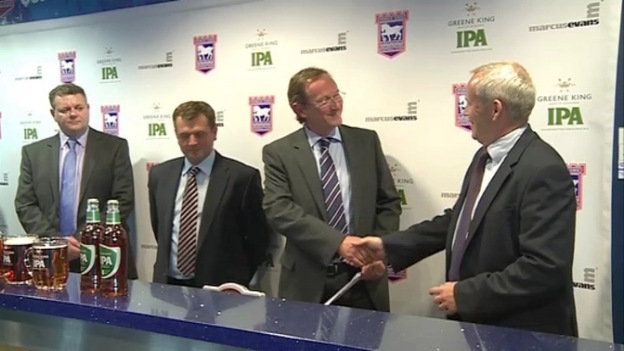 The Suffolk brewer Greene King has rekindled their association with Ipswich Town Football Club.
A new five-year deal will see IPA become the Club's official beer and they'll sponsor the Sir Alf Ramsey Stand.
"We were shirt sponsors for a number of years. I've just walked along the corridor where they've got the shirts," Greene King managing director Chris Houlton said.
"And around half of them have got Greene King logos on them so we're absolutely delighted to be back. We had a period where we weren't together but we're back now for five years so we're absolutely delighted".