Scientists in Milton Keynes who worked on the Rosetta spacecraft mission have a brand new challenge on their hands, or even their noses.
The Open University team are using technology from the mission to analyse the way that smells behave. They want to know why certain smells appeal to consumers.
If you're in Milton Keynes you may soon be seeing driverless cars on the roads.
The pods are to be tested in public areas.
The first official trials are being launched today and transport ministers have called the new technology a "real game changer".
Advertisement
Network Rail will be unveiling what it says is the future of train travel in our region this week.
The company been trialling the use of an electric engine on routes in the Harwich area of Essex.
Rail bosses say a fleet of similar ones could be more efficient, quieter, better for the environment, and help reduce running costs by 20%.
Cambridge scientists say their research shows your computer can know you best of all
Read the full story ›
This photo shows a jagged cliff about a kilometre (0.6 miles) tall on the surface of a distant comet.
It was taken by the European Space Agency's Rosetta spacecraft, which has been orbiting the comet since early August.
The low surface gravity means that a human could probably survive a leap from the top of this cliff. See the photo enlarged here.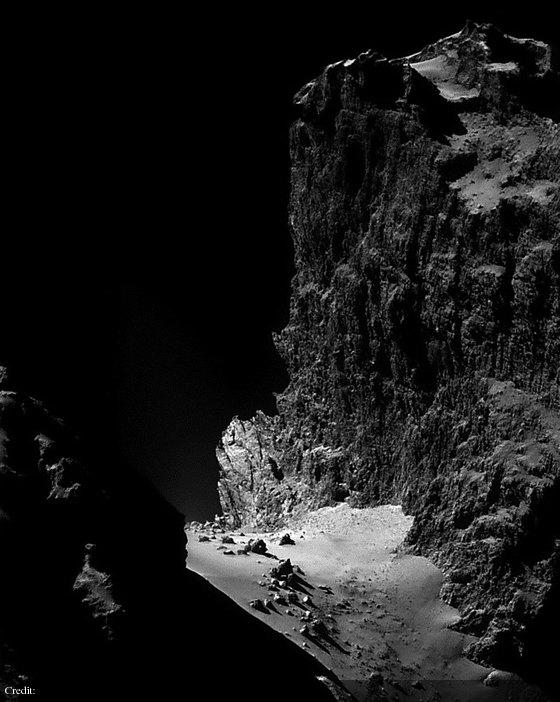 The 'biggest battery' in Europe is starting a two year trial in Bedfordshire. The battery could help save £600 million pounds.
Read the full story ›
Advertisement
Scientists at Cambridge University might have found a solution to cracking pavements - a self-healing form of concrete.
Read the full story ›
Addenbrooke's Hospital in Cambridge has become the first in the UK to use a new machine that can detect patients' allergies much faster.
Read the full story ›
The world's first folding house could be built in Cambridgeshire next year, designers say.
Read the full story ›
Load more updates