The Philae Lander is almost ready to start its landing on the comet.
The spider-like craft separated from its orbiting Rosetta mothership at 9.05am, to touch down on comet 67P/Churyumov-Gerasimenko, a 2.5 mile-wide rugged lump of ice and dust hurtling through space at around 40,000 mph.
The two space craft which journeyed to a comet chronicled their journey with an intimate back and forth like old friends on a road trip.
Read the full story ›
Advertisement
Three images, taken an hour apart, show the descent of the Philae Lander as it headed for its rendezvous with the Comet 67P/Churyumov-Gerasimenko.
The lander can be seen turning gently as it slowly chased the comet.
Click on the link above to view the images together.
An image taken 40 seconds before the Philae Lander first touched down on the surface of a moving comet has given experts a glimpse at the detail of the comet.
One of the European Space Agency scientists says the image has given them: "A wealth of information that will keep up us busy for a longtime to come."
Experts at the European Space Agency have released some unprocessed images from the Philae Lander which has landed on a comet.
The first image is taken looking up from the lander and shows a rocky outcrop hanging over the craft.
Dr Stefano Mottola, ROLIS Principal Investigator, believes that the lander is resting on its side possibly with one leg extended out into open space.
Advertisement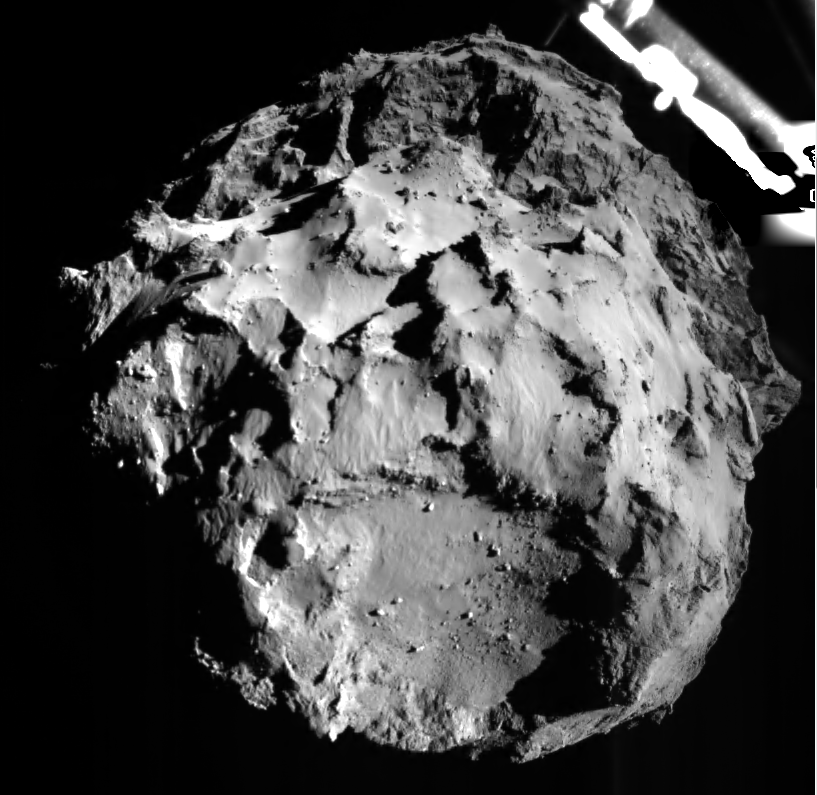 East Anglia to space...the culmination of an historic 10 year mission to land on a comet hurtling through space, 300 million miles from Earth.
Scientists from Milton Keynes, Essex and Hertfordshire all contributed to the European Space Agency's project, which today saw spacecraft Rosetta successfully launch a probe to the comet's surface.
Olivia Paterson has been in Stevenage with some of the people who helped to turn science fiction into fact.
Click below to watch a report by Olivia Paterson:
The Philae lander has separated from the Rosetta orbiter and become the first spacecraft to touch down on a comet.
Scientists from Milton Keynes, Chelmsford and Hertfordshire all contributed to the European Space Agency's project.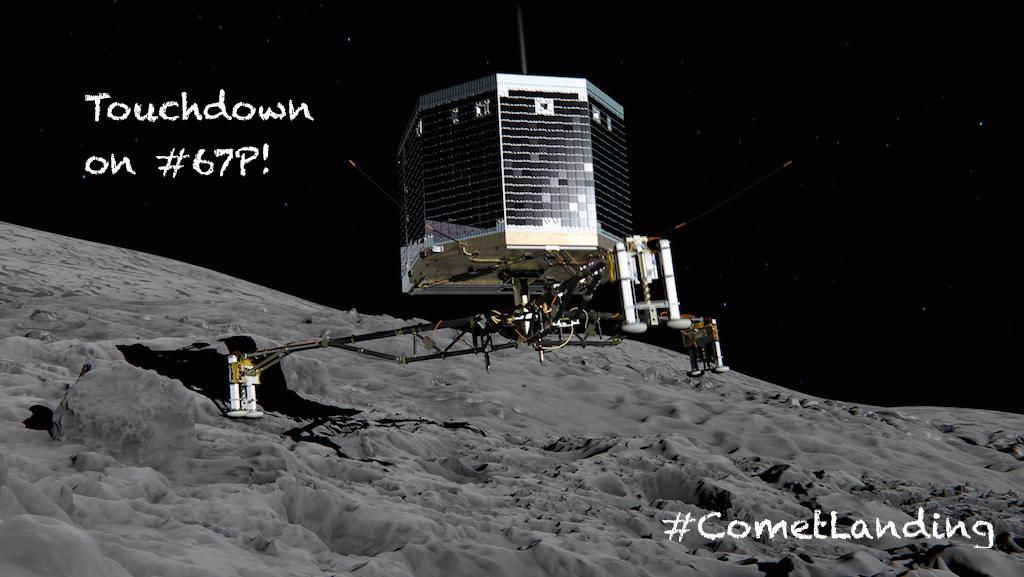 A story about a man from Northamptonshire who had an operation to fit a cochlear implant won the Best News Coverage category at the Creative Diversity Awards 2014 in London last night.
The special report, which was divided into two packages, was written, produced and presented by Claire McGlasson, filmed by Chris Warner and edited by Matt Stone.
The event at London Studios was hosted by actor and presenter Warwick Davis who lives in Yaxley near Peterborough. Awards for the various categories were handed out by celebrities including Alesha Dixon, Jonathan Ross and Adam Hills.
My career has had a really positive shift recently and I'm now regularly offered jobs that have no reliance on my size.

I hope this is in part down to a desire from broadcasters to be more inclusive and representative.

It's important that the talent we see on TV reflects the diversity we have in society, and in turn will help to promote acceptance.
– Warwick Davis
I'm delighted ITV Anglia has won the award.

Working on news we're often up against a very tight deadline so it was fantastic to follow Jon's journey over several months.

I'm really grateful he shared something so momentous with us and our viewers.
– Claire McGlasson, Correspondent at ITV News Anglia
Click here to watch the awards winning reports.
Load more updates