Scientists at the European Space Agency say they have concerns over the fate of the Philae Lander.
As the anchors did not fire they cannot say "with 100% certainty that we are on the comet and are staying there." They are observing the movement of the lander to confirm it is stationary on the comet rather than "still in movement."
I'm on the surface but my harpoons did not fire. My team is hard at work now trying to determine why. #CometLanding
Earlier reports had said the harpoon anchors had fired.
More analysis of @philae2014 telemetry indicates harpoons did not fire as 1st thought. Lander in gr8 shape. Team looking at refire options
The Philae Lander is almost ready to start its landing on the comet.
The spider-like craft separated from its orbiting Rosetta mothership at 9.05am, to touch down on comet 67P/Churyumov-Gerasimenko, a 2.5 mile-wide rugged lump of ice and dust hurtling through space at around 40,000 mph.
Advertisement
The two space craft which journeyed to a comet chronicled their journey with an intimate back and forth like old friends on a road trip.
Read the full story ›
Three images, taken an hour apart, show the descent of the Philae Lander as it headed for its rendezvous with the Comet 67P/Churyumov-Gerasimenko.
The lander can be seen turning gently as it slowly chased the comet.
Click on the link above to view the images together.
An image taken 40 seconds before the Philae Lander first touched down on the surface of a moving comet has given experts a glimpse at the detail of the comet.
One of the European Space Agency scientists says the image has given them: "A wealth of information that will keep up us busy for a longtime to come."
Experts at the European Space Agency have released some unprocessed images from the Philae Lander which has landed on a comet.
The first image is taken looking up from the lander and shows a rocky outcrop hanging over the craft.
Dr Stefano Mottola, ROLIS Principal Investigator, believes that the lander is resting on its side possibly with one leg extended out into open space.
Advertisement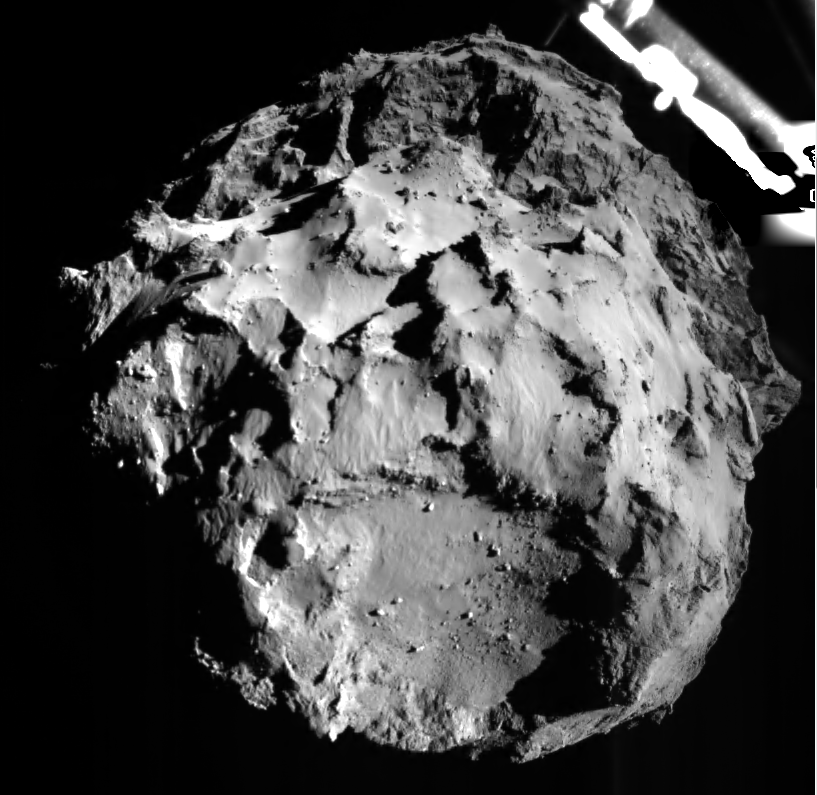 East Anglia to space...the culmination of an historic 10 year mission to land on a comet hurtling through space, 300 million miles from Earth.
Scientists from Milton Keynes, Essex and Hertfordshire all contributed to the European Space Agency's project, which today saw spacecraft Rosetta successfully launch a probe to the comet's surface.
Olivia Paterson has been in Stevenage with some of the people who helped to turn science fiction into fact.
Click below to watch a report by Olivia Paterson:
The Philae lander has separated from the Rosetta orbiter and become the first spacecraft to touch down on a comet.
Scientists from Milton Keynes, Chelmsford and Hertfordshire all contributed to the European Space Agency's project.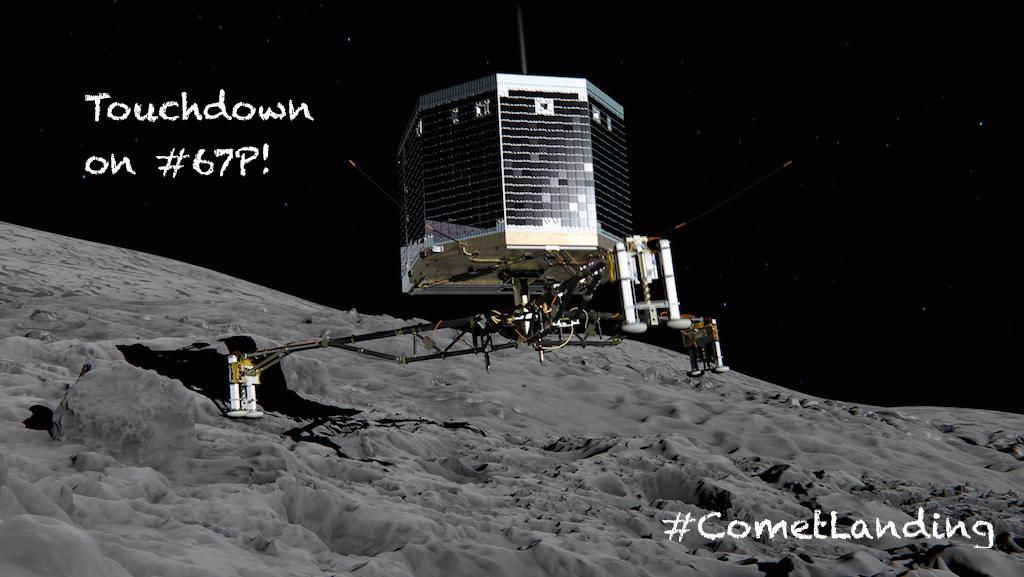 Load more updates