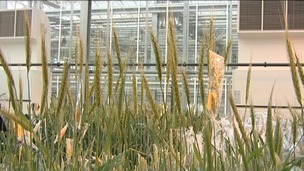 The Government is launching a new Industrial Strategy for agricultural science, technology and innovation.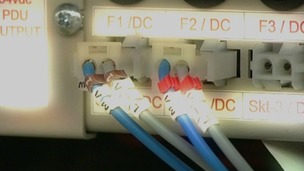 The National Audit Office says the government's roll out of superfast broadband to 90% of the population is running late.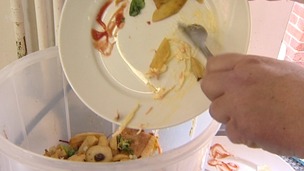 A pub in Norfolk is using new technology to keep its food waste out of landfill
Live updates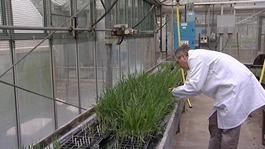 Scientists in Norwich have managed to revive a Victorian beer not sampled for more than a hundred years.
Read the full story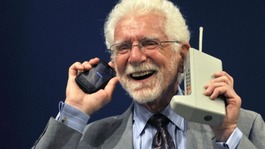 It is 40 years since the first experimental mobile phone call was made on April 3 1973 by Motorola employee Martin Cooper.
Read the full story
Advertisement
The boss of a high-tech Cambridge technology firm whose chip designs help power Apple's iPhone and iPad is to stand down after nearly 12 years at the helm.
Warren East is credited with transforming ARM Holdings into one of the most important microchip innovators in the world.
Scientists create virtual talking head
We interact with computers by typing on a keyboard and clicking on the mouse, but imagine how much easier it would be if we could just speak to them.
Scientists in Cambridge have developed a virtual talking head which can talk and express emotion. They say it could revolutionise the way we use computers.
Click below to watch ITV News Anglia's Lauren Hall's report on the new technology.
Building work will start next month on a £6 million business centre at Anglia Ruskin University's Chelmsford campus.
The Anglia Ruskin University Medical Business Innovation Centre (MedBIC) will support new medical technology companies.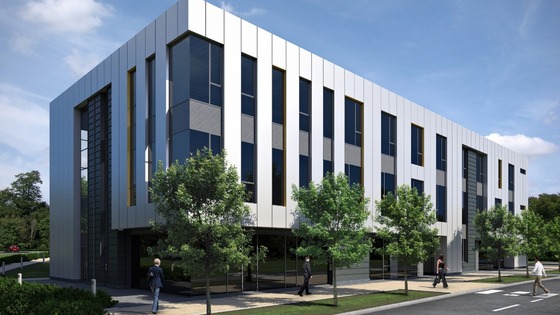 The new centre will open in spring 2014, and is expected to create up to 120 jobs in its first three years. It will house engineering research laboratories, offices and meeting space. Anglia Ruskin, Chelmsford City Council and Essex County Council are collaborating on the project.
Professor Michael Thorne, Vice Chancellor of Anglia Ruskin University, said: "Our aim is that the Anglia Ruskin University MedBIC, combined with the Anglia Ruskin MedTech Campus, will help Essex become a world-renowned centre of excellence for innovation."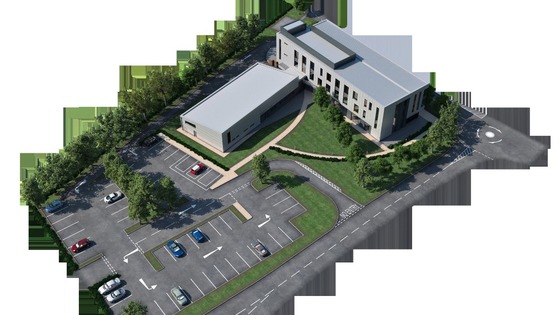 Northamptonshire County Council has signed a £16.2 million deal with BT to supply superfast broadband to the county.
Work on the project is due to get underway immediately and the deal should see a new fibre broadband network in place by 2015.
Advertisement
Scientists create virtual talking head
Scientists in Cambridge have created a virtual human head which they say could revolutionise the way we use computers.
Known as Zoe the head has been developed by Toshiba's Cambridge Research Lab and the University of Cambridge's Department of Engineering. It could see us using computers by simply talking to them rather than using a traditional keyboard.
The new system can recite text while recreating emotions like happiness, anger and fear. Students have already remarked upon the similarity with the disembodied head and Holly, the ship's computer, in comedy Red Dwarf.
Click below to watch a clip and demo with Toshiba Research Engineer Vincent Wan.
The power of text messaging is being used to offer young people advice across Norfolk.
The project is called 'Respect Yourself' and already has hundreds of subscribers who receive helpful texts every day.
Click below to watch a report on the project by ITV News Anglia's Kate Prout.
The Business Secretary Vince Cable has been in Cambridge this morning as part of the city's Business Week.
During his tour he visited the University Computer Laboratory, which is one of the oldest in the world and is celebrating its 75th anniversary. It produced the first computer to do real work, the first computer science course and the first computer science textbook.
Facebook personality clues
Psychologists at the University of Cambridge say they can now accurately predict details of our personalities based simply on what we say we like on Facebook.
After analysing nearly 60,000 samples researchers achieved more than 80 percent accuracy in working out areas of our lives including race, religion, sexuality and politics.
Click below to watch a report by ITV Anglia's Matthew Hudson:
Load more updates