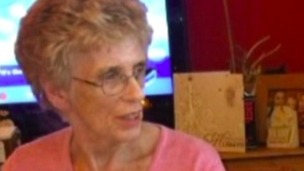 Court of Appeal says Addenbrooke's Hospital violated patients rights over DNR order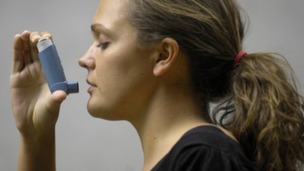 Hundreds of asthma sufferers are dying needlessly because of inadequate care, according to a study published today.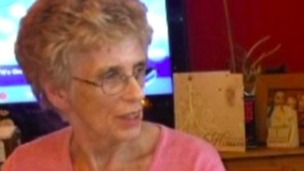 The government has been accused of failing to tackle widespread confusion over the imposition of "do not resuscitate" orders.
Live updates
Papworth Hospital moving to Cambridge
Papworth Hospital is set for a £165 million move to Cambridge to be on the same site as Addenbrooke's Hospital.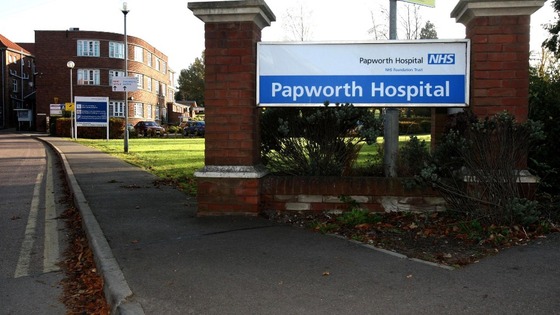 The announcement's been made this morning by Chief Secretary to the Treasury Danny Alexander.
He says the move will create a world leading healthcare and science hub in Cambridge.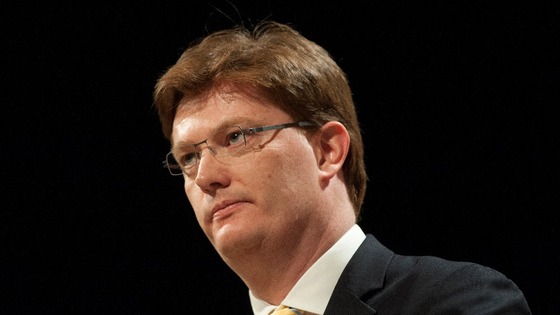 Papworth hospital was home to the first successful heart and lung transplant, it opened in 1917 as a sanatorium and hospital for the treatment of tuberculosis.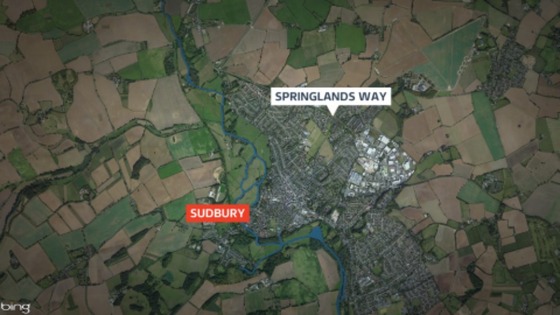 A teenager has died following a crash in Sudbury in Suffolk.
Emergency services were called to the single vehicle collision on Springlands Way at around 11.40pm on April the 9th.
An 18-year-old man was taken to Addenbrookes Hospital with life threatening injuries, but passed away yesterday afternoon.
Advertisement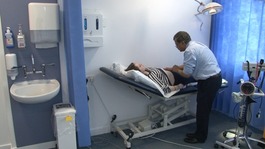 A clinic for patients with an extremely rare cancer has been launched at Addenbrooke's Hospital in Cambridge
Read the full story
Peanut allergy research
Researchers have hailed a scientific breakthrough that could help cure one of our deadliest allergies
Experts in Cambridge have discovered they may be able to cure children who suffer from a potentially-lethal peanut allergy by feeding them the very things which could kill them.
Medical trials at Addenbrooke's Hospital have focused on building up a patient's resistance to peanuts, and as Matthew Hudson reports, the results can be life-changing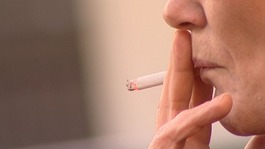 One of the region's hospitals has gone completely smoke-free in the hope of encouraging healthier lifestyles.
Read the full story
Hospital takes no smoking stance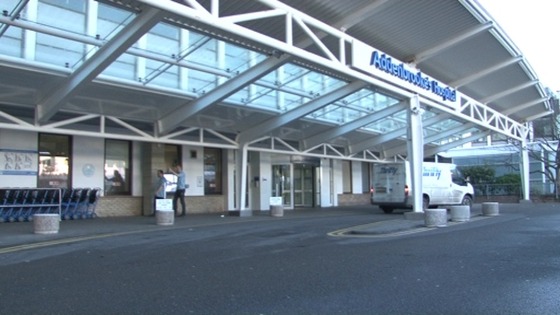 Addenbrooke's Hospital in Cambridge has implemented a total smoking ban to encourage healthier lifestyles.
Staff, visitors and patients won't be able to smoke anywhere on site - and there's no longer any outdoor smoking areas.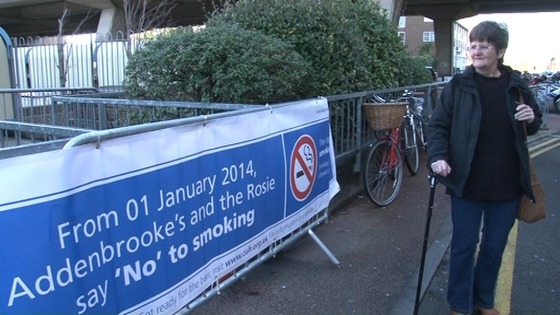 It also applies to the Rosie Maternity Hospital.
The Trust's Chief Executive Dr Keith McNeil says it's in accordance with national guidelines that hospitals should be smoke free.
"It sends a message that we're not just about treating people here, we want society as a whole to be healthier," he said.
"It's very important from that point of view that we don't condone smoking on the site anywhere."
Advertisement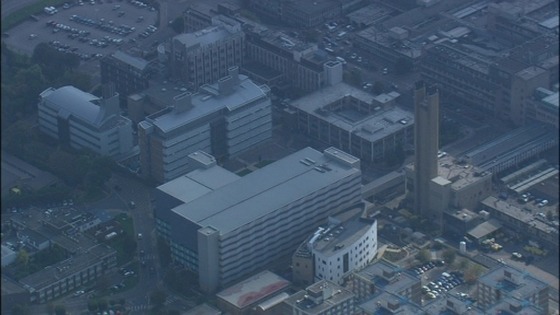 A new ten million pound campaign is being launched at Addenbrooke's in Cambridge to transform cancer facilities at the hospital.
The Addenbrooke's Charitable Trust wants to use the money to support new technologies and therapies in breast and prostate cancer and sponsor cancer research.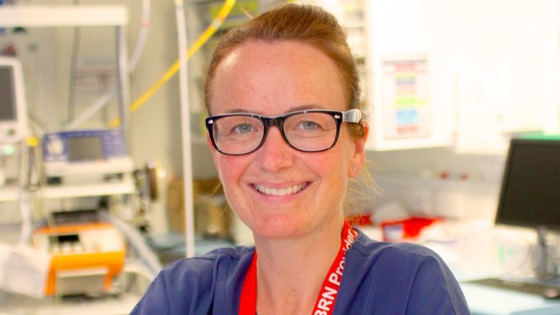 An emergency medic from Cambridgeshire has become the only nurse in Britain's International Search and Rescue team which is sent to help in disasters all over the world.
Deborah Swann, who works in the Emergency Department at Addenbrooke's Hospital in Cambridge, must be ready to deploy anywhere in the world within six hours.
Deborah, from Bluntisham, was trained to treat casualties at RAF Waddington in Lincolnshire.
She said:
"We simulated rescuing and treating people at heights, in flood waters and confined spaces, all of which are expected following disasters such as hurricanes, earthquakes and terrorist attacks.
"It is genuinely dangerous. We're crawling around in potentially unsafe structures in places at risk of other unpredictable trauma – aftershocks, for example. It definitely appeals to my sense of adventure."
Queen visits Cambridge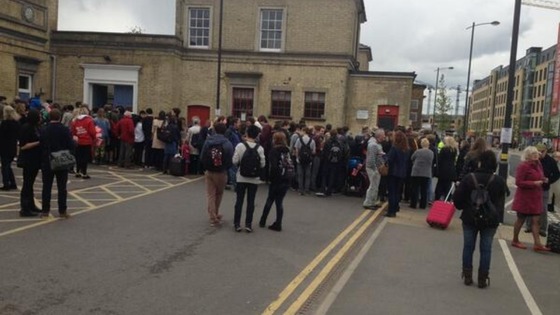 Addenbrooke's first to be reviewed
Addenbrooke's Hospital in Cambridge is to be the first in the country scrutinised by the Government as part of a review into the way the NHS deals with complaints from patients and their relatives.
Its being headed up by the Labour MP Ann Clwyd who was given the role after speaking out about the poor care her husband received at a hospital in Wales. Matthew Hudson reports.
Load more updates
Back to top