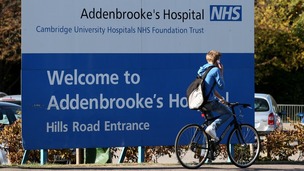 Visiting restrictions are now in place at the Addenbrooke's and Rosie hospitals in Cambridge to stop the spread of norovirus.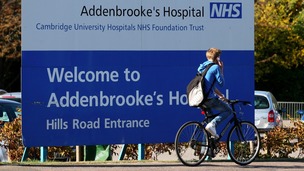 Addenbrooke's hospital is to share in £11m of funding to help improve prosthetic and rehabilitation services for ex-military personnel.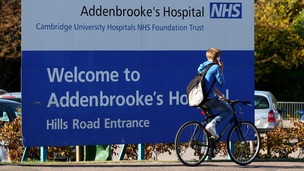 The Addenbrooke's hospital emergency department is in the national top ten for hitting it target for waiting times.
Live updates
Anglia News in brief
Ram raiders in Cambridge stole a cash machine from Addenbrooke's Hospital last night. Four men wearing white suits and black balaclavas drove a stolen car into a set of doors to gain access to the building. They wrenched the ATM out of the wall and drove off with it, using a different vehicle.
Load more updates
Back to top