Live updates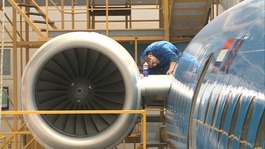 More than 170 hopefuls wanting a career in the airline industry have been attending an apprentices day at Norwich Airport.
Read the full story
Youngsters could miss out on apprenticeships
Apprenticeships have been billed as the answer to chronic youth unemployment, but in our region hundreds of young people will be disappointed.
It's the start of National Apprenticeship Week today, but new figures show that demand is far outstripping supply.
In Suffolk last year there were nearly 4,000 applications for just 490 vacancies.
In Norfolk almost 5,500 young people applied for 470 posts.
While in Essex, there were more than ten times the number of applications for the number of apprenticeships - almost 12,000 for 1,100 posts.
Click below to watch a report from ITV News Anglia'a Kate Prout
Advertisement
Back to top