Live updates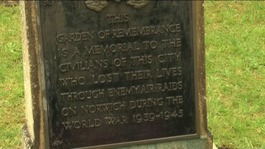 People in Norwich have gathered to remember loved ones who died in German bombing raids 70 years ago.
Read the full story
70 years since Baedecker raids
The 27th April 2012 marks 70 years since the Baedecker bombing raids over Norwich.
German Luftwaffe planes dropped hundreds of bombs over the city. 231 people were killed, hundreds more were injured and the face of the city was changed forever.
Advertisement
Back to top