Banham Zoo's baby tiger cubs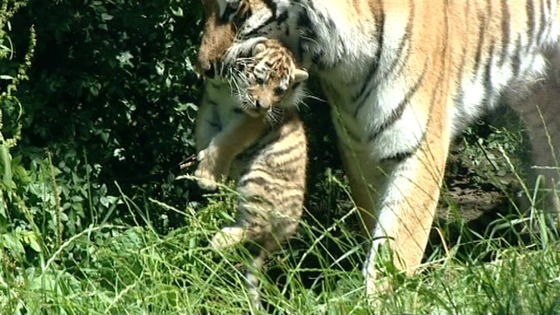 Meet the newest arrivals at Banham zoo in Norfolk, this is one of twin tiger cubs born last month being carried by a doting parent.
The little ones have just shown their faces for the first time. Their mother Sveta has started bringing them outside which staff say is probably so the cubs can enjoy the sunshine.