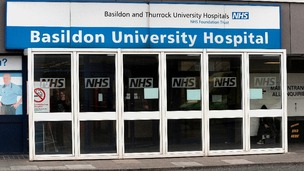 Basildon hospital has again failed an inspection by the health watchdog.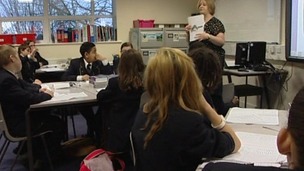 Figures released today show nearly 1 in 5 state schools in the Anglia region are now academies.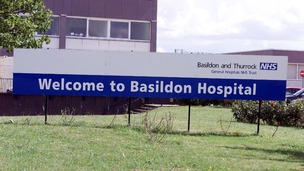 A 10-year-old child has died at a hospital in Essex after a medication error, it's been reported.
Live updates
Essex MPs support Colchester Hospital
Mortality rates at two local hospital trusts to be investigated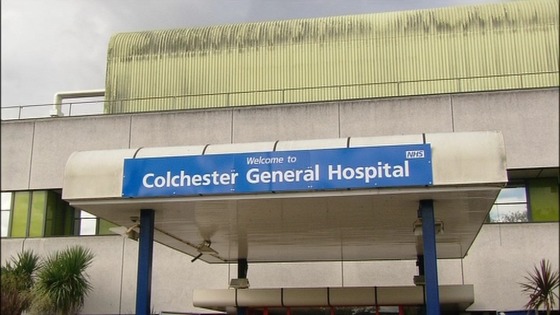 Five hospital trusts, including two in the Anglia region, are to be investigated over their mortality rates. The NHS Commissioning Board announced the move today, following the publication of the inquiry into mistreatment and neglect of patients at Mid-Staffordshire NHS Foundation Trust.
Medical director Sir Bruce Keogh is to launch an immediate investigation into the Colchester Hospital University NHS Foundation Trust and the Basildon and Thurrock University Hospitals NHS Foundation Trust together with trusts in Tameside, Blackpool and East Lancashire.
The NHS board said that the five trusts have been "outliers" on the Summary Hospital-level Mortality Indicator for two successive years to 2012.
The news follows the publication of the Francis Report into events at the Stafford trust between 2005 and 2009, which called for a "zero tolerance" approach to poor standards in the health system.
Hospital admits health and safety breaches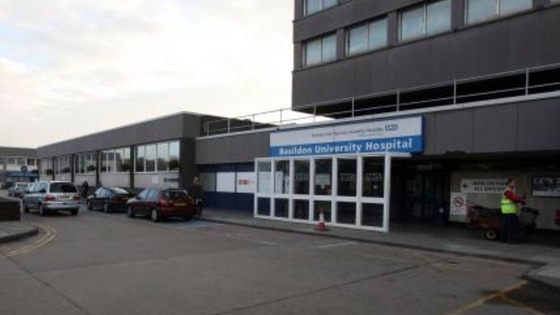 Basildon Hospital bosses have admitted a series of health and safety breaches which led to the death of two people from Legionnaires Disease.
The hospital was accused of making 'inappropriate' cost cutting measures in chemically treating the hospital's water systems at Chelmsford Magistrates Court today. The case will go to Chelmsford Crown Court in March for sentencing.
Basildon and Thurrock University Hospitals NHS Foundation Trust could face fines of up to £100,000.
Advertisement
Two Essex hospitals have higher than usual death rates
Hospital trusts in Colchester and Basildon have recorded "higher than expected" death rates two years in a row. Figures from the Health and Social Care Information Centre list them among 5 trusts in the country with persistently high mortality rates between July 2010 and June 2012.
Experts said that the indictor should be seen as an "early warning mechanism" so trusts could examine why their score was higher than expected.
Michael Gove on Academies
Gove will take action over struggling academies
The Education Secretary says he will take action to improve one of the region's struggling academies. The Basildon Academies in Essex cost £50m to set up, but last year they were placed in special measures.
On the day new figures show the number of academies in our region is now greater than the national average, our Education Correspondent Elodie Harper reports on the questions being raised about the government's academy programme.
Michael Gove on Academies
Action will be taken over struggling academies
The Education Secretary Michael Gove has told ITV News he'll take action over one of Essex's struggling academies.
In an exclusive interview Michael Gove said he would be taking steps to ensure The Basildon Academies improves.
The headteacher there says she's committed to improving standards. Elodie Harper reports.
Michael Gove on Academies
Exclusive: We'll take action on under-performing Academy - Gove
by Elodie Harper
Figures released by the Department for Education show the number of academies in the East of England is higher than the national average.
Eighteen per cent of schools in the East are now either open or pipeline academies, compared to 15% across England.
Among the region's success stories are Malcolm Arnold Academy in Northampton which learnt this week that it's been judged good with outstanding by Ofsted.
Ofsted's rating marks a dramatic transformation since the academy took over the 'failing' school Unity College two years ago.
The government wants academies to take over more struggling schools - but what happens when an academy itself is struggling?
The Basildon Academies opened in 2009 at a cost of £50million, but last March were placed in special measures by Ofsted.
Since the school is an academy, the local authority is unable to intervene, but in an exclusive interview with ITV News, the Education Secretary told our Education Correspondent Elodie Harper that he will take steps to improve the school.
Advertisement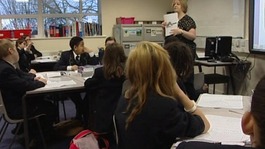 Figures released today show nearly 1 in 5 state schools in the Anglia region are now academies.
Read the full story
Town remembers victims of the Holocaust
A remembrance service for the victims of the Holocaust and other genocides will be held in Basildon this month.
Basildon Council and Basildon Forum of Faiths will be holding an event tomark Holocaust Memorial Day on Sunday 27 January.
It will include a Holocaust survivor guest speaker, readings from school children and a film exploring various genocide atrocities and includes testimonies from the survivors.
A separate Holocaust exhibition will be running from Monday 21 January to Saturday 26 January at Basildon Library.
Basildon Council issue Christmas recycling plea
Basildon council are asking residents to recycle their Christmas trees into compost in order to save them from landfill.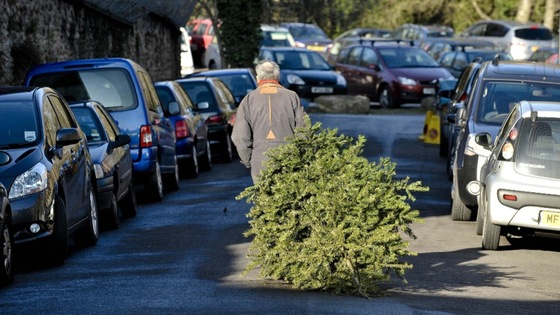 The council will be collecting trees for composting from the 7th January along with other waste on green bin collection days.
Man treated after house fire
A man's been treated by ambulance crews for breathing in smoke after a fire in a house in Basildon. Seven fire crews are tackling the blaze: the three-storey house in Gambleside is still burning.
Load more updates
Back to top