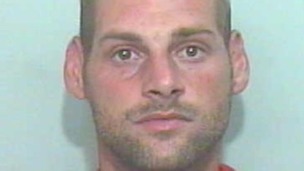 A man who assaulted his former partner in Basildon, leaving her for dead, has been found guilty of attempted murder.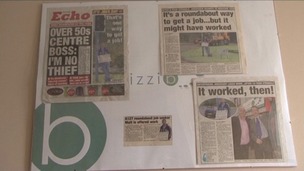 A man who stood for hours at a roundabout in Basildon pleading for work is now responsible for its upkeep.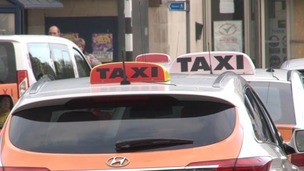 Basildon Council are warning revellers about the dangers of using unlicensed taxis.
Live updates
Near drowning court ruling
A woman who nearly drowned during a school swimming lesson 13 years ago has won a landmark ruling from the UK's highest court which paves the way for her to pursue compensation from a local education authority.
Annie Woodland was a pupil at Whitmore Junior School in Basildon, Essex, when she had to be pulled from the water and resuscitated at Gloucester Park pool in July 2000.
Ms Woodland, now in her 20s and living with her family in Blackpool, suffered severe brain damage as a result of which she is now incapable of looking after her own affairs.
Her father Ian launched a claim for compensation on her behalf against the local education authority, Essex County Council, and other parties.
To date the family has suffered setbacks to the damages claim with rulings in the High Court and Court of Appeal which blocked her action against the county council.
In October 2011 a High Court judge threw out Ms Woodland's claim against Essex on the basis that it was bound to fail, and in March last year his view was backed in a majority ruling by Court of Appeal judges.
But today, Supreme Court justices in London allowed her appeal against those findings which means that there will now be a High Court hearing to determine whether or not she was the victim of negligence.
Five justices unanimously allowed the appeal and ruled that the local authority owed a "non-delegable duty of care".
Lawyers acting for Ms Woodland said before the ruling that the Supreme Court's decision was "anxiously anticipated by parents and local education authorities alike".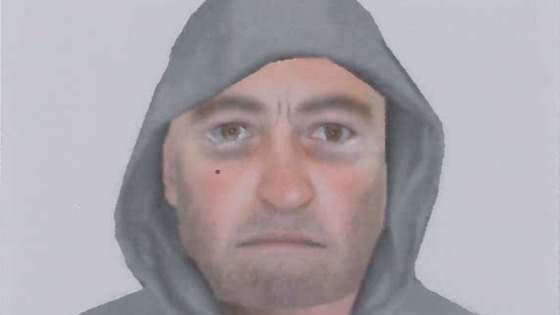 Police have issued an e-fit of a man wanted in connection with an assault that took place in Gloucester Park, at Broadmayne, in Basildon. A 14-year-old girl was walking through the park to the north side of the fishing lake and heading towards the Sporting Village when she was approached by a man.
He grabbed her arm and assaulted her before running off back towards the lake. The girl was not injured but she has been left very shaken and upset. It happened at 8.50am on Wednesday September 18.
Advertisement
'Tough' turn-around for hospital
Basildon Hospital is to join forces with the Royal Free London Trust under tough new plans outlined by the Health Secretary Jeremy Hunt.
The Essex hospital was found to be one of 11 hospitals across the country to be placed in special measures after the Keogh review into high mortality rates.
Click below to watch a report by ITV News Anglia's Elodie Harper
Hospital slammed over girl's death
A hospital spokesman said:
Basildon and Thurrock University Hospitals NHS Foundation Trust would like to send its condolences to the family of Amie Miller at this difficult time.

The Trust would also like to apologise for failings in the care provided to Amie when she was treated here five years ago.

A number of changes have since been introduced in the treatment of children and adults with neurological illness, including the introduction of more regular observations.
– Basildon University Hospital
Hospital slammed over girl's death
An inquest has been hearing of the death of Essex teenager Amie Miller.
Amie, from Stanford-le-Hope, died of encephalitis, which causes inflammation of the brain.
The origin of her condition, characterised by vomiting and flu-like symptoms, is unknown.
Doctors believed she was getting better and missed signs she was deteriorating.
Errors included misinterpreting the results of a CT scan and failing to carry out a MRI scan which would have identified the condition, despite one being recommended.
Stepfather Mbarek Aitmarri said the family would be considering legal action.
From the moment Amie died we faced constant evasion and were passed from one person to another.

We feel our daughter has been treated as collateral damage and there's no real recognition of our loss.It has taken five years to reach this stage and, if our concerns had been addressed sooner, perhaps other people's lives could have been saved.Procedures have not changed in five years - the inquest heard basic neurological checks are still not carried out as standard. It is this which worries us most.
For us there's no doubt that systematic failings caused Amie's death.I drove her to hospital and I ask myself everyday whether, if I had taken her to another hospital, she would still be alive.
– Stepfather Mbarek Aitmarri
Hospital slammed over girl's death
Amie Miller, 15, was taken to Basildon Hospital A&E in November 2008 after suffering headaches while studying for her GCSEs.
A jury returned a narrative verdict, saying that the medics had seriously failed to meet Amie's needs by failing to carry out basic checks, administering inappropriate treatment and failing to properly communicate with one another.
Speaking afterwards, Amie's family told how she was a promising student who had dreamed of becoming a paediatrician.
Advertisement
Hospital slammed over girl's death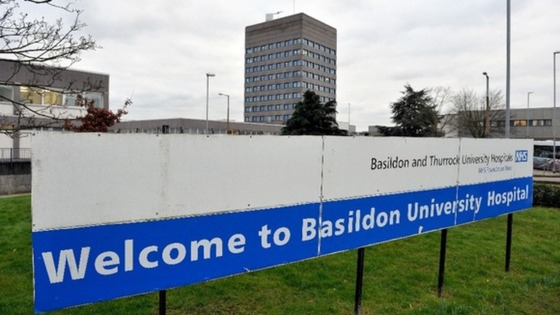 The parents of an Essex teenager who died after a catalogue of errors at a failing hospital have described how their daughter was treated as "collateral damage".
Amie Miller, 15, was taken to Basildon Hospital A&E in November 2008 after suffering headaches while studying for her GCSEs.
She died from a brain condition three days later and an inquest at Essex County Hall heard the hospital missed several opportunities to save her life.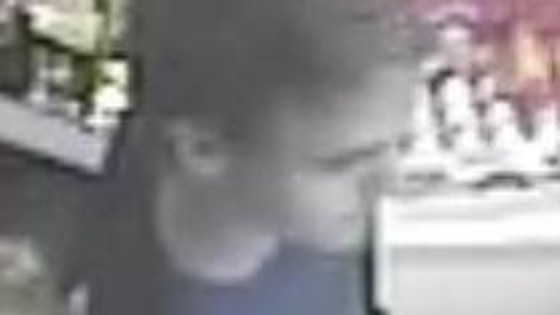 Police want to speak with this man in connection with the theft of cigarettes and tobacco from Basildon post office. A man went to the branch in Coppice Lane and requested the goods. He then snatched them and left making no attempt to pay at about 1.20pm on Wednesday, August 7.
Essex hospital fined
An Essex hospital trust has been ordered to pay £350,000 over health and safety breaches.
Basildon and Thurrock University Hospitals Trust had previously pleaded guilty to failing to protect patients from the potentially-fatal effects of Legionnaires' disease, which led to the deaths of two people.
Today the hospital was fined at Chelmsford Crown Court for that failure, and another, which led to a patient falling from a window.
Click below to see Serena Sandhu's report: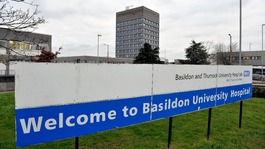 A hospital trust in Essex has been ordered to pay fines and costs of £350,000 for failing to ensure the safety of its patients.
Read the full story
Load more updates
Back to top