Essex gymnast Max Whitlock has been reflecting on winning Britain's first all-around medal since 1908.
Read the full story ›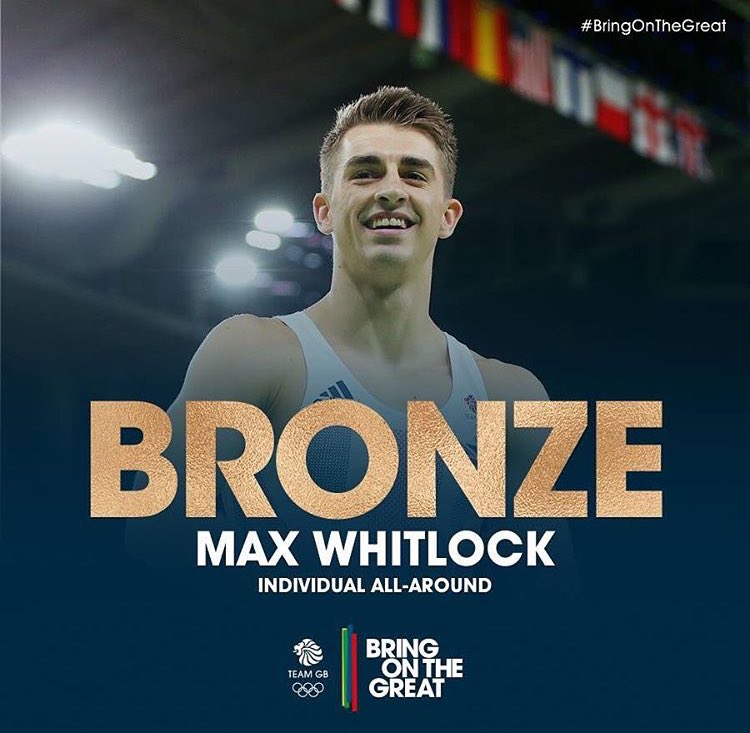 Essex gymnast Max Whitlock admits he still "can't believe" he won a bronze in the men's all-around final last night.
The 23-year-old picked up Britain's first medal in the event since 1908.
Taking to Twitter, he thanked everyone for their support and said he was still struggling to come to terms with what he's achieved.
Advertisement
Detectives investigating the murder of Vilson Meshi in Basildon have arrested a teenage boy.
Mr Meshi's body was found in a burned out car in the town's Pincey Mead area in February.
The 15-year-old boy from London was arrested this morning, on suspicion of murder. He remains in custody being questioned by detectives.
A motorcyclist has been seriously injured after he crashed into a barrier on the A13 in Essex.
It happened near Basildon on the road towards Southend yesterday afternoon.
The man in his 20s was airlifted to hospital with 'life-changing injuries" and the road had to be closed for several hours.
A 22 year old man has been charged with murder following a fatal stabbing in Basildon.
Police found the victim on Market Pavement near the bus station in last night's (28 June) rush hour. He was airlifted to hospital but died from his injuries.
Joram Bakumanya is due to appear before Magistrates tomorrow (30 June).
Advertisement
A man who died following a crash in Basildon has been identified by police as Taylor Reid, 25, of Thorrington Cross, Basildon.
Taylor was a passenger in a red BMW series 3 car which crashed on a roundabout on the Broadmayne junction with Upper Mayne at around 10.30pm on Monday, June 20.
The car hit the roundabout before striking a tree. He died at the scene.
The driver of the BMW car, a 22-year-old man from Basildon, received serious but not life threatening injuries and was taken to Basildon Hospital for treatment where he remains.
A man has died following a crash on South Hill at Langdon Hills, near Basildon.
Police were called by the ambulance service shortly after 4.25pm yesterday to reports that a green Fiat Punto and a white Renault Kangoo panel van had been in collision on the road while travelling in opposite directions.
Paramedics and fire fighters also attended and the road was shut for four and a quarter hours while emergency services dealt with the crash.
The driver of the Fiat, believed to be a 26-year-old man from Basildon, was taken to Royal London Hospital for treatment but died.
The driver of the van was taken to hospital in Basildon for treatment to minor injuries before being released.
UKIP have gained an additional two seats on Basildon Council but the Conservative remain the largest party but without an overall majority.
The Tories are four council seats short of an overall majority.
A 21-year-old man has been jailed for more than three years for a burglary in which two teenagers were tied up with rope and sticky tape.
Read the full story ›
Load more updates