Ex-BBC man gets 22 years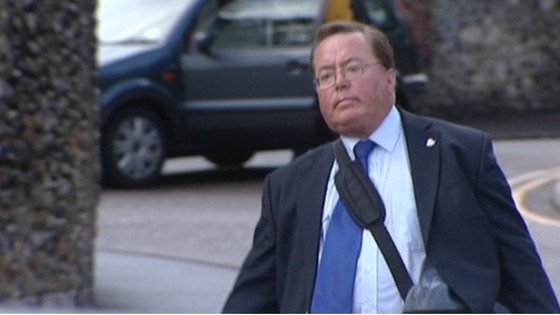 A former BBC presenter was today described as a 'dominant predator trying to lure boys into his world'.
The claim was made at Norwich Crown Court by Andrew Shaw, the prosecuting barrister in the case of Mike Souter, who is accused of 19 offences against seven boys over a 20 year period.
In his closing speech, Mr Shaw said:
"He has spent six days in the witness box, rowing against the tide.
"He is a wolf in sheep's clothing" - and he likened him to characters in the film Chitty Chitty Bang Bang.
"He has all the allure of the toy maker but all the menace of the child catcher."
60-year-old Mike Souter has pleaded not guilty to the charges and also denies nine other offences of possessing indecent images.
Later on Mr Souter's barrister Andrew Hill spoke on his behalf. He said the prosecution counsel was a fantastic story teller but these allegations were fantasy.
Mr Souter, he said, had been attacked for his lifestyle and his taste but that doesn't mean he's a deviant. He might like dressing up in uniform but he doesn't have a penchant for little boys.
Mr Hill claimed the alleged victims had conspired against him.
The judge is expected to sum up in the case tomorrow.