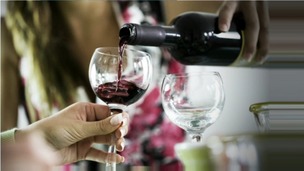 A documentary being shown on ITV tonight will expose the extent of middle-class alcoholism in Britain.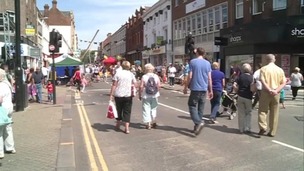 The High Street in Bedford was closed to traffic on Saturday to give traders a chance to showcase their businesses.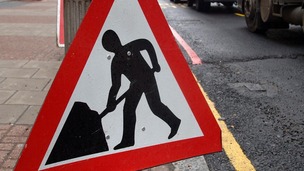 A share of 170 million pounds is to be spent in our region on improving congestion hotspots on our roads.
Live updates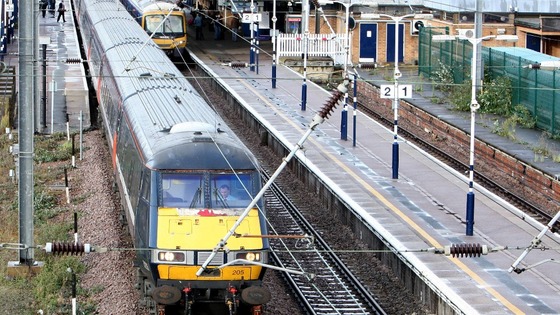 The government has put the Great Northern Rail franchise up for tender.
The route, which is also run by First Capital Connect, runs from London through Bedford, Peterborough and King's Lynn. The successful bids should be announced next May and run for seven years.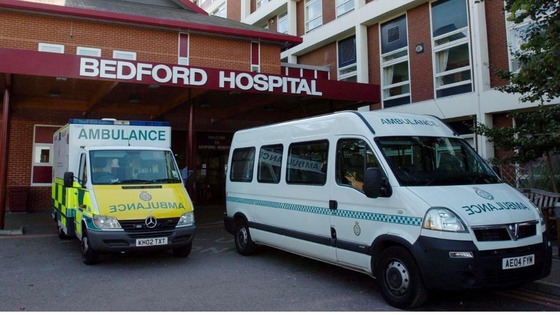 Some children's services are being re-instated at Bedford Hospital today following the recruitment of more doctors.
In July seven junior doctors were withdrawn from the paediatric department due to concerns from the General Medical Council.
GPs will now be able to refer children directly to Riverbank Children's Day Unit for a rapid same-day assessment.
Advertisement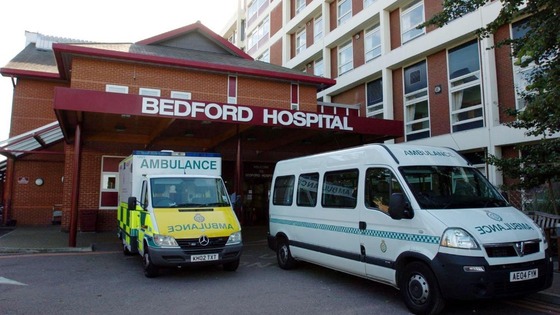 Thousands of women are being contacted after a health care worker at two hospitals in the region discovered they had Hepatitis C.
The worker was based at Bedford Hospital for around six weeks during 1978. They also spent five days at Stamford hospital in 1983.
More than three thousand women are being contacted across England and Wales at the 11 different hospitals they worked at.
So far two women are known to have developed the virus. Stamford and Bedford hospitals say patients that could have been exposed are being contacted.
There is also a national helpline number. Bedford Hospital added that the risk of getting the virus through surgical contact is very low.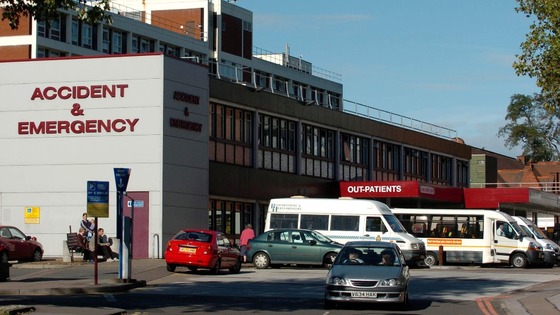 Senior managers at Bedford Hospital have announced that they have recruited enough extra medical staff to restart some children's services.
Their was anger in the town when the hospital was forced to suspend paediatric treatment because of a lack of trained staff.
The services are due to resume on Monday.
Anglia Travel
There's a bus replacement service running on London Midland between Bedford and Bletchley due to a broken down train.
Anglia Travel
Disruption on First Capital Connect services between Brighton and Bedford due to a person hit by a train at East Croydon.
Advertisement
Bedford Hospital criticised
Bedford Hospital has been strongly criticised in a report by the Health watchdog. The Care Quality Commission says there are major concerns in three areas of performance, including staffing levels.
Last month management had to withdraw some children's services from the hospital after it was revealed that junior doctors were not being properly monitored.
Click below to see ITV News Anglia's interview with the Acting Chief Executive of Bedford Hospital, Stephen Conroy: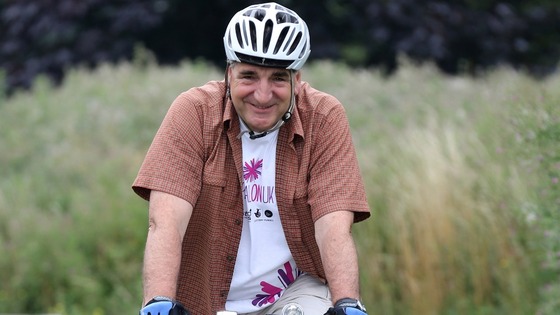 Downton Abbey star Jim Carter has taken part in a 1,000 mile cycle tour in East Anglia as part of a bid to recreate the spirit of the Olympics.
The actor's leg of the ride, from St Neots in Cambridgeshire to Bedford, followed new cycle routes and he was accompanied by a group of volunteer cyclists.
It is part of Pedal On UK, a UK-wide series of community festivals organised by charity Sustrans and backed by the Big Lottery Fund's Keeping the Spirit of 2012 Alive campaign.
Carter, who plays butler Charles Carson in the popular period drama, said: "The hardest part of riding a bike is getting it out of the shed.
"The minute I'm on my bike and start pedalling - the world suddenly seems a much better place
"I support the wonderful work of Sustrans and can't wait to join in the Pedal On UK bike ride.
"I would urge anyone who has been thinking of getting their bikes out of mothballs to pump up their tyres and join in. You are guaranteed to feel better afterwards."
After the leg, Pedal On UK will continue around the country and will see events in cities and towns including Birmingham, Belfast, Newcastle and Glasgow.
Downton Abbey will return to ITV1 in the autumn for a fourth series.
A number of families in Bedford have completed a weight management programme.
The 17-week Beezee Bodies course aims to help families create and maintain healthier lifestyle habits. They have received nutrition advice and tried out different activities.
I was unsure about whether BeeZee Bodies was going to be useful or not initially. It only took one session for me to feel completely confident that we had made the correct decision.
– Mother

32 families took part in the programme to tackle their unhealthy lifestyles.
We want to help families become healthier but in a realistic way - we understand how important the Xbox and McDonalds are to younger family members and want to find ways to integrate these things in a healthy way into busy family lives.

A lot of families in Bedford don't even realise they might need to make some changes in their family, but I would really encourage families out there to look at their lifestyle and see if they might benefit from making their family healthier.
– Stuart King, Director, BeeZee Bodies
Just by making small lifestyle changes, families can achieve big things. Changing habits and behaviours can be done in a fun and exciting way, and this programme is proof of that.
– Cllr Randolf Charles, Deputy Speaker, Bedford Borough Council
Anglia Travel
Reports of a lane closed and queueing traffic on M1 Southbound at J13 A421 / A507 Salford Road / Bedford Road (Bedford / Milton Keynes South).
Load more updates
Back to top