Olympic long jumper Greg Rutherford has opened up his back garden to aspiring athletes in Milton Keynes.
Read the full story ›
This evening will see some heavy thundery showers in places before clearing in the early hours of tomorrow. Lows of 14 deg C (57 deg F).
Read the full story ›
Advertisement
Video report by ITV Anglia's Hannah Pettifer.
It's been named the "nation's biggest sports day," with I Am Team GB events happening all over the country today (August 27).
In Colchester, sailor and Olympic gold medal winner Saskia Clark put on some boxing gloves and gave the sport a go. Just like many other young people in the region.
"We need to get our kids active and moving, we're on the brink of a potential disaster in this country with obesity and diabetes and stuff so we need to get everyone out,get involved in sport, try everything, see what you like and have a healthy and active lifestyle."
– Saskia Clarke, Team GB Olympic sailor
Essex gymnast Brinn Bevan was also at the event, which aims to get more people involved in sport.
"The first thing that really inspired me for success in sport was the Beijing olympics in 2008 I remember watching it on tv and someone who was in the team with me this time was Louis Smith came back with a bronze medal which really inspired me and should be for these little kids."
– Brinn Bevan, Gymnast
Olympic bronze medal winner Greg Rutherford has today hosted a long jump competition in his own garden.
It's part of an I Am Team GB event, with the aim of encouraging young people to get involved in the sport.
Cambridge's Olympic bronze medal winner Daniel Goodfellow has been showing his support for I Am Team GB at an event in Luton today (August 27).
Luton Sports Village is hosting a "dive in" to try and encourage more people to get involved in the sport.
Daniel Goodfellow, who won a bronze medal in the Men's 10m Synchronised Platform event with his partner Tom Daley in Rio, will be doing some demonstration dives.
Essex sailor Saskia Clarke has been joining in with the I Am Team GB activities taking place in Culver Square, Colchester today.
England Boxing are inviting people there to try boxing under the supervision of qualified England Boxing coaches.
Colchester MP Will Quince has been showing his support at the event.
Great to introduce my daughter to Sailing Olympic Gold Medalist Saskia Clark at Culver Square, Colchester today @itv https://t.co/Mu0CQiai6O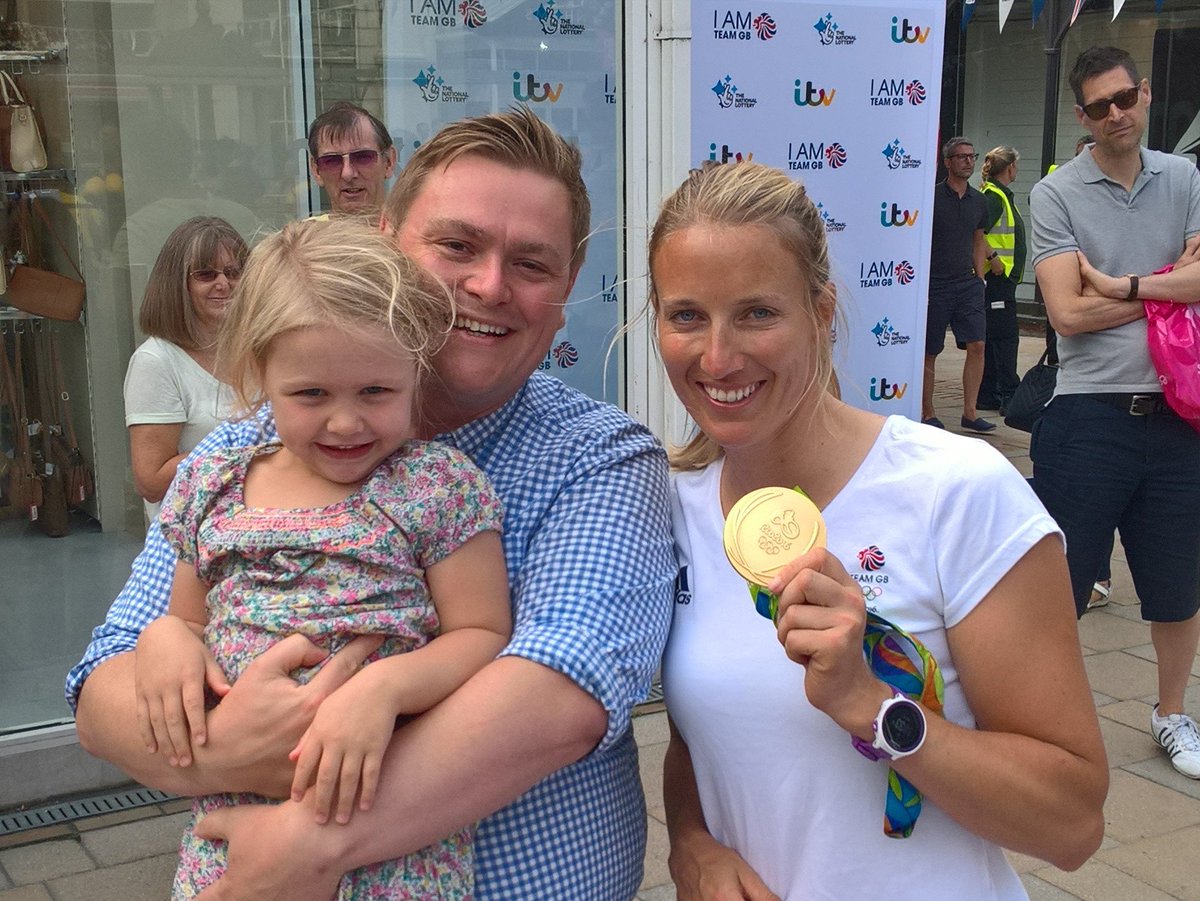 Advertisement
I Am Team GB is offering all kinds of free activities across the region - all with the aim of encouraging more people to get active.
Read the full story ›
Following a number of drownings in our region lifeboat crews are asking beach goers to be sensible in the sea.
Less than a week ago, a windsurfer died after getting into trouble in West Mersea in Essex.
And the number of call outs for lifeboats and lifeguards is higher in August than at any other time of the year as swimmers get caught in rip tides and strong currents.
Here's Paul Garrod of Caister Lifeboat
As the nation gears up for the biggest sports day, a boxing club in Peterborough has opened its doors for young people to sign up.
Read the full story ›
A man's been jailed for seven years after a shotgun was found in a car in Bedford.
It was discovered in the boot of a taxi which was stopped by police in Roff Avenue. Four cartridges and a packet of heroin were also found in a holdall.
Nazish Shehzad, who's 35 and from Bedford, pleaded guilty to weapons and drug dealing charges.
"Illegal firearms can strike fear into communities and have no place in our society. We will not tolerate those who use or supply such weapons and this case should serve as a warning as to how seriously the courts take such matters."
– Det Insp Gary Atkinson, Eastern Region Special Operations Unit
Nazish Shehzad pleaded guilty to possessing component parts of a prohibited weapon and possession of heroin with intent to supply.
The court heard the gun had been adapted to such an extent it was no longer viable, however the judge ruled that, due to the fact there was live ammunition with the weapon, Shehzad would not have been aware it was not a working firearm.
A destruction order was made for the gun, cartridges and drugs.
Load more updates