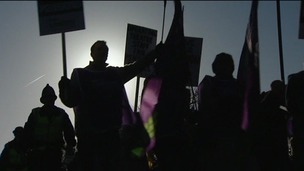 The region's bracing itself for the largest Public Sector strikes since 2011.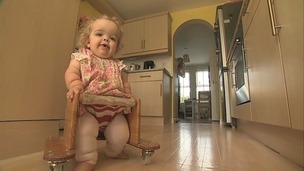 A mother from Bedfordshire whose disabled daughter was refused entry to a kids' club while on holiday plans to fight similar discrimination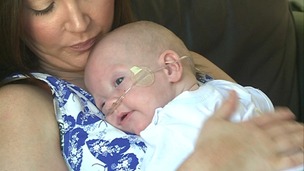 A couple, whose baby was born three months premature, are urging people to get behind the charity they say helped them.
Live updates
One lane closed and queueing traffic due to accident on M1 Southbound between J11 A505 Dunstable Road / B579 Dunstable Road (Dunstable) and J10 M1 (Luton Airport Spur Road).
A four and a half million pound youth venue in the centre of Luton is celebrating its first birthday this weekend.
Tokko, a project to help young people in the area offering them everything from career support to counselling, now has over four hundred members and as Sarah Beecroft reports (below) has won the hearts of young people in the town.
Advertisement
One of the aims of the London Olympics in 2012 was to get youngsters more active, and that's been in action in Bedfordshire today where hundreds of youngsters have been taking part in the school games.
Our reporter Sarah Beecroft's been hearing from a very special guest of honour as to why the Olympic legacy is so important.
Shotgun cartridge clue in attempted murder
Police in Luton are hunting for would-be killers after a man was mown down in a hit and run incident and another man was shot in the back. Police have released CCTV pictures of the 24-year-old man being hit by a car in a bid to try and trace the attacker.
They are potentially linking it with a shooting last month in which another man was shot with pellets. Both attacks are being treated as attempted murder. Matthew Hudson reports
Shotgun cartridge clue in attempted murder
Detective Inspector Tim Redfearn - Major Crime Unit
Detectives investigating the death of a 50 year old man who was found seriously injured in a public car park in Luton on June 14 have charged two men in connection with his murder.
Carl Stockwell, aged 25, of Dallow Road, Luton, and Daniel McRedmond, aged 19, of Shirley Road, Luton, are charged with the murder of Zbignew (Ziggy) Pawelec. A third man has been released on bail pending further enquiries.
Mr Pawelec was a Polish national who had been living in Luton since 2008. His family are in Poland. A post mortem revealed he died from head injuries.
Advertisement
Shotgun cartridge clue in attempted murder
Warning: Video contains graphic content_
Dramatic footage has been released showing the moment a car deliberately hit a pedestrian in Bedfordshire and then drove off. It happened on Radnor Road in Luton at eleven o'clock in the evening two weeks ago today.
Bedfordshire Police is hoping these CCTV pictures will help identify the driver. The Major Crime Unit is now investigating and Detectives say it could be linked to another incident last month. Both are being treated as attempted murder.
An inquest has been opened and adjourned into the death of an inmate at Bedford prison.
Jason Germaine-Brown, 42, was founding hanging at the prison on June 15.
A date for a full inquest hearing is yet to be fixed.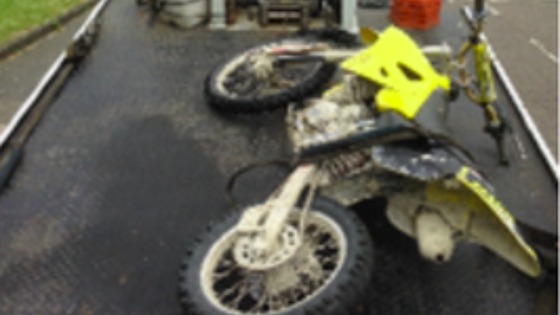 Two off-road motorbikes have been seized by police in Luton after complaints of anti-social behaviour.
Officers on their own off road bikes have been patrolling the Lewsey and Marsh Farm areas.
Police are warning that anyone found riding motorbikes on public parks or open spaces faces having them confiscated.
Black Cat roundabout work to start
Work to improve the busy A1 Black Cat roundabout on the Bedfordshire and Cambridgeshire border near St Neots starts at 0730 this morning.
The £5.6m scheme aims to ease congestion, improve journey times for road users and improve safety. It is part of the Government's £317million pinch point programme, which aims to boost local economies by reducing congestion and delays at key locations.
Load more updates
Back to top