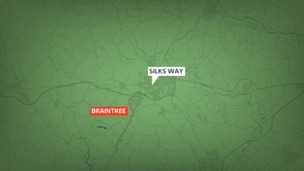 A 43-year-old man has been arrested on suspicion of carrying an offensive weapon and suspected arson.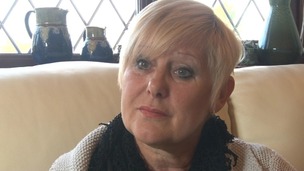 A woman from Essex almost died after a spider bite on a Spanish holiday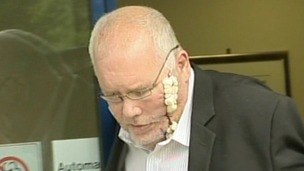 A man ordered to serve the rest of his life in prison for torturing and murdering his former partner and two-year-old daughter has died.
Live updates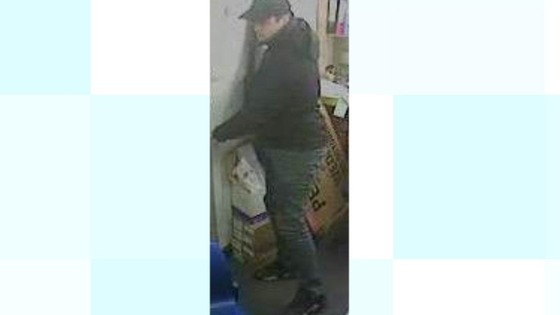 Police have released CCTV of a man they would like to speak to in connection with a theft in Braintree in Essex.
Cash was stolen from the Co-op in Cressing Road on October 15.Anyone with information should contact Braintree Police on 101.
There was a time that our region was criss-crossed by a dense network of railways connecting many of our towns and villages.
That all changed in the late fifties and 1960s when dozens of rural branch lines were shut to save cash and now these lost railways are featured in a new book.
Matthew Hudson and the author of Britain's Lost Railways Julian Holland discovered the trains may be long gone but the lines, including the Braintree to Bishop's Stortford route, have had a new lease of life.
Advertisement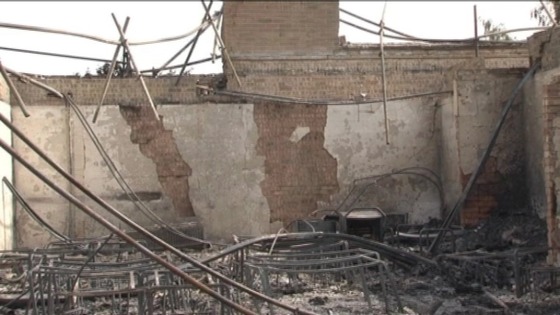 A fire at an Essex primary school has prompted a nationwide campaign to make sprinkler systems compulsory.
The campaign follows a major fire which destroyed the John Ray Infants School in Braintree. Essex Fire Authority is calling for every new school built in the county to be built with a sprinkler system.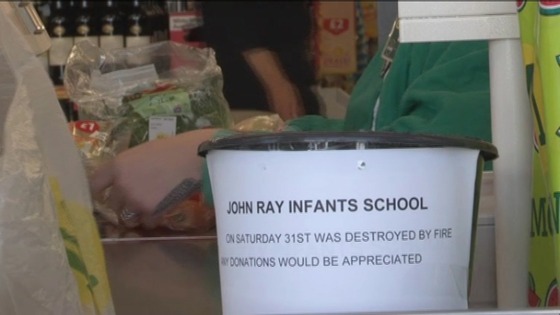 Six people have been arrested after two men were stabbed and a vehicle was damaged in Essex.
Police were called to Fore Field in Braintree just before 1pm today following reports of disorder in the road.
They arrived to find two men had been stabbed and required hospital treatment.
Essex Police said they had arrested six people in total - three men and three women - on suspicion of affray and grievous bodily harm.
Investigations are continuing and parts of the Fore Field area remain cordoned off.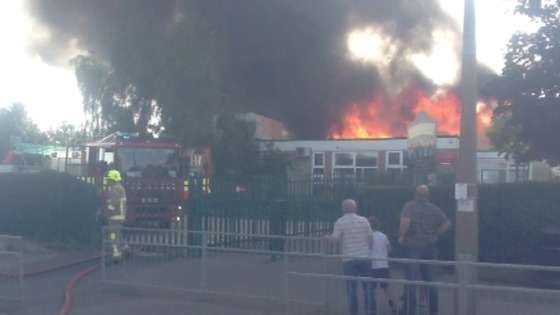 Pupils from an infant school in Essex destroyed by fire are returning to lessons today.
The John Ray Infant School in Braintree burned down just days before the start of term.
Today Year 1 and Year 2 pupils will be taught at the former site of Takeley Primary School.
Each day coaches will travel the 20 minute distance between John Ray Infant School and the Takeley building.
While the pupils are being taught in Takeley, work will start on furnishing temporary accommodation on the John Ray Junior School site and neighbouring Notley High School land.
It is estimated this work will take two months to complete, with pupils moving back on 4 November. It's hoped John Ray Infant School will be rebuilt by September 2015.
Anglia Travel
Reports of A131 southbound blocked due to accident at A120 Coggeshall Road / B1256 Coggeshall Road (Marks Farm Roundabout).
Advertisement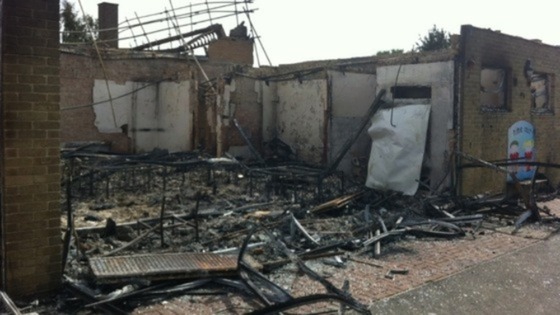 A school in Braintree will relocate to the former site of Takeley Primary School after it was badly damaged by fire on Saturday.
John Ray Infant School will use the building as a temporary solution for pupils and teachers.
It is hoped the Takeley site will be ready for Year 1 and Year 2 children on 18 September, followed by reception age children on the 23 September.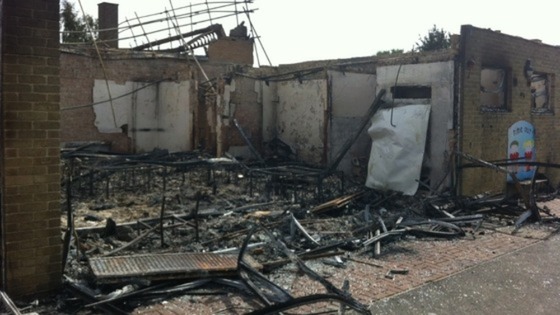 The John Ray Infant School in Braintree is in the process of arranging temporary accommodation for pupils after it was destroyed by fire on Saturday.
Parents and pupils are invited to an assembly in the theatre at the nearby Notley High School on Monday to run through plans. The fire is not being treated as suspicious.
Infant school fire
Parents of children at a school in Essex which was destroyed by fire over the weekend have started a fundraising campaign to help rebuild it.
The start of term has been delayed for nearly 300 pupils at John Ray Infant School in Braintee because of the blaze.
Essex County Council has pledged to rebuild the school "as soon as possible" and alternative arrangements are being made for children to make sure they do not miss too many lessons.
An investigation into the fire has found it was started accidentally.
Infant school fire
Essex County Council has pledged to rebuild a school in Essex 'as soon as possible' after it was destroyed by fire.
More than 280 children will face a delayed start to the new term after the fire at John Ray Infant School in Braintree.
Click below to watch Luke Farrington's report.
Load more updates
Back to top