A community in Suffolk where a teenage boy was killed in an accident with an air rifle are hoping to build a skatepark in his honour.
13-year-old Ben Wragge from Thurston died when he was shot through the neck when playing with friends.
He was a keen skater and now his family and friends are hoping to build the skatepark in the village in his memory.
They have started fundraising and are identifying land.
Lisa Frost, a family friend, said: "Having a memorial tribute to him, having a scatepark, I think it would just be amazing.
"I'd love it to happen, I'm just hoping everybody out there will help us along with it as well."
Click below for Tanya Mercer's report
Suffolk Police are appealing for witnesses to a serious assault in Bury St Edmunds to come forward.
They say several men were involved in the incident at about 3.30am on Saturday 20th August 2016, outside Pizza Hut in Cornhill.
One person suffered facial injuries which needed medical treatment.
A number of members of the public were in the area at the time of this incident, and it was very close to the town centre taxi rank. I am keen for anybody who saw what happened to come forward. A man has been hospitalised and innocent members of the public may have been involved too."
– Detective Sergeant Steve Duncan, Suffolk Police
Advertisement
It's been emotional, but winning the Olympic Silver with these guys was more than I had ever dreamed of. Thank you!! https://t.co/hfNjDGPkrH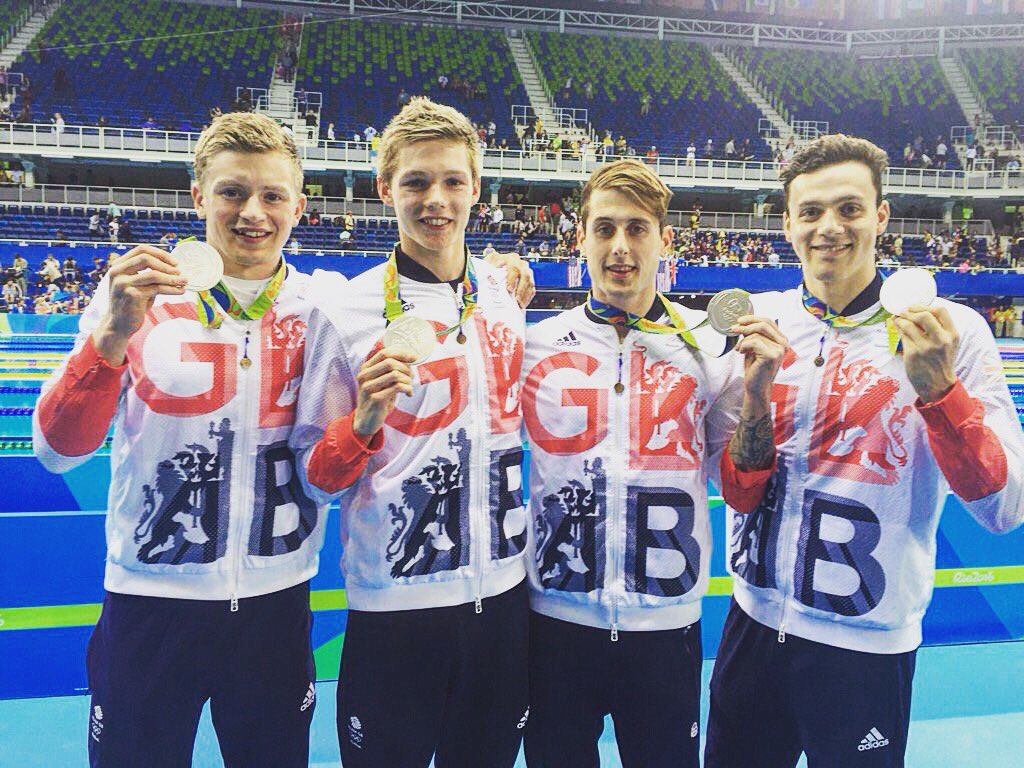 Bury St Edmunds swimmer Chris Walker-Hebborn has described winning an Olympic silver medal as a "dream come true".
The 26-year-old was part of the Team GB 4x100m individual medley quartet that came second in Saturday's race.
Michael Phelps's american team claimed the gold.
After the race, Walker-Hebborn dedicated the medal to his dad who has recently been diagnosed with cancer.
Police are appealing for information after a boy was bitten by a dog in Bury St Edmunds on Monday, 8 August.
It happened off Beetons Way, near to the footpath parallel to Beetons Lodge and Eagle Walk, around 6:45pm.
The boy was on his scooter when he passed a man and a woman walking a dog on a lead. The dog bit the boy, breaking the skin. He needed treatment for the injury.
The dog is described as a short-legged, longer-nosed Staffordshire Bull Terrier, with a brindle coat. The couple are described as scruffy; the woman has blonde hair and was holding the lead. Both were then seen running from the scene.
Anyone with information is asked to contact the Police on 101 quoting reference 49249/16.
Bury Et Edmunds swimmer Chris Walker-Hebborn has failed to make the final of the men's 100m backstroke at the Olympics after he was knocked out in the semis.
The 26-year-old finished sixth in his heat with a time of 53.75 seconds, with only eight spots in total available for tomorrow morning's final.
Overall, Walker-Hebborn finished 11th out of the 16 semi-finalists.
Police are appealing for witnesses after a young girl and a man were seriously injured in a collision in Bury St Edmunds.
It happened on Thursday afternoon near Parkway after a BMW collided with a lorry.
A man in his 30s from Mildenhall and a 5-year-old girl from Newmarket both received serious head injuries.
They're in a critical but stable condition in Addenbrooke's.
Advertisement
A man and a young girl have been airlifted to hospital following a serious crash in Bury St Edmunds.
It happened on Parkway just after 1pm when a car and a lorry collided.
A man and a girl had to be freed from the car and were taken to Addenbrooke's hospital with serious injuries.
They are both thought to be in a critical condition.
A road closure is in place between Kings Road and Risbygate Street.
Police are asking anyone who may have seen the vehicles prior to the crash or collision itself to call Suffolk Police on 101.
West Suffolk Hospital and Newmarket Community Hospital have been rated as "good" following a three-day inspection from the health watchdog.
The Care Quality Commission said staff went "the extra mile" and it was clear they were proud to work at there.
Our inspectors found that West Suffolk NHS Foundation Trust was providing a good service that was extremely caring.

It was evident that the trust had staff who were proud to work at the hospital. Many had worked at there for a long time and challenges were addressed quickly and efficiently.

Our main findings were that staff were helpful, open and dynamic, aware of what good looks like and they strove to implement this in daily practice. Staff were seen to go the extra mile for patients and their families.
– Professor Sir Mike Richards, CQC's Chief Inspector of Hospitals
Police are investigating an alleged rape in Bury St Edmunds.
Yesterday a woman in her 30s reported she'd been raped in her home by a man who followed her home last Saturday (July 23).
She told police she was sitting on a bench opposite the Co-Op store at around 11.15pm in Out Risbygate, when a man sat next to her.
She said, he started cuddling and kissing her and then indecently exposed himself to her.
She managed to get away and began walking home but the man followed her home and she was raped there.
Anyone who may have been in the Risbygate Street or Out Risbygate area of the town last Saturday night into Sunday morning is being asked to contact Suffolk Police on 101.
Two teenagers arrested on suspicion of manslaughter, following the death of a teenager from Suffolk have been re-bailed.
13-year old Ben Wragge from Thurston was shot with an air gun on 1 May.
Ben was taken to West Suffolk Hospital in a critical condition but died as a result of his injuries, caused by an air pellet.
The two teenagers are due to return to Bury St Edmunds Investigation Centre on Thursday July 28.
More: Suffolk school mourns the loss of popular pupil killed by an airgun
Load more updates