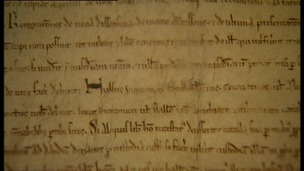 For 800 years the Magna Carta has been a significant part of the heritage of Bury St Edmunds.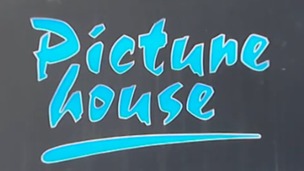 The Picturehouse cinema in Bury St Edmunds will be sold and the branch in Cambridge could also soon be on the market.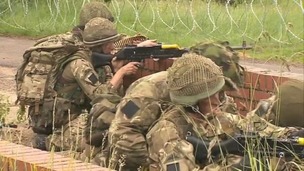 The number of Army reservists in our region is likely to increase following a government announcement today on the future of the army.
Live updates
Patient 'beaten to death in bed'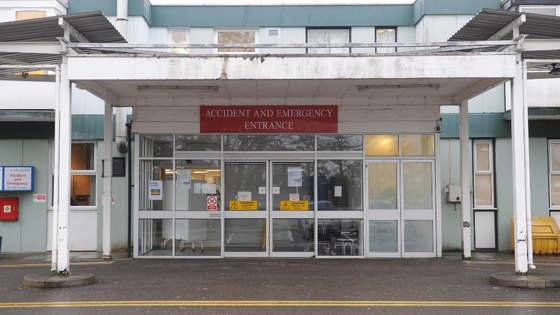 A war veteran was beaten to death by a dementia patient as he lay in a hospital bed, his family have said.
Richard Bowman, 86, was found in a pool of blood with severe head, leg and arm injuries after the incident at West Suffolk Hospital, Bury St Edmunds.
He died on Saturday, 12 days after the attack.
It is believed he had been attacked by the dementia patient who was wielding a bottle.
A spokesman for West Suffolk Hospital said: "We would like to take this opportunity to extend our sincere condolences to the patient's family.
"We are taking this incident extremely seriously and are carrying out a full internal investigation."
A Suffolk Police spokesman confirmed the force was investigating reports of an assault at the hospital on November 25.
A post-mortem examination found Mr Bowman's death was the result of natural causes and the death is not being treated as suspicious.
He said: "This matter will now be dealt with by the coroner."
Mr Bowman's family told the Daily Mail that Mr Bowman should never have been left alone with the patient.
His son Charles Hawes, 43, told the newspaper: "He was lying on his bed getting ready to fall asleep and this chap just came over and started laying into him with a bottle.
"He was much too weak and elderly to fight back."
Mr Bowman, from Exning near Ely, Cambridgeshire, served with the Royal Regiment of Fusiliers before running a number of businesses, including an estate agency.
He had been admitted to hospital with a chest infection.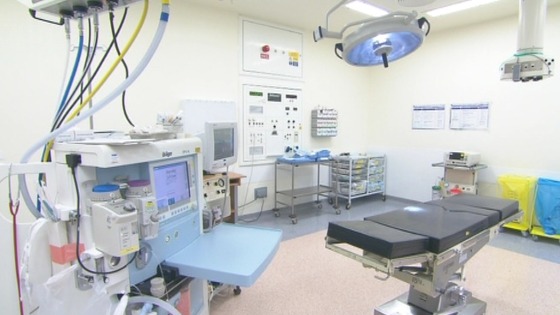 Work's started on a £500,000 training unit at a hospital in Bury St Edmunds.
The clinical skills unit at the West Suffolk Hospital will be used to train the next generation of doctors, and will cater for up to seventy students at a time.
It will include a practical lab where students can learn skills such as taking blood samples, inserting catheters and stitching wounds.
It should be ready by early next year.
Advertisement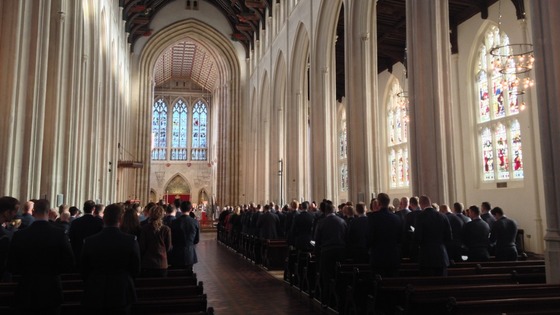 The RAF have been laying up five squadrons' standards in a ceremony at Bury St Edmunds cathedral today to mark the end of their operations.
Numbers 16, 37 and 48 squadrons have all been disbanded.
Some of their responsibilities looking after the airfields on the ground have now been passed to the army.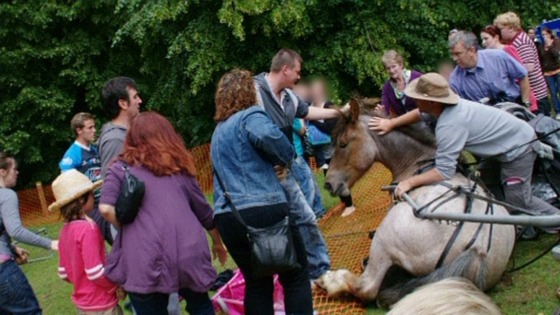 A council has been found not guilty of breaching health and safety legislation after a woman was killed by a runaway horse at a country fair.
Officials from St Edmundsbury Borough Council denied the charge at Ipswich Crown Court.
57 year-old Carole Bullett from Bury St Edmunds died after being struck by the horse in Nowton Park in the town in June 2011.
The man in charge of the horse has admitted breaching health and safety regulations and will be sentenced at a later date.
The man in charge of the horse has admitted breaching health and safety regulations and will be sentenced at a later date.
To read more on our coverage from the time click here.
Planned education shake-up
The County Upper Academy Trust in Bury St Edmunds is arguing that All-through schools, which teach children from 5 to 18, are the answer to Suffolk's education problems.
The County Council is proposing to make schools in Bury St Edmunds two-tier, like the rest of the county.
"All-through is the forward looking model.

"It obviously looks after the student from the minute they start school right through until they leave school.

"It allows the curriculum and the assessment to be co-ordinated, so there are in effect no transitions, and in fact one child said to us, its just like moving a classroom."
– Vicky Neale, County Upper School Headteacher
Planned education shake-up
Suffolk's Education standards were slammed by Ofsted earlier this month, and now a row has broken out in the county, about how best to raise them.
The County Upper Academy Trust in Bury St Edmunds is arguing that All-through schools which teach children from 5 to 18 are the answer - and are opposing the Council's proposal to make Bury, Two Tier like the rest of the county.
Lisa Chambers, from Suffolk County Council, is keen to hear from both sides of the argument.
Advertisement
Planned education shake-up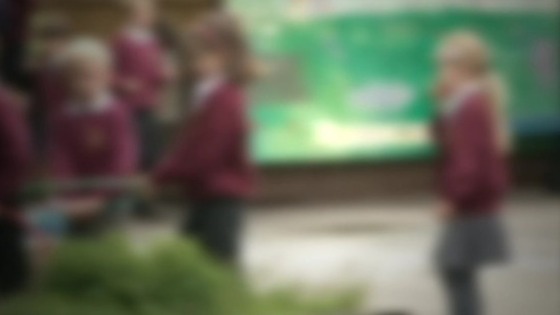 A meeting regarding a proposed switch to a two-tier education system in Bury St Edmunds is due to take place later today.
Suffolk County Council wants to initiate the change after introducing the system in other parts of the county.
Bury St Edmunds currently has a three-tier system, and the town's middle schools currently all hold good or above Ofsted ratings.
If the plans are successful, the County Council will aim to close all middle schools in the town.
A jury's been told a council failed to carry out the required risk assessments at a Suffolk fairground where a grandmother was killed by a horse.
Carole Bullett, 57, died after being hit by an out-of-control horse and carriage at Nowton Park in June 2011.
The Health and Safety Executive is prosecuting St Edmundsbury Borough Council for breaching health and safety laws. Serena Sandhu reports.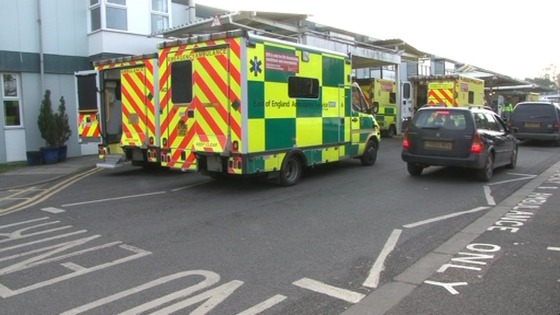 One of the region's hospitals has had to close a ward following an outbreak of Norovirus.
Eight patients at the West Suffolk Hospital in Bury St Edmunds have shown symptoms.
Staff are urging visitors who've experienced diarrhoea or vomiting to stay away from the hospital for at least 72 hours after they've recovered, even if they feel better.
Detectives are appealing for information after an attempted theft of rail cable near Bury St. Edmunds.
More than seventy metres of cable was found to have been cut, but not taken, close to Elmswell Station on Wednesday.
A grey Mitsubishi Shogun was seen abandoned near the scene two days earlier, which police say could have been used to access the line.
Although train services were not disrupted, investigators want to speak to anybody who may have seen anything suspicious to help them trace the offenders.
Load more updates
Back to top