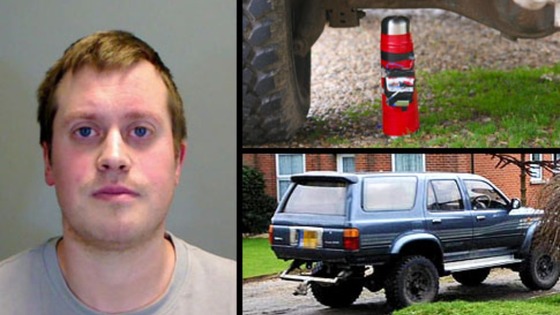 A third man has been jailed for his role in a plot to blow up a car in Buxton in Norfolk.
Paul Gregory, 30, was sent to prison for four years after he admitted making explosives for a bomb which was placed under a car in Coltishall Road last year.
Jonathan Taylor, 50, who was behind the plot was jailed last month for seven-and-a-half years last month.
Milos Gontkovic, was also jailed last month for two-and-a-half years for assisting an offender and giving a false statement to police.
The pipe bomb was placed underneath a car which belonged to the new partner of Taylor's ex-girlfriend.