The University of East Anglia has been ranked third in the country for student satisfaction- ahead of Cambridge and Oxford.
It scored 91% on a National Student Survey and is the only English mainstream university to achieve a top-five ranking every year since 2005.
Individual subjects at the UEA were also highly rated. History, Molecular Biology, Biophysics and Biochemistry all achieved first place positions.
The University of Essex were also in the running - ranked 8th nationally.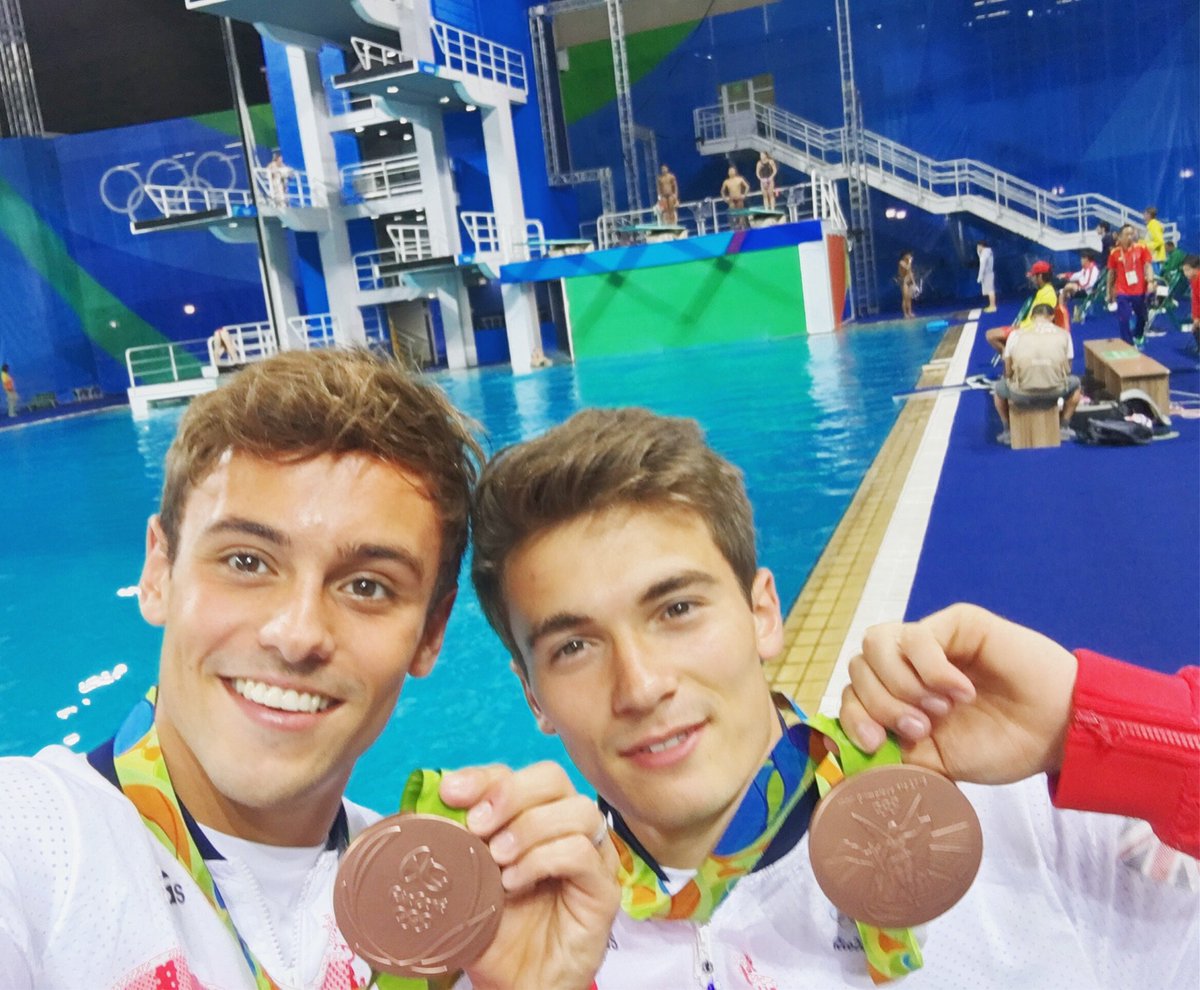 Cambridge diver Daniel Goodfellow and his partner Tom Daley have been celebrating winning an Olympic medal in Rio tonight.
The pair won Bronze, with gold and silver going to China and USA respectively.
Advertisement
Cambridge diver Daniel Goodfellow and his partner Tom Daley have won a bronze medal in the men's synchronised 10m platform in Rio.
The pair finished third, behind China and the USA with a total of 444.45 points.
After a tense wait for the results, they celebrated as you'd expect, with a plunge into the pool.
It's Team GB's fourth medal of the games.
The past few decades has seen the number of butterflies in the countryside fall - due to a loss of their natural habitats.
But now one council is helping to boost the butterfly population and other pollinating insects by creating a series of wildflower meadows.
Watchreporter Stuart Leithes report below.
Cambridge University researchers have found that the brains of obese people age faster than those of thinner people.
Read the full story ›
Video report by ITV Anglia's Liz Summers.
A mum-of-three from Cambridge says she has been overwhelmed by the kindness of strangers after her disabled son's tricycle was stolen.
Tania Khan used the three-wheeler to get around the city with eight-year-old Qeis who has Down's syndrome. But one morning the family woke to find it had been taken from outside their home.
"Qeis was very proud of his Kangaroo, it was red in colour, it was bright and noticeable from a distance so the minute he came out of school he would run and he would say... oh my Kangaroo, my Kangaroo... we could go along with the rest of the family to trips to the park, to trips into town and basically Qeis and I could be a part of the rest of the family and enjoy the outdoors."
– Tania Khan
The tricycle was a lifeline for Tania and Qeis, Tania doesn't drive and due to a car crash she cannot balance on a bike. But one morning they found a broken padlock and chain on the floor - the £2,000 trike had gone.
"I think my first reaction was... sadness, I was just really upset because it was such an important, integral part of our lives - I was shocked for a second I didn't know what to think or how to replace it or what the next best option would be."
– Tania Khan
Tania set up a crowd funding page to raise money for a new trike. She has been overwhelmed by the kindness of strangers and in just five weeks the community has raised more than £400.
"I am really overwhelmed and overjoyed by the support of the community and it means the world to me that this effort is coming through for my child who I will have to fight for a place in this world for the rest of his life."
– Tania Khan
Advertisement
Bankers are to celebrate a bumper pay day worth £206 million from the takeover of Cambridge technology firm Arm.
Documents released today (August 3) show that financial advisors like Goldman Sachs and Barclays will share the multi-million pound fees as part of the £24 billion deal by Japan's Softbank.
One firm of public relations advisors will get £6 million.
Softbank has pledged to double Arm's 3,000 strong workforce.
Cambridge University is researching the impact of Asian super ants on the UK.
Their Botanic Garden was one of the first sites in the country where they were identified.
It's thought they can cause damage to plants and trees.
He didn't get to 99 and flake out - at the age of 103 Giovanni Rozzo from Cambridge may not be selling ice creams but he has a new van.
Read the full story ›
Work to complete a £50 million new railway station in Cambridge is being stepped up as new pictures are released by Network Rail.
Read the full story ›
Load more updates