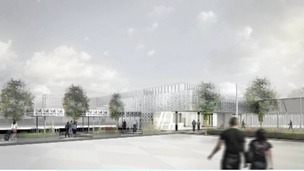 Developers involved in creating a new railway station for Cambridge have heavily criticised the current plans for the site.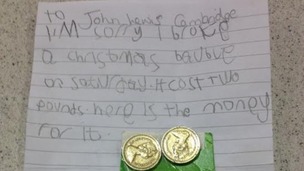 A store in Cambridge has vowed to send a gift to a 5-year-old girl who wrote a letter to them after accidentally breaking a bauble.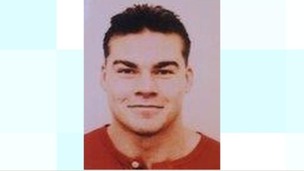 Detectives in Cambridge have relaunched an investigation into one of the city's most notorious unsolved murders - 18 years later.
Live updates
The Unite Union is calling for action to save 240 jobs at Marshall in Cambridge.
Unite are asking the city's MP Julian Huppert to put pressure on his Liberal Democrat colleague, the Business Secretary Vince Cable, to support Marshall.
Up to 240 jobs are under threat at the company's aerospace and defence divisions, and at the company's site in Mildenhall.
Marshall is Cambridge's biggest private employer, but has been hit by a decline in Ministry of Defence contracts.
Unite say the threat of job losses is particularly hard on workers in the run up to Christmas.
"Cambridge can't afford to lose these skilled engineering jobs – the city needs a balanced economy and can't rely on the two universities, Addenbrooke's hospital and the companies operating in Silicon Fen. It also needs a strong manufacturing and engineering base.

"Unite will be fighting very hard to retain as many jobs as possible at Marshall in the days and weeks ahead."
– Paul Bouch, Unite regional officer
Police operation uncovered
Students at Cambridge University say they're "appalled and shocked" to discover that police have been attempting to infiltrate and spy on their activities.
An undercover video has emerged of a student being asked by an officer to feed information on politically active campaigns and protest groups.
Cambridgeshire Police says its tactics are within the law, but civil liberty groups say it's an infringement of fundamental rights and covert operations on innocent groups should be banned.
Click below to watch a report from ITV News Anglia's Tanya Mercer
Advertisement
Police operation uncovered
The Director of the civil liberties organisation 'Big Brother Watch' has called for a change in how police surveillance operations are authorised.
Nick Pickles wants the police to have to get a judge to authorise secret operations, instead of the current framework which allows forces to sign off their own decisions.
He was responding to the news that some Cambridge University students were allegedly subject of a secret undercover operation from Cambridgeshire Police designed to collect intelligence on student demonstrations and protest groups.
Police operation uncovered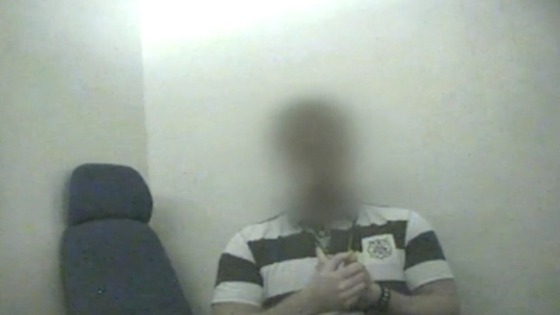 A secret police operation to spy on students at Cambridge University has been uncovered by the Guardian newspaper.
A covertly recorded film appears to show an unidentified Cambridgeshire officer attempting to recruit an activist in his 20s, to collect intelligence on student demonstrations and protest groups.
Amputee in model success
A fitness fanatic from Cambridge has been inundated with offers of modelling work, after achieving fourth place in a national competition.
Jonas Zimnickas is originally from Lithuania but is now a British national.
But what sets him apart is that he was the only amputee to enter the competition, having only taken up fitness modelling after missing out on a place in the 2012 Paralympics.
Click below to watch a report from ITV News Anglia's Stuart Leithes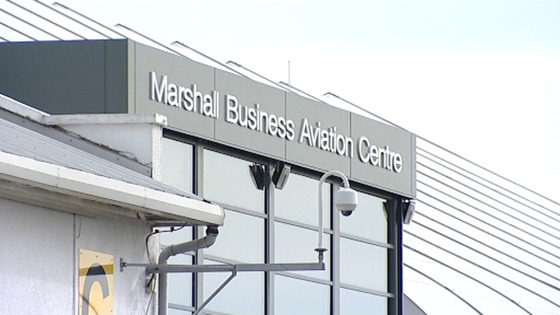 Up to 200 jobs are to be lost, at Marshall's Aerospace in Cambridge.
The company is one of Cambridge's largest employers, but says it needs to make adjustments to its work force, in order to stay competitive
Up to 40 jobs will also be lost at their centre in Mildenhall in Suffolk.
Advertisement
Amputee in model success
An amputee from Cambridge who missed out on a place in Team GB at the 2012 Paralympics, has found success as a fitness model.
Jonas Zimnickas is originally from Lithuania but is now a British national.
He was the only amputee in a national fitness modelling competition last month, and won fourth place.
Hawking launches new exhibition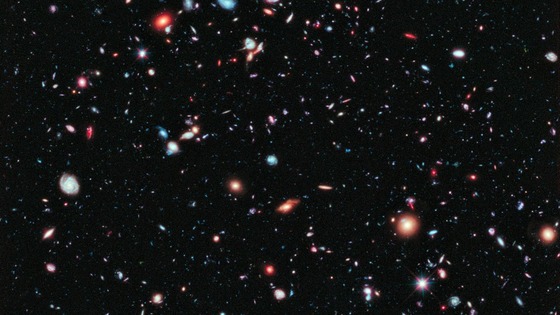 In a talk at the National Science Museum to mark the start of a new exhibition Prof Hawking also says the Large Hadron Collider may prove the existence of multiple universes.
Known as M-theory Hawking says multiple universes would occur naturally.
"These multiple universes can arise naturally from physical law. Each universe has many possible histories and many possible states at later times, that is, at times like the present, long after their creation.
Most of these states will be quite unlike the universe we observe, and quite unsuitable for the existence of any form of life. Only a very few would allow creatures like us to exist."
Ending his talk, he tells his audience: "So remember to look up at the stars and not down at your feet. Try to make sense of what you see and hold on to that child-like wonder about what makes the universe exist."
Hawking launches new exhibition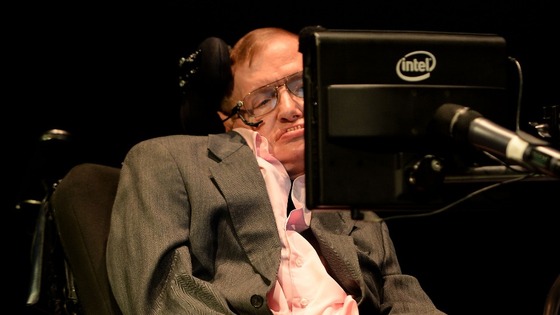 Professor Hawking has admitted he was a slacker at university.
As a student of natural science at Oxford University, he once calculated that he did about 1,000 hours of work during his three years at Oxford - an average of an hour a day.
"I'm not proud of this, I'm just describing my attitude at the time, shared by most of my fellow students," Prof Hawking told an event to celebrate the launch of the Science Museum's new "Collider" exhibition.
"Because of my lack of work, I had planned to get through the final exam by doing problems in theoretical physics and avoiding questions that required factual knowledge.
"But I didn't sleep the night before the exam, because of nervous tension, and so I didn't do very well. I was on the borderline between a first and second class degree."
Nonetheless, Hawking was awarded a first and went on to pursue a glittering career in mathematics and cosmology at Cambridge University, where he is now Director of Research at the Department of Applied Mathematics and Theoretical Physics.
Hawking launches new exhibition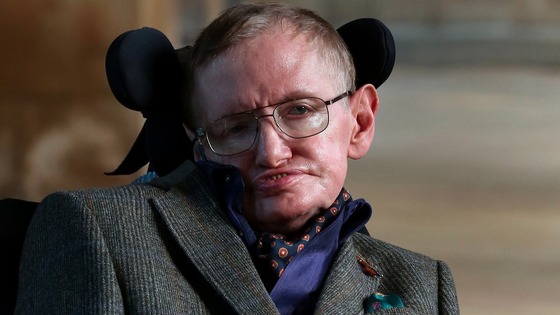 Cambridge scientist Professor Stephen Hawking has admitted he was disappointed at the discovery of the Higgs Boson - known as the God Particle.
Hawking is due to give a speech at the National Science Museum today and will say that: "Physics would be far more interesting if it had not been found."
The Higgs boson is theorised to give other particles mass. Had it not been detected last year at the Large Hadron Collider (LHC), the giant atom-smashing machine near Geneva, physicists would have had to reach for a more exotic solution to the mass problem.
Prof Hawking also said the discovery had come at a more personal cost - he lost a $100 bet.
"I had a bet with Gordon Kane of Michigan University that the Higgs particle wouldn't be found," he says. "The Nobel Prize cost me 100 dollars."
Load more updates
Back to top