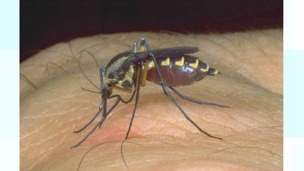 As temperatures keep on rising across the region so have the number of people being bitten by insects.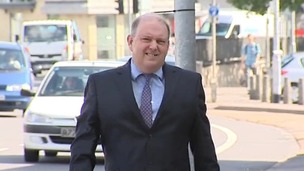 A Wisbech councillor is facing firearms charges after a German Second World War pistol was found at his home.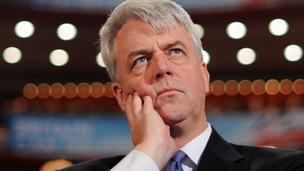 Andrew Lansley leaves the top table of politics after a decade by leaving the Cabinet and announcing he will step down as an MP next year.
Live updates
A new initiative launched today aims to show how other countries form a large and lucrative market for businesses in our region. Trade Minister Lord Livingstone's been in Cambridgeshire visiting companies who've expanded because of overseas trade and is encouraging more companies to do the same. Matthew Hudson has been at one of those companies in Cambridgeshire. Here's his report....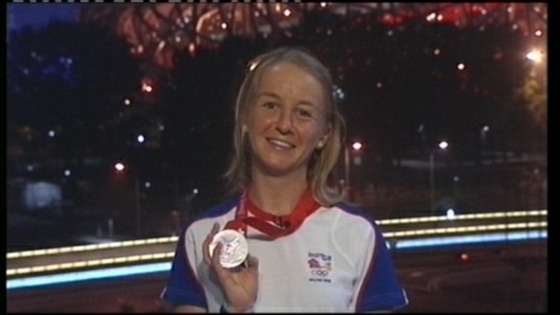 Olympic silver medallist Emma Pooley, former pupil at Norwich High School for Girls and Cambridge University student, has announced she will retire from cycling after she competes for England in Sunday's road race at the Glasgow 2014 Commonwealth Games.
The 31-year-old rider, who won a time-trial silver medal at the Beijing Olympics in 2008 after helping Nicole Cooke to road-race gold, made the announcement on the Rouleur cycling website.
The 2010 world road time-trial champion told Rouleur: "You have to go sometime. I considered retiring after the London Olympics, but I didn't feel like I was ready.
"I've been mulling it over, and came to the conclusion that the Commonwealth Games is the perfect opportunity - it's a big event, it's almost at home, and I want to go out properly, when I've planned it and have no regrets."
Advertisement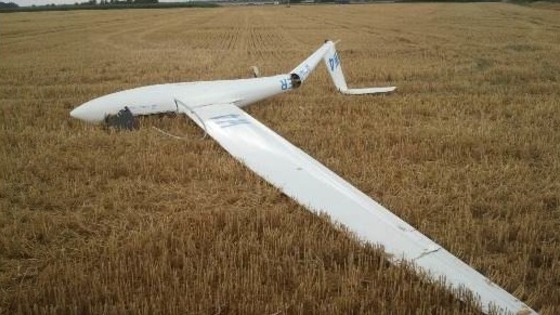 Two pilots had a lucky escape after their glider aircraft collided in the skies above Cambridgeshire at the weekend.
One pilot parachuted out - the other glider managed to land safely after the crash above Little Paxton on Saturday.
The East of England Ambulance service, which attended the scene, said a 50 year old man was taken to Addenbrookes Hospital with a minor leg injury.
Fourth water death in space of three days
The inquest into the death of a 16-year-old boy who died in a lake in Clophill, Bedfordshire will be opened tomorrow.
Conor McColl, who came from Jaywick near Clacton in Essex, died on Friday.
The cause of death has been given as drowning.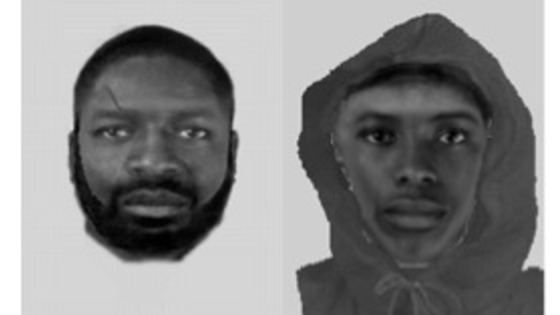 A boy from Cambridge has helped police put together e-fit images of the men who held his mum at knifepoint in their own home.
The ten-year-old boy was asleep in the flat he shared with his mother in Kathleen Elliott Way, Cambridge, when they were woken by banging on their front door.
When his mother answered the door, three men burst in and assaulted her before threatening her with a knife demanding she hand over cash.
All three left empty handed.
The incident happened at about 6.30am on June 27.
Since then, the young victim has been working with officers to produce e-fits of two of the offenders.
All three are described as black.
"This was a terrifying ordeal for the victim and her young son who witnessed it.

He has shown great bravery in helping us to produce these images of the offenders and hopefully someone will be able to identify them."
– Detective Constable Amie Meston, Cambridgeshire Police

Anyone with any information should call Cambridgeshire Police on 101 or Crimestoppers, anonymously, on 0800 555111.
Anglia Weather
A torrential downpour in the early hours of Monday morning made Santon Downham in Suffolk the wettest place in the UK.
Between 1am and 11am, the site in Thetford Forest had 51.2 mm (2 inches) of rain which is close to the amount it receives during the whole of an average July. During just one hour at 5am, the weather station had 33 mm (1.3 inches) of rain.
The deluge was isolated and most places in the Anglia region had little or no rain by 10am Monday morning.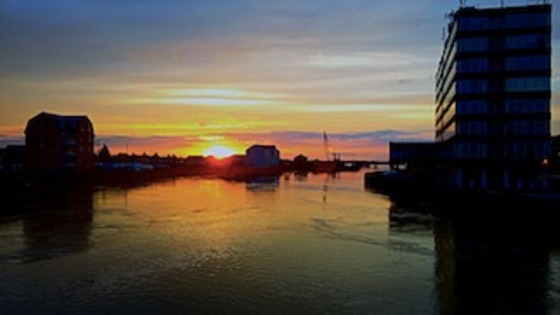 Norwich had 48.6 mm (1.9 inches) of rain on Sunday 20 July.
Rainfall totals averaged across the Anglia region during July have reached 56 mm (2.2 inches) which is 25% more rain than normal. But that average hides wide variations in the totals. Norwich has so far had 95 mm (3.7 inches) of rain during July while Bedford has had just 35 mm (1.4 inches).
The Anglia region is not as wet as July 2012 when there was 107 mm (4.2 inches) making it the second wettest July on record.
Advertisement
A strike has been staged by passport office workers at the regional headquarters in Peterborough to highlight the backlog of applications which the union says is due to staff cutbacks.
The union claims there are 500,000 passports currently being processed and that it's now taking up to three months, rather than the usual six weeks.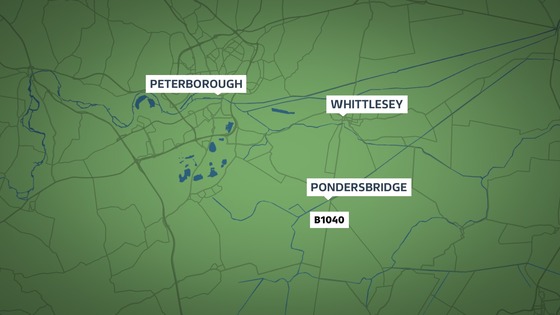 A cyclist was rushed to hospital after a collision a steam roller.
The rider, believed to be in his 20s, had been taking part in the Circuit of the Fens bike race yesterday.
He collided with the steam roller in Pondersbridge, near Whittlesey in Cambridgeshire, at just after 1pm and the race was temporarily suspended.
The cyclist was rushed to Addenbrooke's Hospital in Cambridge where he was treated for a severe leg injury and a deep cut to the head.
Business leaders from across Cambridge have been snapped out and about in the city wearing just their pyjamas but all for a serious purpose.
They were taking part in campaign being launched by Action for Children calling on people to join the fight against youth homelessness by posing in their nightwear and sharing the photos online.
15,000 young people were registered homeless last year.
The campaign coincides with Byte Night Cambridge, an annual fundraiser which sees members of the business and technology communities sleep rough at Cambridge Airport to raise vital funds in aid of the charity's youth homelessness services.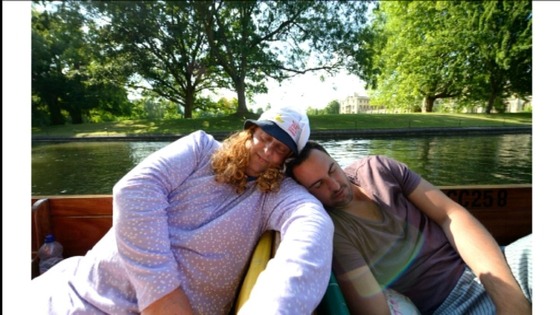 "We want to make people aware that youth homelessness is a real issue; there are teenagers in Cambridge and the East of England who don't have a safe place to call home. And more than that, we want to do something about it. That's why we're pyjamming and that's why we'll be sleeping rough on Byte Night. We need people to join the fight against youth homelessness. We need Cambridge businesses to help us raise more than £1 million for Action for Children."
– Nik, Byte Night Cambridge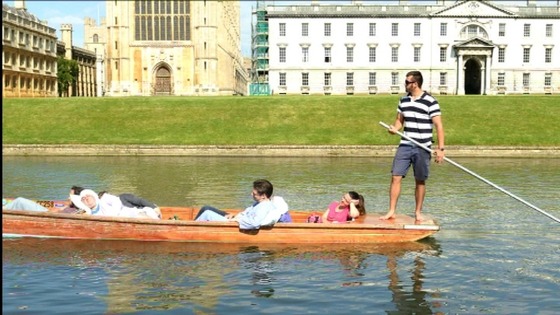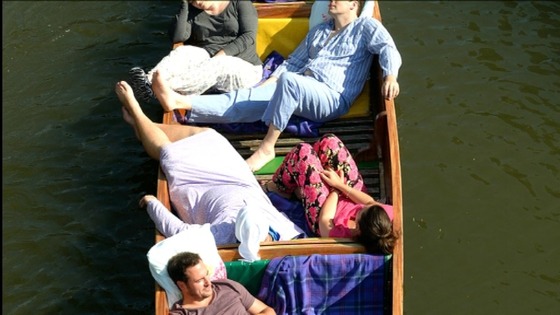 Over 100 parks in the ITV Anglia region have been given green flag awards as some of the best green spaces in the country.
Over 700 volunteers from Keep Britain Tidy carried out the judging for this year's Love Parks Week.
Winners include Christchurch Park in Ipswich, Castle Park in Colchester, Eaton Park in Norwich, Bedford Park and Ely Country Park in Cambridgeshire.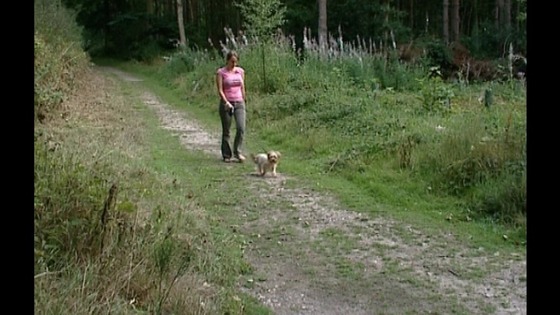 'It's another record-breaking year for the scheme. This is something well worth celebrating and testament to the efforts of the thousands of men and women, supported by some amazing volunteers, who work tirelessly to maintain the high standards demanded by the Green Flag Award.

The parks sector is facing some tough challenges so it is heartening to see that they are committed to maintaining and improving standards. We know how passionate people are about our parks and green spaces and the recent Heritage Lottery Fund report, State of UK Public Parks, highlighted the need for everyone to work together to ensure they are maintained for future generations."
– Paul Todd, Green Flag award scheme manager
Load more updates
Back to top