Police are currently at the scene of a serious crash after reports a car travelled the wrong way on the A47.
It happened between junctions 15 and 16 near Peterborough City Hospital. The road is currently closed in both directions and motorists have been asked to avoid the area.
It was later confirmed one of the drivers died.
And officers have confirmed one fatality following a collision in Wilburton Road, Haddenham, just after 11am this morning.
A bus and a car collided at the junction with Twenty Pence Road. The driver of the car, an elderly woman, died at the scene.
There were five people on the bus, including the driver, and all except one were uninjured. One woman was treated for minor injuries at the scene.
Advertisement
The Cambridge University tradition where students try to run round the Great Court of Trinity College faster than the clock can chime.
Read the full story ›
Archaeologists who excavated the wreckage of a Spitfire which crashed 75 years ago in a Cambridgeshire field have said their finds exceed all expectations.
The team completed their work at the the field in Holme Lode Farm, Cambridgeshire, on Friday and are now processing, cleaning and sorting artefacts recovered from the soil.
Among the items recovered are a badge from the nose cone of the plane, the oxygen tank and the propeller.
We hoped that because the Spitfire crashed in peat soil that the artefacts would be well-preserved but the condition of many of the finds including the headrest, oxygen tank and pilot's helmet were beyond our expectations.
– Stephen Macaulay, project director for Oxford Archaeology East
Other finds from the week-long excavation include the aircraft's starter motor and parts of the wing and canopy. The hole which was dug around the crash site was filled in over the weekend.
Pilot officer Harold Edwin Penketh was 20 when he died in the crash on November 22 1940 during a training flight.
A referendum is to be held to decide whether Wikileaks founder Julian Assange should be allowed to speak at the Cambridge Union.
He's agreed to appear at the debating society via video link from the Ecuadorean embassy in London, where he's been for three years. The Union committee is asking students to vote whether the booking should go ahead.
A man who smuggled class A drugs into a Cambridgeshire prison has been jailed for more than three years.
Kurtiss Gordon, 20, concealed the "hens egg sized package" containing herbal cannabis, a legal high (now a class C drug) and MDMA, and smuggled it past the security at HMP Whitemoor, near March.
Prison officers witnessed Gordon handing over the package while he visited an inmate.
Gordon, of Villa Street, Newton, Birmingham pleaded guilty to three counts of conveying a list A article and on Monday(October 12) he was sentenced at Peterborough Crown Court to three years and six months.
Advertisement
Each year the Great Court Run is held at Trinity College in Cambridge, where students try to sprint around the 370 metre course before the clock has chimed for midday.
It featured as a memorable scene in the 1981 film Chariots of Fire and tonight on ITV News Anglia we'll be taking a look at the history of the run and the clock that they are all trying to beat.
You may have noticed that ITV News Anglia has a new look.
The nightly news programme for the East of England has a brand-new set to bring ITV News Anglia into line with the rest of the ITV network news.
If you want to see how it was all done, then click below to watch a short clip showing the studio being constructed.
The Cambridgeshire Police and Crime Commissioner, Sir Graham Bright, has announced that he will not put himself forward as a candidate for next year's Police and Crime Commissioner elections.
Sir Graham was elected to office in November 2012 as the first Police and Crime Commissioner for Cambridgeshire.
"It has been an enormous honour and privilege for me to serve the people of be Cambridgeshire's first Police and Crime Commissioner. This is an immensely satisfying role and I have relished the challenges posed by the changes we have had to make in order to continue to deliver and effective police force in a period of reducing budgets."
– Sir Graham Bright, Police & Crime Commissioner
Sir Graham Bright will leave office in May 2016 with elections due to be held on 5th May 2016.
"This is a very demanding role and one which I do not feel I commit myself to for another four years. While I will not be putting my feet up I am looking forward to spending more time with my wife and continuing to use my experience to provide advice and guidance to some of the other organisations I support".
– Sir Graham Bright
CARAVAN UPDATE: This was all that was left of the caravan... molten metal where the wheel lock was removed... http://t.co/wcxH1z5PQQ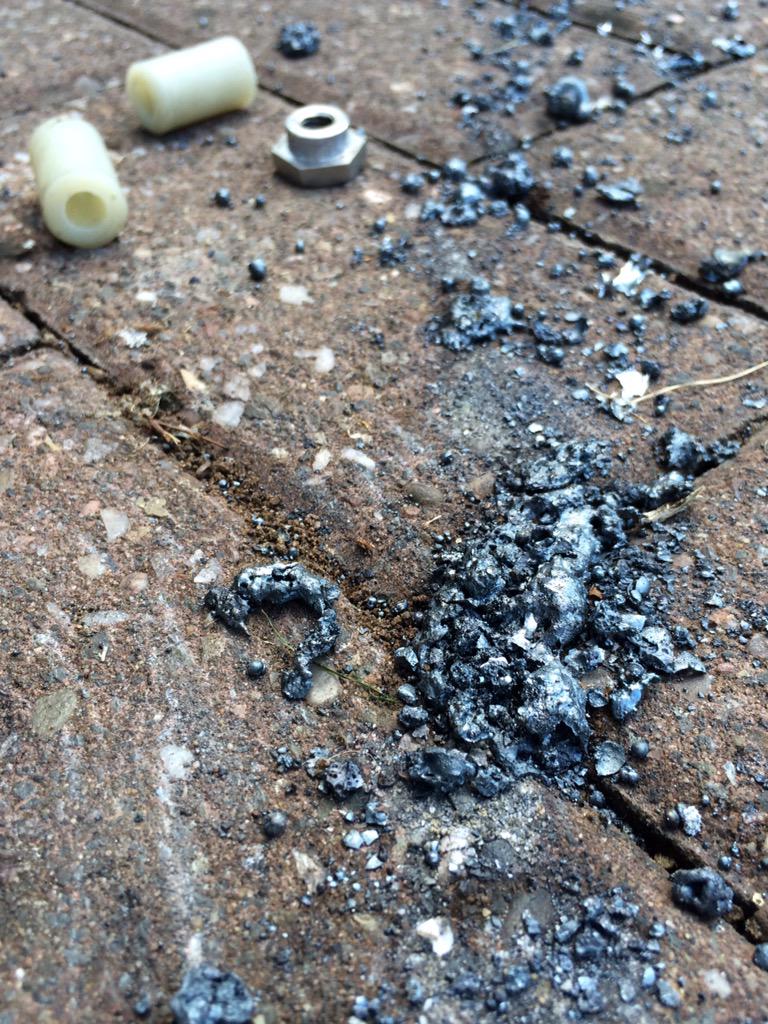 Actor Warwick Davis has taken to Twitter to share 'clues' that may help find his stolen caravan.
He also thanked his 'Twitter friends' for helping after his caravan was stolen from Yaxley near Peterborough.
The actor's touring caravan, a Swift/Archway Cranford 545 was stolen despite being locked and secured.
It was also reported that the pickup towing caravan was followed by a small red car that appeared to be with them. Four possible suspects?
Load more updates