The £24bn takeover of Cambridge technology company ARM Holdings could see its UK workforce doubled. It employs more than 3,000 people in Cambridgeshire.
The British company is a major presence in mobile procession, with its processor and graphics technology used by Samsung, Huawei and Apple in their in-house designed microchips.
The deal has been welcomed by the new Chancellor of the Exchequer Philip Hammond who said it shows that Britain had lost "lost none of its allure to international investors" following Brexit.
"This £24 billion investment would be the largest ever from Asia into the UK.

"It would guarantee to double the number of jobs in ARM in the UK over the next five years and turn this great British company into a global phenomenon.

"Britain is open for business - and open to foreign investment. Softbank's decision confirms that Britain remains one of the most attractive destinations globally for investors to create jobs and wealth. And as ARM's founders will testify, this is the greatest place in the world to start and grow a technology business."
– Philip Hammond, Chancellor
ARM Holdings' microchip designs are in an array of devices including Apple's iPhone.
Read the full story ›
Advertisement
It seems fun runs are all the rage these days - but one held at Huntingdon in Cambridgeshire today had a new twist. Competitors were covered in bubbles.
Six hundred runners took on the five kilometre course, with bubble canons covering them all the way.
It was all in the aid of local good causes. Matthew Hudson was there to see them:
A wooden equivalent to Stonehenge, the prehistoric monument in Wiltshire - has been created in Cambridgeshire. Known as Moonhenge It was built by farmer Stephen Parsley on his land at Wood Walton near Peterborough - and like the stone version, it has become a popular site for pagan rituals.
It's described as a sacred space to connect with nature. And has been used for a range of pagan rituals including baby namings... and funerals. It's also the venue for a performance of Shakespeare's Twelfth Night.
It was built by farmer Stephen Parsley in memory of his late wife Judy Cole.
Click below to watch a report by ITV News Anglia's Stuart Leithes
Huntingdon made national news last month when local Polish people were sent offensive leaflets the day after the referendum.
Today local people hit back by staging a march against racism. The message on the T shirts was 'Migrants Welcome' as the protesters marched for two miles around the town.
The march passed in front of one of Huntingdon's Eastern European supermarkets. Poles have lived in the town since they flew with the RAF during the Second World War. Matthew Hudson reports.
An unauthorised travellers' encampment on land belonging to Bottisham Village College in Cambridgeshire has been given notice to leave the site.
Police say they have been in contact with the school and the travellers and have been in the area since Friday 15 July and will do so over the weekend while the school is closed.
Officers say they are keen to negotiate the withdrawal of the encampment from the site, but the order means if they do not move within a specified period they could be prosecuted and vehicles seized.
Advertisement
A secondary school in Cambridgeshire has been forced to close for the day after a group of travellers moved on to the premises.
Several caravans arrived at Bottisham Village College near Newmarket last night.
The school has since released a statement saying that they'd been left with no choice but to close and added that they're liaising with police.
Due to unforeseen circumstances beyond our control, we regret to inform you that Bottisham Village College will be closed on Friday 15th July and there will be no trips or other activities taking place. A large group from the travelling community moved onto parts of the college grounds. We are working closely with the local police to resolve the situation as swiftly as possible.

Given these circumstances, we have no choice but to close the college. For those parents expecting children back from residential trips, we will be in communication with you by 10:00am to tell you about details concerning collection.

It is very likely that students will be returned to and supervised by Bottisham staff until collected at an alternative location and we would suggest that you are prepared for this eventuality, as there will be no school buses running to return students home.

Could we thank you kindly in advance for your support and we shall endeavour to be in contact regularly over the coming hours using the college's social media.
– Bottisham Village College
Flags are flying at half mast outside the Civic Centre in Harlow this morning out of respect for those who lost their lives when a lorry driver ploughed into crowds celebrating France's national Bastille Day in Nice last night.
84 people were killed in the attack, while another 18 are critically injured in hospital.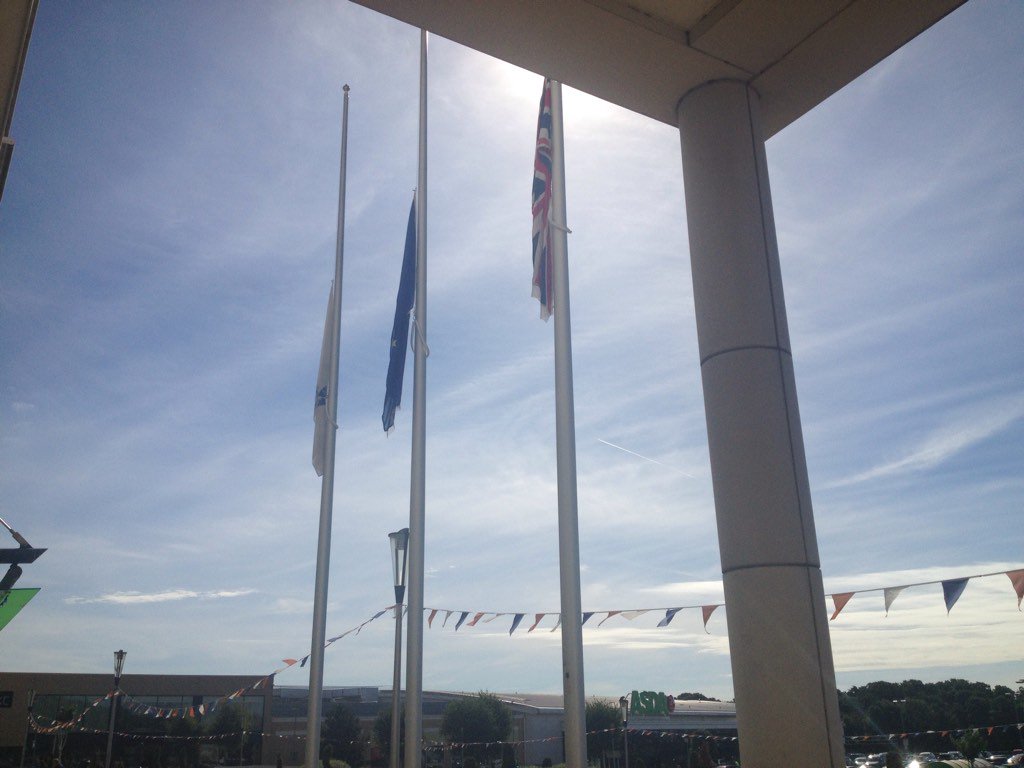 New Foreign Secretary Boris Johnson has confirmed one UK national was among those hurt.
Cambridgeshire Police have also paid their respects, tweeting that their "thoughts go out to families and friends affected by the tragic events in Nice."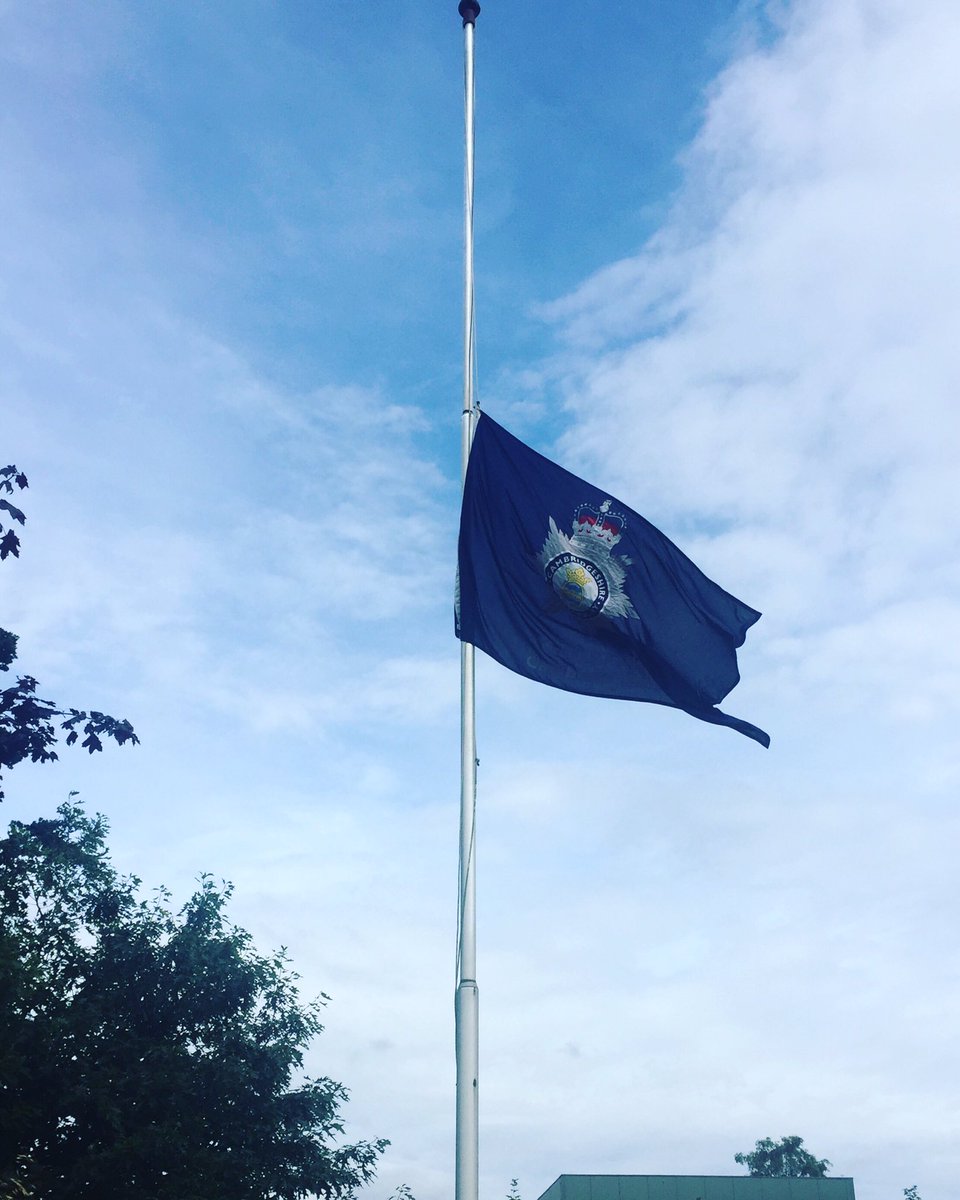 A UKIP councillor from Cambridgeshire has confirmed she will stand to be the new party leader after the resignation of Nigel Farage.
Lisa Duffy is on the party's ruling body and announced she would be a candidate on last night's Anglia Late Edition programme.
Video report by ITV News Anglia's Chloe Keedy
A high-tech corridor stretching from London through Stansted and on to Cambridge could generate nearly 400,000 jobs - if this region is given the power to develop it.
A new report published today says the area could be a prime location for technology and life sciences firms in the UK.
Load more updates