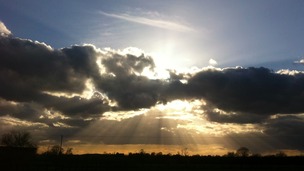 Mainly dry overnight. Cloud and patchy rain Monday.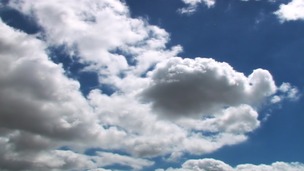 In the meteorological terms, autumn officially starts tomorrow, but it will still feel like summer in the Anglia region.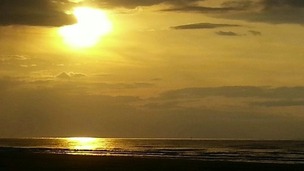 Generally dry, with some sunny spells developing on Sunday.
Live updates
Ten people have been taken to hospital after they were overcome with fumes from a barbecue which was apparently used to keep a house warm in Cambridgeshire.
Twelve people in total escaped from the house in Plantation Road in Sawston when the carbon monoxide alarm went off earlier this morning.
Ten of those twelve people had to be taken to hospital by ambulance.
Fire station commander Wayne Swales said using a barbecue indoors was "extremely dangerous"
He said: "Not only does it put the residents at risk of carbon monoxide poisoning, but it is also a serious fire hazard.

"Luckily, this property was fitted with a carbon monoxide alarm, which alerted the residents to the situation so they were able to seek help.

"Carbon monoxide is a silent killer and we would urge residents to think about fitting a carbon monoxide detector in their properties."
– Wayne Swales, Fire station commander
Police have issued a dispersal order for a recreation ground in Wisbech, Cambridgeshire following 33 incidents of anti-socail beahvour in the last three months.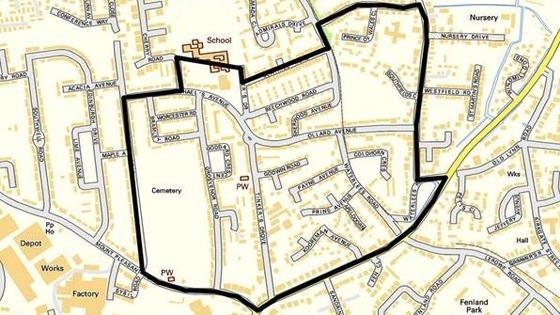 The order, which will be in force until 18 January 2015, covers the area known as the Spinney in Waterlees.
It gives officers the power to break up groups of people and take under 16s home between 9pm and 6am.
Waterlees residents have been subjected to appalling anti-social behaviour by a small minority of people over a sustained period.

This dispersal order enables the police to take positive action, particularly towards those who have been coming into the area from elsewhere to target vulnerable residents.
– Fenland District Councillor Virginia Bucknor
Advertisement
Rail chaos across the region once again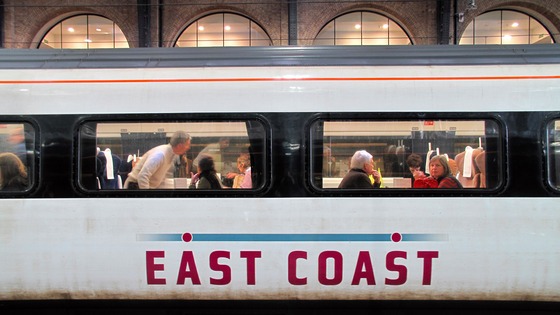 It was a Bank Holiday nightmare for rail passengers - and one that left a hangover this morning as thousands tried to return to work.
Commuters in Peterborough were greeted by dozens of cancellations and hours of delays after overhead cables came down on the East Coast main line yesterday.
Passengers heading into London King's Cross last night and today endured long waits on crowded platforms and, for those that did get a train, it was a very cramped journey, as Matthew Hudson reports.
Rail chaos across the region once again
Network Rail has apologised for its "dreadful performance" after commuters in the Anglia region faced two days of disruption, delays and cancellations.
The company, which is responsible for the country's rail infrastructure, agreed things had gone "badly wrong" on both the East Coast and Great Eastern mainlines.
On the Norwich to London line, passengers continue to experience problems due to over-running engineering works.
But Robin Gisby, managing director of Network Rail's network operations, said he did "not yet have a cause" for the issues on the East Coast line between Peterborough and Huntingdon where over-head powerlines came down and blocked the line.
Those problems began on Bank Holiday Monday and continued to cause disruption on Tuesday.
Mr Gisby called it an "appalling incident".
Click below to see his apology to passengers in Suffolk.
Rail chaos across the region once again
Rail services from Ipswich to Stowmarket, Woodbridge and Felixstowe have been suspended for the rest of the day.
Passengers first began experiencing problems this morning due to over-running engineering works.
It has affected the Great Eastern mainline from Norwich to London as well as rural services in Suffolk, and between Ipswich and Cambridge.
Some bus services are accepting tickets and there are a limited number of replacement buses on the Ipswich-to-Woodbridge rail route.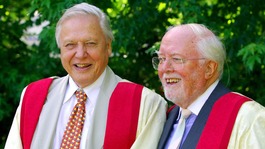 As tributes pour in for Cambridge's Richard Attenborough, watch him in the opening night film introducing Anglia Television in 1959.
Read the full story
Advertisement
Police are seeking witnesses following a collision in Wisbech on Friday in which a pedestrian was killed.
A black Volkswagen Touran, travelling east on the A47 Wisbech bypass, hit a woman at about 9.15pm.
Police have not yet been able to track down the victim's next of kin but it is believed she was in her 40s.
Anyone with any information should call the Roads Policing Unit on 101 or Crimestoppers, anonymously, on 0800 555111.
Rail chaos across the region once again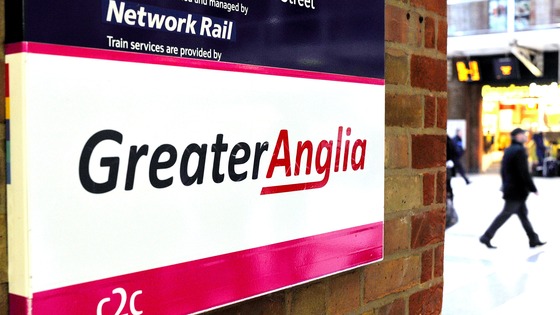 Major problems are continuing to plague passengers on the trains across the region today.
On the Great Eastern mainline, between Norwich and London, rail users are experiencing significant delays because of over-running engineering works.
Trains have been suspended between Stowmarket and Ipswich and replaced by buses.
Greater Anglia said disruption was likely to continue until 2pm.
And on the East Coast mainline, overhead line problems have caused further delays between Peterborough and Huntingdon.
The rail operator said tickets bought to travel on Monday, when the disruption began, can be used today or on Wednesday.
First Capital Connect trains out of London and via Luton, Bedford, and Peterborough, are also affected.
Passengers reported delays of up to eight hours on their journeys on Monday evening, with some not arriving until the early hours of the following morning.
Have you abandoned your journey on the East Coast or Great Eastern mainlines today and decided to work from home instead? We would like to do some filming with you so please get in touch. Email anglianews@itv.com or tweet us @itvanglia.
Former rear gunner remembers
A veteran of the second world war has spoken of his emotion at seeing the last two Lancasters in a flypast in Cambridgeshire this weekend.
Rear Gunner Terry Norwood used to fly missions in the planes from the East of England, and spoke to Elodie Harper.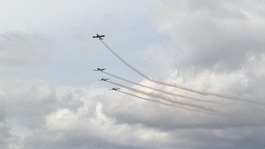 More than 8,500 people attended Little Gransden Airshow in Cambridgeshire today, to see the last two remaining Lancaster bombers fly past.
Read the full story
Load more updates
Back to top