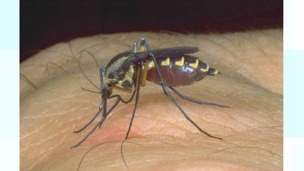 As temperatures keep on rising across the region so have the number of people being bitten by insects.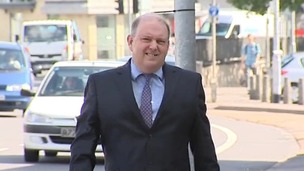 A Wisbech councillor is facing firearms charges after a German Second World War pistol was found at his home.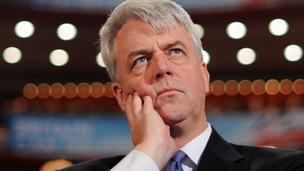 Andrew Lansley leaves the top table of politics after a decade by leaving the Cabinet and announcing he will step down as an MP next year.
Live updates
Peterborough flat fire an accident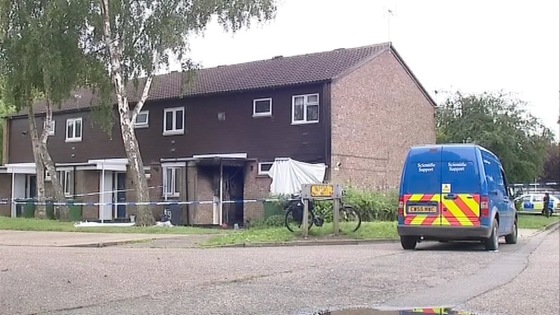 An investigation's found that a flat fire which killed a disabled woman in Peterborough last week was an accident.
Three crews were called to the property in North Bretton on Thursday.
The woman in her 50s was already dead by the time they'd arrived.
The fire service said the blaze was probably started by "discarded smoking materials."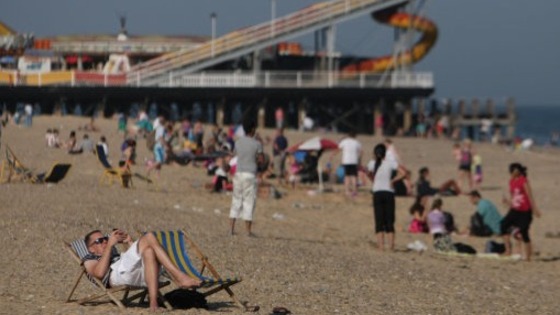 There's a warning by Public Health England this morning of heatwave conditions across the East of England for the next few days.
The high temperature alert's been issued as forecasters predict at least two days of very high temperatures.
People are being advised to stay out of the sun during the hottest part of the day.
Advertisement
Anglia Weather
Writtle near Chelmsford recorded the highest temperature in the UK on Wednesday 16 July with a maximum of 27.9°C (82.2°F).
It is forecast to get much hotter on Thursday and Friday and the Met Office has issued a heat-health alert.
Other highs in the Anglia region on Wednesday 16 July
27.3°C in Cavendish, Suffolk
26.7°C in Santon Downham, Suffolk
26.5°C at Andrewsfield near Braintree, Essex
26.2°C in Wattisham, Suffolk
26.1°C in Weybourne, Norfolk
25.7°C in Cromer, Norfolk
Region's police target suspected paedophiles
The region's police have made dozens of arrests as part of a nationwide operation targeting suspected paedophiles.
Led by the National Crime Agency, 45 forces across the country, including Bedfordshire, Essex, Suffolk, Hertfordshire, Norfolk, and Thames Valley, focused their efforts on people who were accessing indecent images of children online.
In total, Operation Notarise led to 660 arrests and helped to safeguard more than 400 children.
Among those arrested were doctors, teachers, scout leaders, care workers and former police officers with unsupervised access to young people.
Action by the region's forces included:
14 arrests by Bedfordshire Police. One had been charge, 13 remain on bail.
10 arrests of men aged between 18 and 66 by Suffolk Police. All are on bail.
Seven men, aged between 29 and 68, arrested in Norfolk.
A total of 347 computers and 36 mobile phones seized across Norfolk and Suffolk.
24 men arrested and 20 children safeguarded in Essex. In total 31 search warrants were carried out.
Seven people arrested in Hertfordshire. All are on police bail.
30 people arrested and more than 10 children safeguarded by Thames Valley Police.
NCA Deputy Director General Phil Gormley said: "This is the first time the UK has had the capability to coordinate a single targeted operation of this nature.
"Over the past six months we have seen unprecedented levels of cooperation to deliver this result.
"Our aim was to protect children who were victims of, or might be at risk of, sexual exploitation.
"A child is victimised not only when they are abused and an image is taken. They are re-victimised every time that image is viewed by someone.
Region's MPs in and out in government reshuffle
As the fall-out from Dave Cameron's reshuffle continues, Cambridgeshire MP Andrew Lansley has confirmed he is not only out of the cabinet but is also stepping down from parliament at the next election.
The former Health Secretary, who was first elected in 1997, said he told the Prime Minister of his decision earlier this year.
He now hopes to get an as-yet unknown "international role".
Matthew Hudson reports on what's next for the South Cambridgeshire MP.
Parking charges are to be introduced at Cambridge's park-and-ride sites.
The £1 fee - which is on top of the bus fare - will apply at Babraham Road, Madingley Road, Milton, Newmarket Road and Trumpington.
The council said it had to find an extra £1 million to cover the running costs of the scheme.
Advertisement
Police in Cambridgeshire have issued their first Domestic Violence Protection Order (DVPO).
DVPOs are used to protect someone from violence or the threat of violence and were rolled out across the country in March this year.
The order was granted at Cambridge Magistrates' Court on a 42-year-old man from Cambridge.
It was applied for after an alleged violent incident on July 12 and will be in place for 28 days. It prevents him visiting the home of, or contacting, his former partner - a 50-year-old woman from Cambridge.
Det Insp Alan Page said: "This is the first time DVPO to be issued by the force since we launched them two weeks ago.
"It demonstrates our commitment to use every power available to us in order to protect victims of abuse and reduce the likelihood of further incidents.
"This order will give the victim time to consider the next steps she may wish to take without the threat of further violence."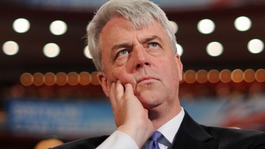 Andrew Lansley leaves the top table of politics after a decade by leaving the Cabinet and announcing he will step down as an MP next year.
Read the full story
Region's MPs in and out in government reshuffle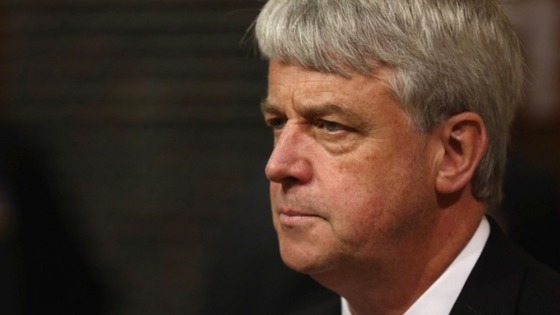 Former Cabinet minister Andrew Lansley has announced he is stepping down from Parliament at the general election and hopes to get an "international" role.
In a letter to David Cameron, the South Cambridgeshire MP said he told the Prime Minister earlier this year that he would not be seeking re-election.
"You supported my ambition to continue my life of public service in challenging and important roles," he wrote. "I am grateful to you now for expressing your support for me to take such a role in international public service in the months ahead."
The missive does not make clear what post Mr Lansley, who was replaced as Leader of the House of Commons by William Hague, is referring to.
There had been widespread speculation that he could be nominated as the UK's next European commissioner, but Mr Cameron disclosed today that the former Leader of the Lords, Lord Hill, had been put forward.
In his response to Mr Lansley, the premier wrote: "You have much more to give in terms of public service, and I look forward to being able to support you in doing so in the months and years ahead."
Region's MPs in and out in government reshuffle
Cambridgeshire MP Andrew Lansley heads to the back benches after he was replaced as leader of the House of Commons.
But the day's big winner was Liz Truss. The rise and rise of the South-West Norfolk MP continued as she was named Environment Secretary and brought into the Cabinet.
Click below to watch Kate Prout's report:
Load more updates
Back to top