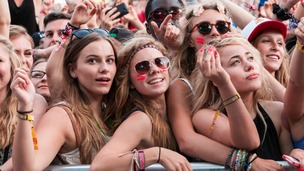 Around 120,000 fans enjoyed the music at the V Festival in Chelmsford this weekend.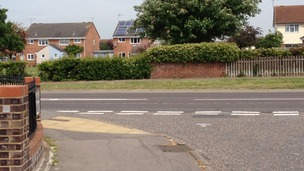 A 93-year-old driver from Chelmsford has been banned from driving after hitting the accelerator instead of the brake.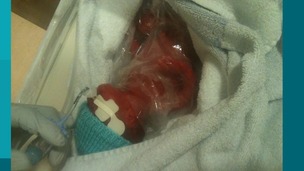 A premature baby from Chelmsford who doctors said had a slim chance of survival has defied the odds.
Live updates
Anglia Travel
Queueing traffic and one lane blocked due to accident, two cars and a dustcart involved on Parkway into town between Van Dieman's Road / A138 (Army And Navy) and High Bridge Road (Odeon Roundabout).
Anglia Travel
A130 Colchester Road closed due to an accident between Boreham Services Roundabout and B1137 Colchester Road (Sainsburys).
Advertisement
Amanda Foster has appeared in dozens of blockbusters, including all of the Harry Potter films, The Da Vinci Code, Johnny English and the James Bond movie Die Another Day.
Despite this, you probably wouldn't recognise her!
That's because Amanda from Chelmsford in Essex is a stunt woman who's face is rarely seen. The dare-devil has doubled as Halle Berry, Whoopi Goldberg and Beyonce. Natalie Gray has been to meet her.
Click below to watch a report from ITV News Anglia's Natalie Gray
Royal Mail staff at Ipswich sorting office are set to walk-out in a row over plans to move mail processing to Chelmsford.
Seventy per cent of Communication Workers Union members balloted voted in favour of strike action.
Royal Mail plans to move operations to Chelmsford by summer 2015.
Details of the walk-out are yet to be announced.
A man from the Chelmsford area has been charged with 28 offences of theft and fraud.
Adam Woricker, aged 40 from Main Road, Woodham Ferrers is charged with 22 counts of fraud by false representation and six counts of theft from a business, pension fund and church charity.
He has been bailed to appear at Chelmsford Magistrates Court on September 25.
Essex Police would like to hear from anyone who witnessed an assault which took place in Central Park in Chelmsford at around 12.30pm on Friday August 23.
A woman was approached by three men who threw a drink over her before one of them then hit her. All three men then ran off.
If you witnessed what happened call PC Chloe Lingane at Chelmsford Police Station on 101.
Advertisement
A 14-year-old girl who went missing in Chelmsford on Sunday has been found.
Essex Police said Bethany Browne has now been reunited with her family.
A teenage girl has been reported missing in Chelmsford.
Bethany Browne, who is 14, was last seen in the city at about 8.20pm on Sunday August 18.
She is white, slim, about 5ft 3ins tall and has very long, straight, dark brown hair.
She was last seen wearing a blue polo top, bright green hooded jumper, and purple riding jodhpurs.
Anyone with information is urged to come forward and contact Essex Police on 101 or Crimestoppers anonymously on 0800 555 111.
V Festival in Chelmsford
Volunteers at St John Ambulance gave first aid to 657 people at the V Festival in Chelmsford this weekend.
The number treated was down from 752 people last year. 28 people were taken to hospital.
Darren Bartholomew, from St John Ambulance, said: "As expected, with up to 85,000 festival goers at this event each day, we were called upon to deal with many different types of first aid incident, but after months of preparation we were ready to tackle everything which came our way.
"I'd personally like to thank all our volunteers who gave up their time to provide first class care and were on hand to make sure that everyone who came to us for treatment was able to receive it."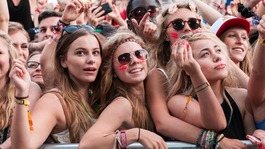 Around 120,000 fans enjoyed the music at the V Festival in Chelmsford this weekend.
Read the full story
Load more updates
Back to top