A garden celebrating the beauty of the Broads - including a replica of a 900-year-old long boat - has won a gold medal at the Chelsea Flower Show.
The International Boat Building Training College, based at Lowestoft in Suffolk, tweeted the news this morning.
Designer Gary Breeze asked the college to create the boat for his garden using traditional skills.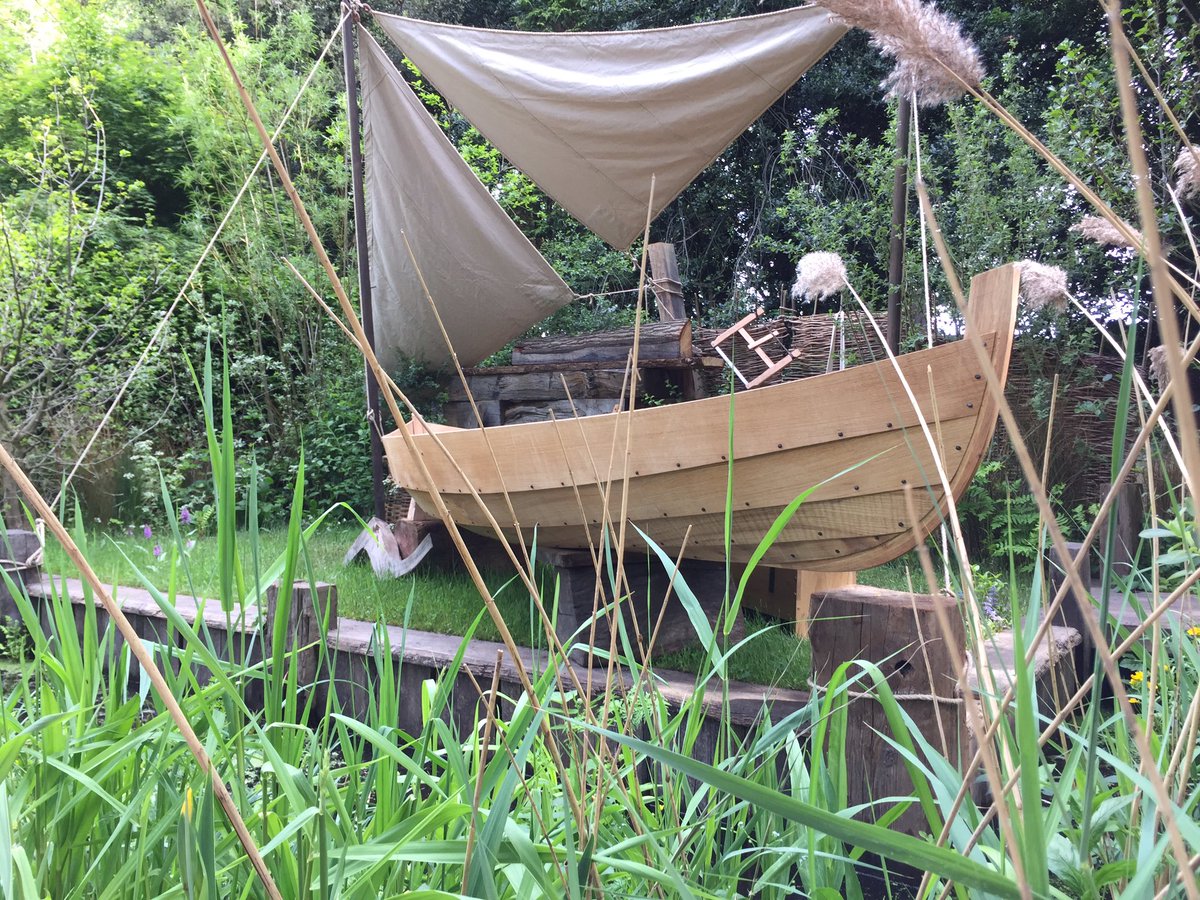 Designers and gardeners from across the region have won awards at the RHS Chelsea Flower Show
Read the full story ›
Advertisement
Suffolk designer Thomas Hoblyn has won silver gilt at the Chelsea Flower Show. His design for the Arthritis Research UK Garden had initially wanted to include red flowers, but the rain meant he couldn't get the colour he was after.
The garden's renaissance theme was suggested by the charity who wanted it to symbolise its new start as it heads towards its 75th anniversary.
Elodie Harper has been to the Chelsea Flower Show to meet some of the designers and gardeners from our region who are involved.
Advertisement
Peter Beales Roses have described this year as one of the most difficult in their 40 year history.
Read the full story ›
The 'Naturally Dry' garden at the Chelsea Flower show gives gardeners an idea on which plants to grow during the drought. Designed by Vicky Harris, it uses native drought resistant plants like ferns.
It's sponsored by Veolia Water, the company which serves parts of Bedfordshire, Buckinghamshire, Hertfordshire and Essex. Visitors to the garden will get leaflets from the company with tips on how to conserve water in the garden.