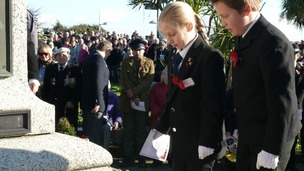 Around a thousand people took part in Clacton's Remembrance Sunday service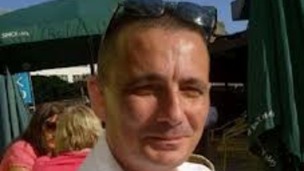 A police officer who was shot dead when he tried to wrestle a weapon from a gunman has been posthumously given a national bravery award.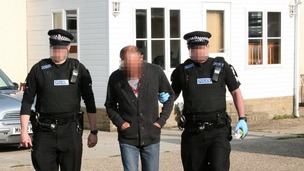 Police investigating an apparent £1 million scam targeting elderly people in the Clacton area have made 16 arrests.
Live updates
A police officer based in Clacton has been charged with a number of sexual assaults on two women. Pc Neil Culham was arrested in February 2013 after Essex police launched an investigation. The women claimed they had been touched in an inappropriate manner.
The 40-year-old Essex officer, who is currently suspended from duty, was charged on Friday, August 16 with seven counts of sexual touching and one count of perverting the course of justice. He was released on police bail prior to his appearance at Ipswich Magistrates Court on Monday, September 2.
Essex Police wish to reassure members of the public that these matters are treated very seriously. Essex Police would like to encourage anyone with further information regarding this case, or concerns of a similar nature, to come forward. All such matters will be dealt with in strictest confidence by our Professional Standards Department.
– Essex Police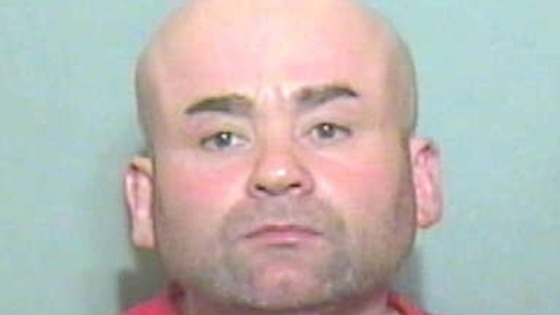 A man has been sentenced to five years in prison for a rape in Clacton. 44-year-old Stuart McPherson of St Osyth Road, Clacton, was convicted of rape and assault at Chelmsford Crown Court after trial.
The offence occurred at a flat in Clacton on February 13, 2013 where he assaulted a 50-year-old victim from the town.
Investigating officer, Rachel Evemy said: "The judge in his summing up described the victim as having great restraint, dignity and style in giving her evidence.
"She did it in open court without special measures and was extremely brave.
"I would like to praise her for her courage, and hope this serves as a message to other victims out there that they can feel confident in reporting what has happened to them to police and we will give them all the support they need through the court process."
Advertisement
Knife crime 'shop' opens
A mother whose son was stabbed to death at a Colchester party has opened a new shop to try to raise awareness of knife crime.
Caroline Shearer launched her "Only Cowards Carry" charity following the death of her son Jay Whiston last year.
A new report has said coastal councils in this region, could be put under financial pressure by the Government's welfare reforms.
Towns such as Great Yarmouth and Clacton on Sea, with high numbers of people living on benefits, will be hit hardest.
The Local Government Association said councils may have to cut spending in other areas, in order to support tenants suffering as a result of housing benefit changes.
A man is due to stand trial next year for the murder of teenager Jay Whiston from Clacton.
Jay, 17, was stabbed at a house party in Colchester in September 2012.
Edward Redmund, 18, from Stanway, Colchester was remanded in custody charged with his murder when he appeared in court today, 5 August.
His trial, which is expected to last six weeks, is due to start in January.
A report claims two of our region's seaside resorts are becoming dumping grounds for the vulnerable.
The Centre for Social Justice says cheap housing in both Clacton, Essex and Great Yarmouth, Norfolk is used by other councils to place the jobless and homeless who may have other medical or social problems.
It's claimed it's putting extra strain on areas already among the poorest in our region.
Alex Burghart is from The Centre for Social Justice.
Advertisement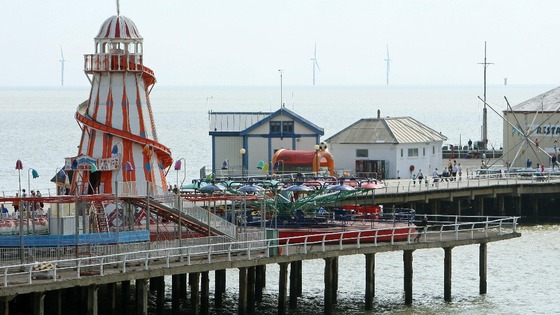 A project to improve sea defences along parts of the Essex coast has taken a step forward. Ground investigation works are being carried out at Clacton Pier.
It forms part of preparations for a major coastal protection scheme which it is hoped will start next year.
Clacton: knifepoint robberies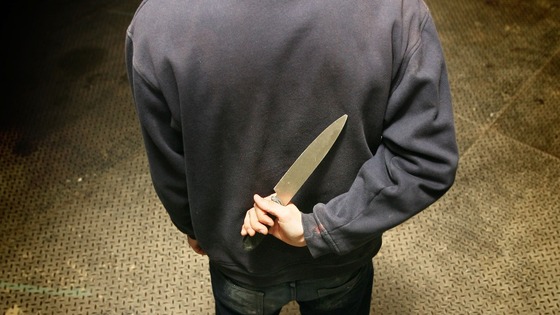 More police will patrol the streets of Clacton today following a spate of robberies involving a knife.
Criminal groups have targeted young people with mobile phones. There have been 30 knifepoint attacks in the Essex seaside resort since April.
Council calls for cover-up
An argument has broken out over a naked bike-ride aimed at promoting cycle safety at Clacton in Essex.
The local council says it's ruining seaside town's family image. Emily Knights reports.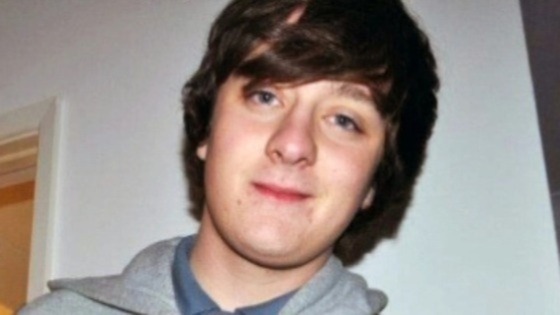 A man arrested in connection with the murder of a teenager from Clacton in Essex, has been charged with affray.
Jay Whiston, who was 17, was stabbed at a house party in Marlowe Way in Colchester, in September last year.
18 year old Rhys Hennebry, of Gurdon Road in Colchester, has been charged with affray and released on bail.
Load more updates
Back to top