A 25-year-old man has been charged with murder after a woman was found dead in Clacton.
The body of the woman, who was believed to be in her late 50s, was found in a house in Old Road on Friday morning (December 18).
Scott Hilling was arrested in the town later that night and is due to appear in court tomorrow (December 21).
A 25-year-old man from Clacton has been arrested on suspicion of murder and has been taken to Clacton Police Station for questioning.
Detectives had launched a murder investigation after the body of a woman was found at a property in Old Road in Clacton on Friday morning (December 18).
Officers went to the address just after 10.50am following reports of concern for the welfare of a resident. Police attended and found the body of a woman, believed to be in her late 50s, inside the premises.
Paramedics were called and confirmed the victim was deceased. A post-mortem to establish the cause of death has not yet taken place but police believe she was killed.
A forensic examination of the scene is being carried out. Other officers have also been carrying out house to house enquiries and requesting CCTV footage from any nearby commercial and residential properties.
Advertisement
The UKIP leader Nigel Farage has told the party's only MP to "put up, or shut up", after he made new calls for him to step down as leader.
The Clacton MP Douglas Carswell told BBC Essex the party needed a "fresh face" at the top and questioned Mr Farage's response to UKIP's poor showing in the Oldham West and Royton by-election.
"He has been trying to sow division in a party where none exists.

91% of UKIP voters in the country support my leadership and Douglas Carswell has privately been saying for some months he doesn't support me and now he's saying it in public.

I'm sorry, but Mr Carswell is out on a limb."
– NIGEL FARAGE
The Clacton MP Douglas Carswell, who is UKIP's only representative in the House of Commons, has made a fresh appeal for Nigel Farage to step down as party leader.
Speaking to BBC Radio Essex, Douglas Carswell said the party needed a "fresh face" at the top and questioned Mr Farage's response to UKIP's poor showing in the Oldham West and Royton by-election.
It is the latest sign of unrest at the top of UKIP, following Mr Carswell's suggestion that Mr Farage should "take a break" following the party's failure to make inroads at Westminster in the general election in May.
"We all need to think very carefully as to whether or not we can build beyond the base we have now got without that change.

We have gone from being a party with 2%-3% market share to a party with 13%, 14%, 15% market share, and that's a phenomenal achievement , an incredible achievement and no one can ever say that that hasn't been an achievement.

But sometimes a start-up needs to change gear and to change its management if it is to go to the next level."
– Douglas Carswell, UKIP MP for Clacton
A dog has been found wandering around Clacton in Essex with a severe burn to the side of its body say the RSPCA.
Daisy, an English bull terrier believed to be less than a year-old, was found by a member of the public in Wellersley Road on Monday, 5th October.
It was initially thought she was a stray who had been the victim of a road accident.
A vet then concluded the wound was actually a severe burn.
It's not known for sure what caused the burn, but the RSPCA says it could have been a result of boiling hot water poured over.
"It was red raw and went from her left shoulder to her back leg. All her fur from the area was missing. It would have been so painful. Who knows how she came to be burned in this way. Even if it was an accident, this dog should have been taken to a vet for treatment, not just left to wander the streets alone and in pain."
– RSPCA inspector Adam Jones
Daisy now needs her wound bathed three times a day but the RSPCA say she is recovering well.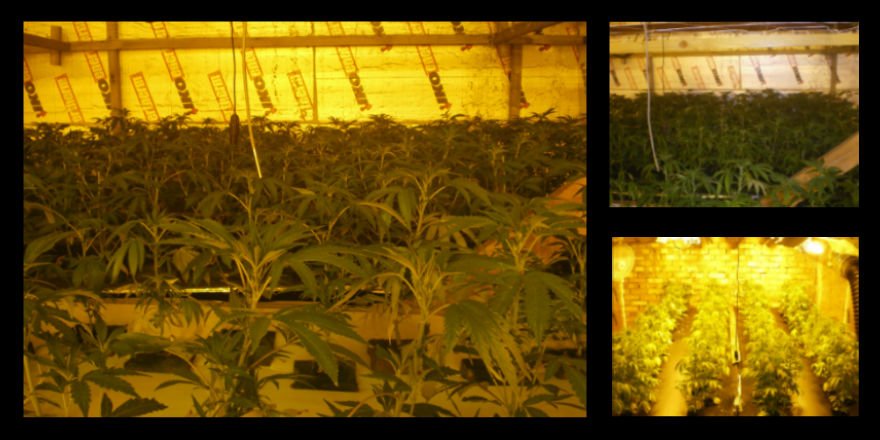 Advertisement
Here is the remarkable story of how PC Dibell lost his life and the legacy he left behind.
Read the full story ›
The Prime Minister David Cameron has hailed the "extraordinary courage" of Essex police officer PC Ian Dibell, who lost his life while trying to stop a gunman in 2012.
Mr Cameron unveiled a memorial stone in honour of the 41-year-old, saying "it was a poignant reminder of what our police do to protect us."
Click below to hear from David Cameron
"I hope that as people visit this memorial over the generations, they will be inspired to stop for a moment to remember the extraordinary courage of one brave man who gave everything to protect the people he served in Clacton-on-Sea."
– David Cameron
Sorry, this content isn't available on your device.
Load more updates