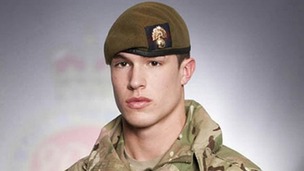 The family of a soldier from Northamptonshire who has been awarded the Victoria Cross have been speaking about his bravery.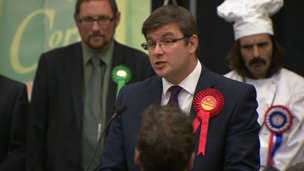 The new Labour MP for Corby and East Northamptonshire will take his seat in the House of Commons tomorrow.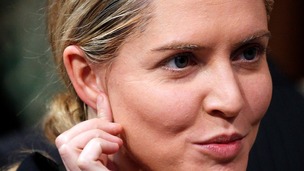 The by-election follows the resignation of former Tory MP Louise Mensch who stood down in August citing family reasons.
Live updates
Crime victims can choose to confront criminals
Bringing criminals and their victims face-to-face needs to be at the heart of a local criminal justice system, according to Northamptonshire's Police and Crime Commissioner Adam Simmonds.
The system, known as restorative justice, is being piloted in Corby. It holds offenders to account, helps them understand the real impact of what they've done, take responsibility and often make amends.
'The victim can choose whether or not to face the offender,' said Mr Simmonds.
"The victim is rarely in a court unless giving evidence as a witness. That victim never has an opportunity to confront an attacker or a burglar. I think that's poor. These days I don't think they should go off without seeing the victim.

"The victim can expel anger, explain what has happened and in many cases I've seen offenders completely changed by coming face to face with the person they hurt."
– Adam Simmonds, Northamptonshire's Police and Crime Commissioner
International eventing in Corby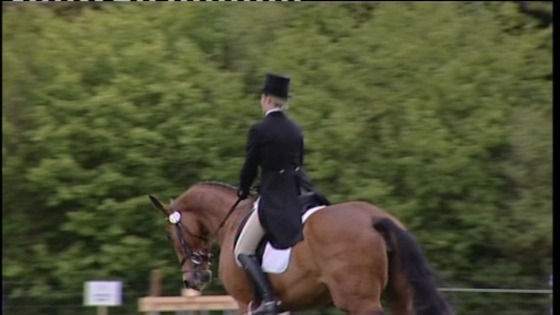 Rockingham Castle near Corby is hosting international eventing for the first time this week. The action got underway with the one and two star dressage yesterday, with more events due to take place today and over the weekend.
Organisers say they're expecting around 6,000 spectators over the four days.
Advertisement
70 years since the Dambusters Raids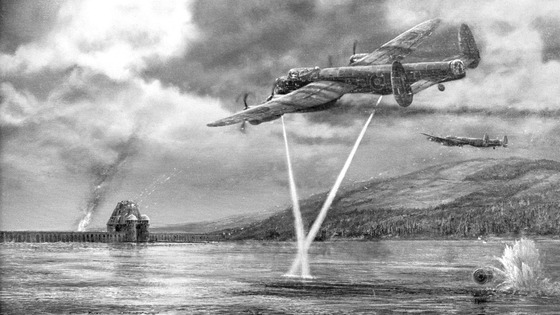 Today marks 70 years since the Dambusters Raids during the second world war. 19 Lancaster bombers carrying 'bouncing bombs' were flown over Germany's Ruhr Valley to destroy dams.
Today the last Lancaster Bomber in Europe that is still flying took to the skies over Eyebrook Reservoir near Corby. Spitfires and Tornadoes were also flown in the Battle of Britain Memorial flight. The reservoir was used as a practice site for the raids.
Youngsters warned to stay off the tracks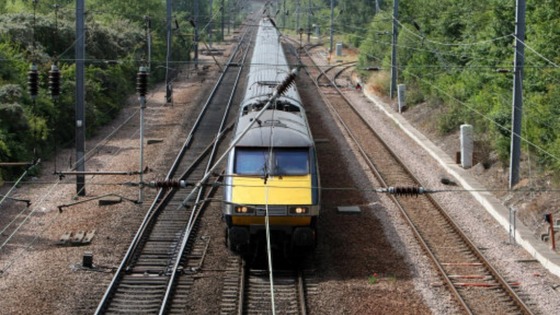 British Transport Police is warning young people in Corby to stay off the railway tracks after a number of recent incidents.
Sergeant Rob Bowley said: "There have been instances recently where children have been seen to trespass on the track close to Corby station and an industrial area. "
"Trespass may not sound like a serious offence but, in the unforgiving environment of the railway, it can be fatal."
"Anyone who trespasses onto the railway is taking a gamble with their own lives, as well as the lives of all the staff and passengers travelling on the trains."
Police are stepping up patrols in the area and warning that anyone caught trespassing on the track will be dealt with appropriately.
Tories condemn 'disrespectful' labour colleagues
Tories walk out after Thatcher 'disrespect'
Conservative councillors in Corby have condemned some Labour colleages as 'sick and disrespectful' after they disrupted tributes to Baroness Thatcher in a meeting.
The Tories got so angry they walked out after some Labour colleagues interrupted a tribute speech last night by wandering in and out of the chamber. Here's Matthew Hudson's report.
Welfare benefit changes
Protest against government's 'bedroom tax'
More than a hundred people have staged a protest in the centre of Corby against Government changes to the welfare system. They were calling for the cut to housing benefit that has become known as the 'bedroom tax' to be scrapped.
It comes into effect next week and will mean less for people who are deemed to have more bedrooms in their home than they need. Stuart Leithes reports.
Advertisement
Driver seriously injured in Corby crash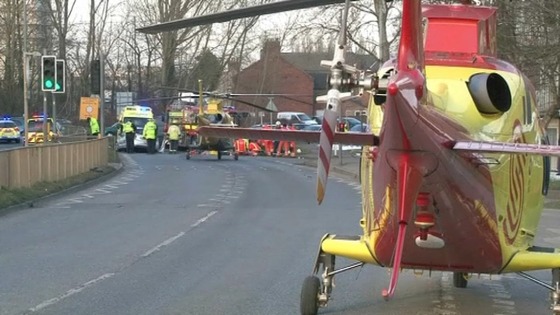 A driver's been seriously injured in a crash on one of the main roads through Corby, Northamptonshire.
Weldon Road was shut for several hours following the incident just before 4.30pm yesterday afternoon.
The 38-year-old man is being treated in hospital. Police are appealing for witnesses.
Main road in Corby closed after crash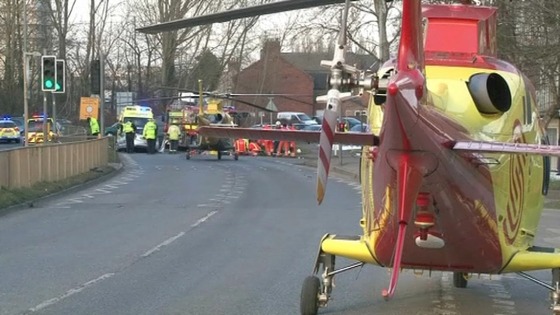 There is major disruption on one of the main roads through Corby in Northamptonshire.
At least one person is understood to have been seriously injured after a crash earlier this afternoon.
Police and two air ambulances were called to a single vehicle crash on Weldon Road shortly before 4.30pm this afternoon.
The eastbound carriageway reopened at 6.45pm but the westbound carriageway remains closed.
Cambridge Bumps: Lookalike keeps pace with Kate
what do you do if you make a living out of looking like someone and they suddenly start to look very different? If they, for example, get pregnant.
That's the dilemma that faced one Duchess of Cambridge look-a-like from Northamptonshire. Tom Barton went to find out more...
Arrest in nightclub murder investigation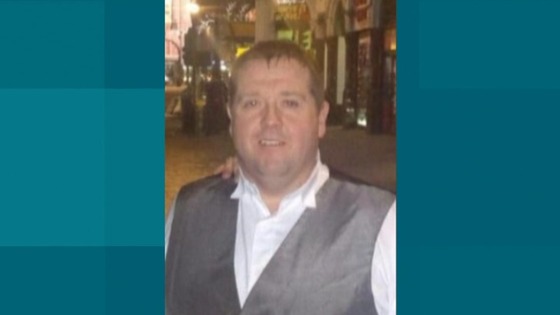 A man has been arrested on suspicion of the murder of a nightclub manager from Corby. The body of David Ross, who was 39, was found in a hotel room in the town in December. Officers are continuing to appeal for information over his death.
Load more updates
Back to top