A luxury boat builder has gone into administration, threatening hundreds of job losses.
Read the full story ›
A man has died after an assault in Corby.
It happened at the KFC on Oakley Road last month - a 38-year-old man was taken to hospital, but died ten days later.
Ashley Palmer, who's 28 and from Corby, has been charged with GBH and is due to appear at Northampton Crown Court next Monday.
Police are patrolling the area tonight looking for witnesses.
Advertisement
Police are appealing for witnesses after a 75-year-old woman was robbed while waiting at a bus stop in Corby.
She was approached by a young woman who grabbed her handbag, causing her to fall to the ground, and ran off. It happened at Gainsborough Road, near York Road, at about 11.15am last Thursday.
The suspect was described was a white woman in her 20s, about 5ft11 and of medium build. She was wearing a dark hooded top and dark bottoms.
Police are particularly keen to speak to anyone on a bus which stopped at the bus stop while the robbery was taking place.
A fire at an industrial estate in Corby this morning may have been started deliberately, police have said.
Officers are investigating the blaze which needed more than 30 firefighters to tackle it.
Firefighters were called to the scene at the Corby Car Centre, at Brunel Road, just after 5am today.
They managed to contain the flames but not before it had spread to surrounding buildings.
Fire authorities have issued a warning to check home smoke detectors after two fatal house fires at the weekend.
46-year-old Craig Robertson died in the fire at his home on Brixham Walk in Corby on Saturday. A man and a woman escaped through an upstairs window.
Fire crews say they found smoke detectors inside but they weren't working.
In Hertfordshire, the Fire Service has confirmed that one person was killed in a fire at Hole's Farm Cottages near Hitchin on Sunday morning.
Click below to watch a report by ITV News Anglia's Olivia Kinsley
Corby Town Football Club has paid tribute to one of the club's fans who died in a house fire at the weekend.
Craig Robertson died after a chip pan caught fire at a house in Brixham walk in Corby on Saturday. It took just a few minutes for smoke and flames to spread through the house.
Our thoughts go out to the family & friends of CTFC fan Craig Robertson who sadly died in a house fire yesterday. http://t.co/KdmnyXSdxm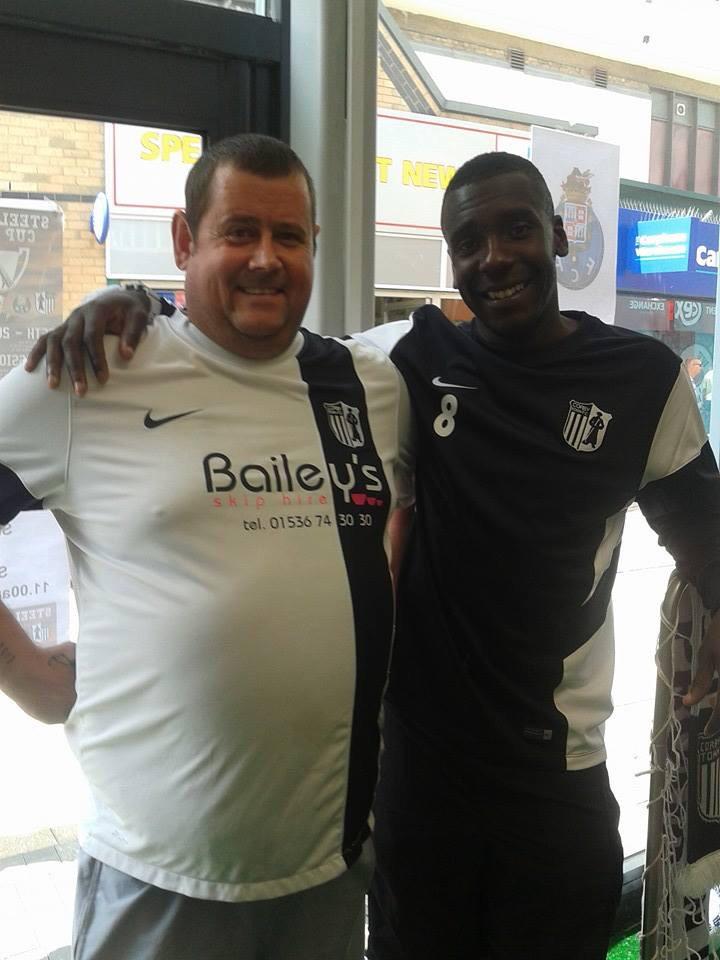 Advertisement
Flowers have been left outside a house in Corby where a chip pan is being blamed for a fire which killed a 46-year-old man.
Read the full story ›
A man has died following a major house fire in Northamptonshire in which two other people escaped via a first floor window.
Emergency services were called to the property in Brixham Walk in Corby at 7.55pm on Saturday, October 17.
A 24-year-old man and a 24-year-old woman managed to escape from the property via an upstairs window, but firefighters discovered the 46-year-old victim within the living room area.
Subsequent investigations have confirmed the cause of the fire was a chip pan on the stove in the kitchen.
Smoke alarms were found in a bag inside the property, with no batteries in them.
"Our thoughts are with the family and the local community at this tragic time. Police and fire crews will be working within the local community...providing safety advice, including the importance of having smoke detectors, along with reassurance to local residents."
– Det Chief Inspector Phil Mills,of Northamptonshire Police
In an unusually emotional appeal, a senior member of Northamptonshire's Police force has urged the mother of an abandoned baby to come forward.
The baby, who is thought to be between just 3 and 6 weeks old had been found in a box outside of a house in Corby on Monday morning.
Detective Superintendent Steve Lingley addressed the media, as he said, "As a parent my plea to you as another parent is to come forward and let us help you."
Click below to see a full report from Claire McGlasson who was at the press conference.
A senior Northamptonshire police officer has made a personal plea to the mother of a new born baby to contact police.
Read the full story ›
Load more updates