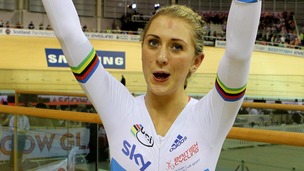 Hertfordshire cyclist triumphs in Glasgow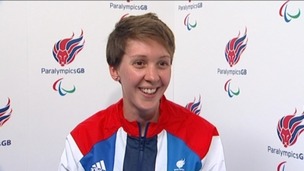 Essex cyclist pleased with her games debut in London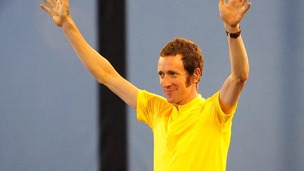 Suffolk and Norfolk are hosting the prestigious opening stage of the Tour of Britain next month.
Live updates
Cyclists light up to avoid a fine
More than 100 cyclists have bought lights after being caught in the first two weeks of a police crackdown in Cambridge.
Anglia Sport
Wiggins to boost region's economy
The East is looking forward to the economic benefits of Olympic gold medallist and winner of the Tour de France Bradley Wiggins competing in next month's Tour of Britain.
Advertisement
2012 Olympics
Trott launches cycling's London Marathon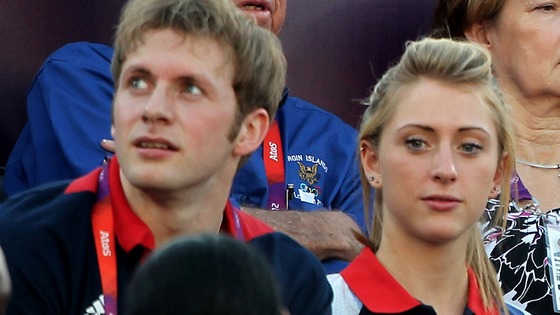 Hertfordshire's Olympic champion cyclist Laura Trott has helped to launch the cycling equivalent of the London Marathon alongside London Mayor Boris Johnson.
The double gold medal winner has helped launch an annual cycling event weekend for London which will include a 100-mile "Marathon" bike ride.
The Ride London event will be held for the first time next year.
"This will be a great way of getting people involved with cycling," said Trott, who took gold in the cycling team pursuit and omnium.
Trott has "owned up" to dating fellow double Olympic gold medal winning cyclist Jason Kenny, 24.
Mr Johnson, announcing the new cycling event in Westminster, joked that Trott and Kenny, adding their medals together, were 16th in the world Olympic medal table.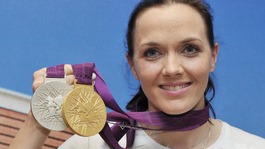 Victoria Pendleton says she has achieved more than she ever thought possible and was delighted to won the most difficult gold of her life.
Read the full story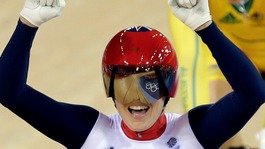 But the Gold medal winners have also inspired a whole new generation of cyclists who want to follow the Team GB riders into the sport
Read the full story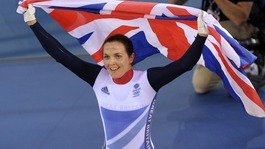 Bedfordshire cyclist Victoria Pendleton made up for yesterday's Olympic heartache with a stunning win in the Keirin final.
Read the full story
Advertisement
2012 Olympics
Pendleton will fight on say fans
Lauren Carter was in Victoria Pendleton's home town of Stotfold in Bedfordshire to gauge reaction to the cycling star's relegation from the team sprint Olympic cycling race.
2012 Olympics
Disappointment for Pendleton on track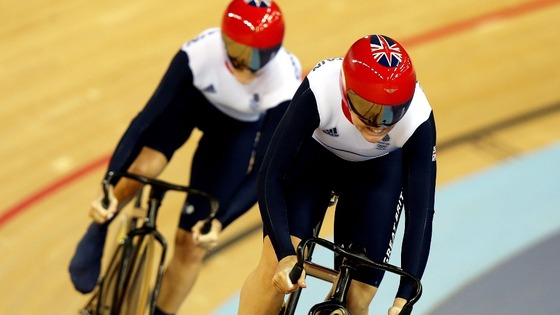 Great Britain's Jess Varnish and Victoria Pendleton missed out on a ride-off for Olympic gold after being relegated by officials for a takeover infringement.
Varnish and Pendleton had set a world record in the two-woman, two-lap event in qualifying, seeing the mark broken moments later by China.
The Britons set the second fastest time in the first round and were due to advance to the final against China, who set another world record, but officials ruled against them.
Pendleton was set to resume competition in the keirin tomorrow, but for Varnish the Games are over.
It meant Germany were promoted to the final against China, with Australia and Holland to contest bronze.
2012 Olympics
Pendleton relegated from team sprint
Britain's Victoria Pendleton and Jess Varnish have been relegated in the women's team sprint and will not contest a medal ride, officials have confirmed.
2012 Olympics
Gearing up for Pendleton's gold bid
by Lauren Carter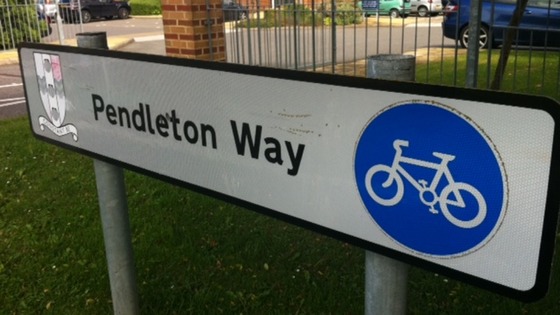 We're in Stotfold, Bedfordshire, the home town of Victoria Pendleton as she prepares for the team sprint in the velodrome. There's no doubt who the residents will be supporting later today!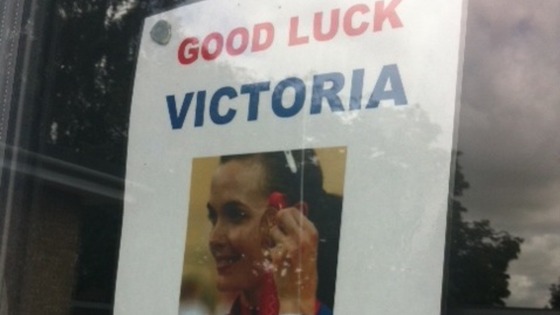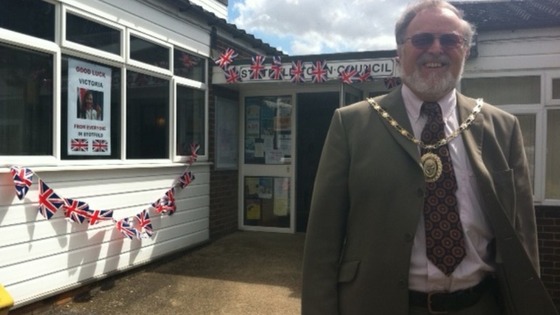 "We are enormously proud of Victoria Pendleton's achievements in what she has done and what we hope she'll do in this Olympiad." Mayor of Stotfold Brian Collier
Load more updates
Back to top