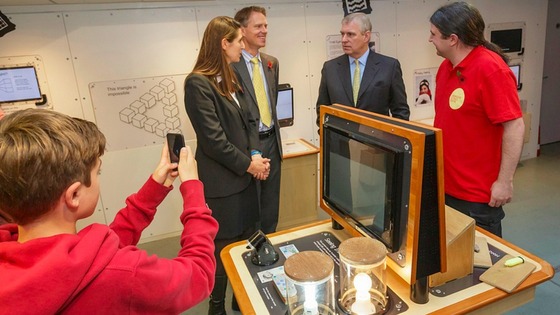 The Duke of York has become patron of the Cambridge Science Centre.
The announcement follows his visit to the site in October last year.
David Cleevely said: " Having the Duke of York as Patron of the Cambridge Science Centre really helps to demonstrate the importance of the work we are doing.
"We've had a stunningly successful first year of operation, and we are looking forward to growing the charity to accommodate pop-up centres throughout East Anglia and beyond.
"His Royal Highness's patronage will help us open doors we need to help us fund and steer the Science Centre through its next stage of development."