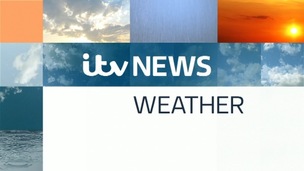 A sunny end to the day. Staying dry overnight with clear breaks. Sunny spells tomorrow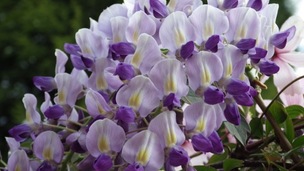 The cloud will build from the west this afternoon. Still, some sunny spells developing. Feeling pleasantly warm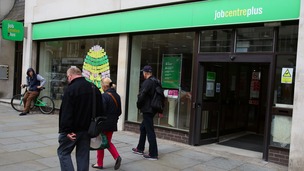 Unemployment in the region has decreased by 2,000, as the number of people in work nationally reaches its highest level since records began.
Live updates
First World War Centenary: ITV Anglia schools project
Earlier this year, ITV News Anglia launched its First World War Centenary School Report and asked children from across the region to tell us a Great War story from their area.
The last in our series has been made by year eight pupils at Ashton Middle School in Dunstable.
Pupils there have been looking at the stories of their school's former pupils who fought in the Great War, the sacrifices made, and what Armistice Day means to them.
Advertisement
Anglia Weather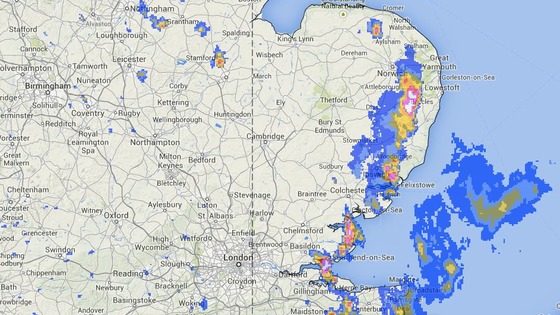 Thunderstorms have started to break out over eastern parts of Norfolk, Suffolk and Essex.
The Met Office has a yellow weather alert in force warning of torrential thundery downpours in places with the risk of surface water flooding. There's also the possibility of hail and strong gusts of wind.
Email your pictures to angliaweather@itv.com
Anglia Weather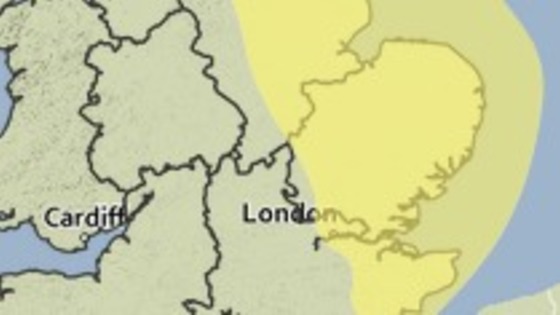 There is a Met Office yellow weather warning in force for further heavy rain and thunderstorms across the Anglia region on Sunday.
The warning says: "Further heavy, thundery showers are likely to develop in some eastern parts of the UK today. Although many places within the warning area will stay dry, where storms do occur, torrential downpours are possible with lightning, hail and perhaps locally strong wind gusts. The most likely areas for local disruption are across parts of eastern and southeastern England."
The weather warning is valid until 11.55pm on Sunday 20 July 2014
"The remnants of the very warm, humid, unstable airmass are still affecting eastern and some central parts of the UK today. As a result, further thundery showers are likely to develop across these parts in response to daytime heating today. There remains some uncertainty regarding exactly where these may develop and, as often happens in this situation, some areas will stay dry."
– Met Office Chief Forecaster's Assessment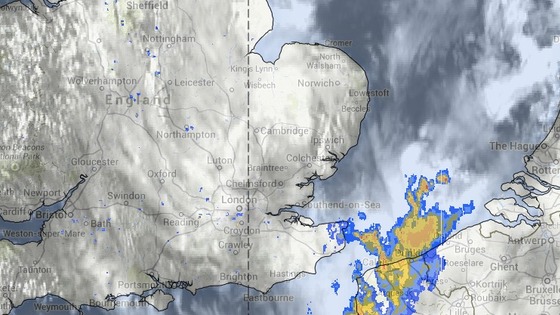 Read more: The latest Anglia Weather forecast
Anglia Weather
National
Ed Miliband will mark out a "new direction" for the Labour Party today as he tells a major party event that Tony Blair and Gordon Brown "did not do enough" to fix fundamental problems with the economy.
In a sign that he is trying to distance himself from previous Labour leaders, Mr Miliband will say: "We have moved on from New Labour. And we are not going back to old Labour."
Speaking at the National Policy Forum in Milton Keynes, Mr Miliband will argue Labour "did great things in Government to redistribute resources" but failed to tackle problems such as inequality and low rates of pay.
He will say a Labour government would instigate a programme to build "a wholly new economy, fit for the 21st century".
Advertisement
Anglia Weather
Saturday: Hot, humid and cloudy, with further heavy thunderstorms and possible longer spells of thundery rain or hail with frequent lightning and gusty winds. Perhaps brightening up at times later. Maximum temperature 30°C.
Anglia Weather
Yellow Warning of Rain for East of England covering Essex, Hertfordshire, Suffolk, Norfolk & Cambridgeshire between 9pm and 11:45pm tonight.
Anglia Weather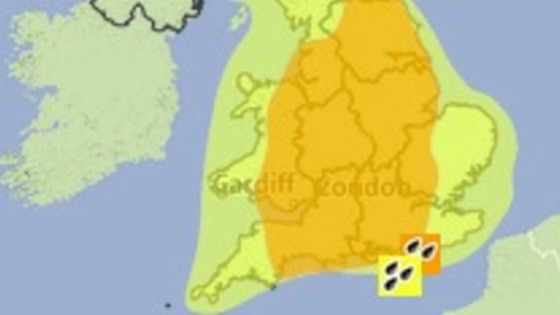 The Met Office weather warning for the predicted weekend thunderstorms has been upgraded from yellow to amber for most of England and Wales on Saturday.
Thunderstorms have already hit some parts of the Anglia region through Friday morning but more downpours are expected over the weekend.
Heatwave conditions are expected across the region today with temperatures forecast to rise to 32°C (90°F)
"Several areas of heavy, thundery showers will develop over England and Wales from Friday night before moving northwards during Saturday. Not everywhere within the warning area will see thunderstorms, and indeed some spells of warm sunshine are expected at times, but where thunderstorms do form, some torrential downpours are likely with frequent lightning, large hail and locally strong gusts. Significant flooding is possible where these do occur from surface water as well as from small, fast-responding watercourses."
– MET OFFICE
Load more updates
Back to top