Heavy showers and thunderstorms have developed over the East of England as England sees its warmest day of the year so far.
As temperatures rose, large cumulonimbus storm clouds developed, resulting in heavy downpours, thunder, lightning and hail. The showers are now moving north towards Cambridgeshire, Northamptonshire and Norfolk.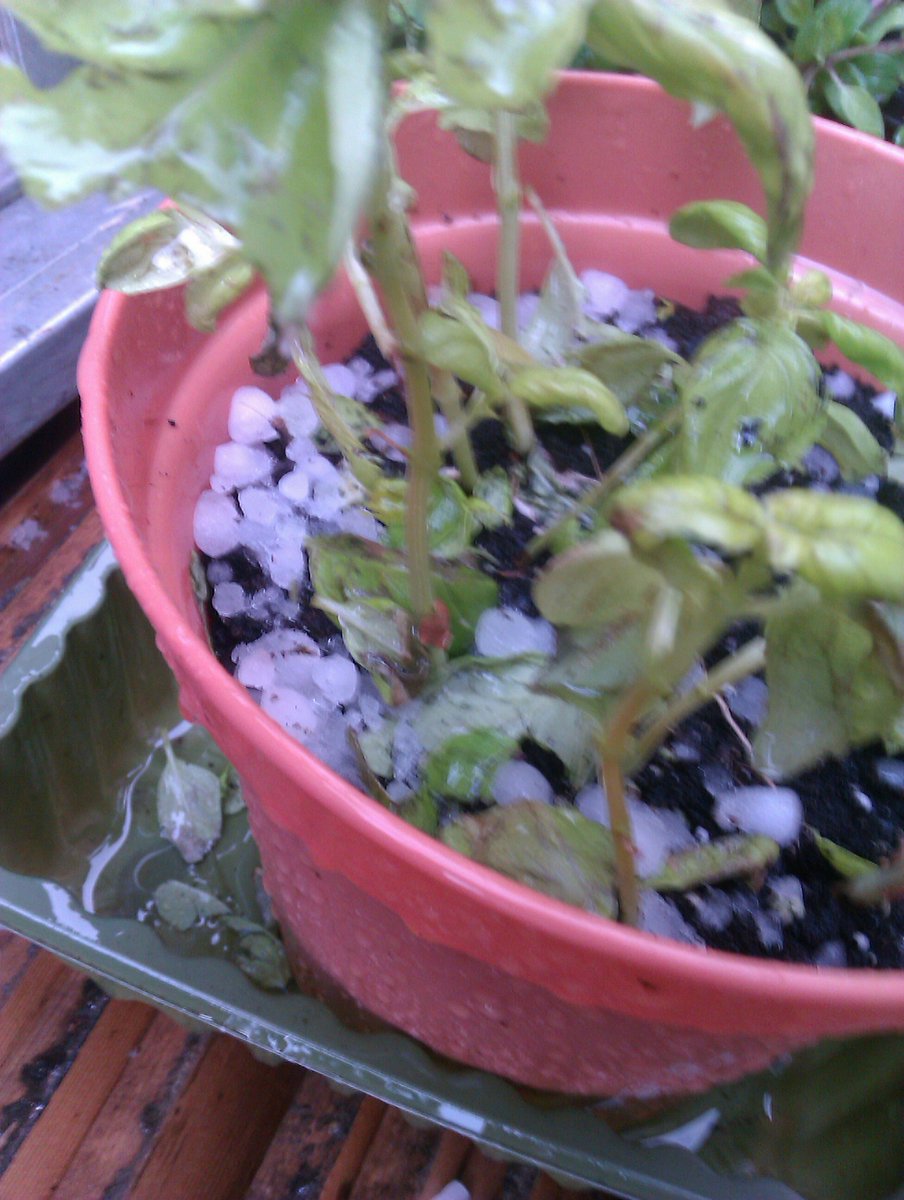 It has been a dull and wet start to April in the Anglia region although temperatures are near normal for the time of year.
Read the full story ›
Advertisement
A viewer captured last night's storms on camera over Suffolk.
You can see a spectacular lightning flash and hear thunder on this little piece of footage tweeted from the East Suffolk Weather account.
Still seeing plenty of ⚡⚡ flashes out towards the coast
The Met Office has issued a yellow weather warning for the risk of strong winds in the Anglia region on Easter Saturday.
The warning is valid from 11am on Saturday 26 March until 9pm
The Met Office is warning that there is a possibility of localised travel disruption.
A swathe of strong winds, accompanied by a band of heavy rain will move east across England and Wales during Saturday afternoon and early evening.
This is expected to bring gusts of 40-50 mph to inland areas, perhaps 60 mph across exposed coasts and hills, as well as on the passage of the cold front, when heavy rain could also produce some very localised surface water flooding.
The Met Office says: "Please be aware of the possibility of localised low levels of disruption to Easter travel plans and other holiday activities."
"An active frontal zone is expected to move east across the country through Saturday, accompanied by strong, gusty winds and one or two spells of heavy rain.

"Whilst expected wind gusts will not be unusual for March, the fact that it is Easter may lead to a few extra problems.

"Winds should ease markedly as the front clears through, particularly in the south."
– Met Office Chief Forecaster's assessment
This is an update to the warning issued on Friday, delaying both start and end times.
It has been the wettest and coldest start to March for many years with more rain in the first 12 days than expected in a whole month.
Read the full story ›
A stunning timelapse video of the fog clearing across Norfolk shows the "magic of solar radiation", according to weatherman Chris Bell.
Read the full story ›
Advertisement
The Environment Agency is warning of the risk of flooding in parts of the Anglia region following heavy rain.
Read the full story ›
A Met Office yellow weather warning is in force for heavy rain and in the risk of flooding in parts of the Anglia region on Wednesday.
The warning is valid until 3pm and covers Milton Keynes, Northamptonshire and parts of Cambridgeshire, Bedfordshire and Hertfordshire.
The Met Office says persistent rain, heavy at times, is expected from the early hours of Wednesday, continuing during the morning before slowly easing in the afternoon.
Accompanied by windy conditions, this rain is likely to produce some flooding and difficult driving conditions.
"A depression developing west of Britain during Tuesday afternoon is expected to reach southwestern UK late on Tuesday evening or very early Wednesday and then continue slowly eastwards into southern England before turning south and gradually moving away into France later on Wednesday.

"The associated frontal system is expected to be an active feature associated with some heavy rain and hill snow, whilst the highest winds are expected in the southwestern quadrant of this depression.

"Widespread rainfall accumulations of 20 to 30 mm are expected, and very locally 50 to 60 mm could fall."
– Met Office Chief Forecaster's assessment
Spectacular displays of the Aurora Borealis, otherwise known as the Northern Lights.
Read the full story ›
The Met Office has issued a yellow warning for snow and ice for the East of England.
The warning covers Cambridgeshire, Essex, Norfolk and Suffolk from 7pm tonight until tomorrow morning.
There also a warning of ice covering the same period for Bedford, Cambridgeshire, Central Bedfordshire, Essex, Hertfordshire, Luton, Peterborough, Southend-on-Sea and Thurrock.
You can find more details on the Met Office website by clicking here.
Load more updates