Southend goalkeeper Dan Bentley says penalties are a psychological battle but they deserved to win them after their gripping play-off final victory against Wycombe at Wembley...
The Shrimpers took it to the dreaded penalty shoot-out after it finished 1-1 in extra time. It's the first time in five years they've played in League One.
After the match he spoke to our sports correspondent Donovan Blake...
A man who fell from a boat on the River Colne near Colchester has been rescued by volunteer lifeboat crews.
The 45-year-old, from Rowhedge, near Colchester, fell into the water close to the village's Anchor pub in the early hours on Saturday 23 May. He got stuck in the mud as the tide was coming in.
Clacton RNLI's Atlantic 85 inshore lifeboat was called to the scene at about 12.35am after Thames Coastguard received reports that the man was in the river.
As the crew made its way to the scene, Mersea Coastguard reported it had spotted the 10ft boat, but that no-one was on board.
Essex Police, Mersea Coastguard and Essex County Fire and Rescue Service searched for the man, who was spotted in the mud on the opposite side of the river.
Click below to watch a video of the rescue by Clacton RNLI:
"With the tide on the flood and the water already up to the man's legs, time was of the essence...

"We arrived minutes later and were guided by torchlight to the man.

"Fortunately we managed to pluck him from the mud and into the boat.

"While en route to the pontoons at Rowhedge, the crew started to warm the casualty up as he was showing signs of being hypothermic.

"Once alongside the pontoon, he was walked up to the ambulance crew who took him to hospital for further treatment.

"This was a fantastic team effort by everyone involved, including the coastguard, police and fire service.

"Thanks to everyone's hard work, a life has been saved."
– Clacton RNLI crewman Joff Strutt.
Advertisement
Police are investigating an aggravated burglary in Colchester, Essex.
A man knocked on a door in Almond Way sometime between 3.30pm and 3.45pm on Saturday 16 May and threatened the 51-year-old occupant with a knife.
He forced his way into the property and stole a mobile phone and £60 cash before leaving.
Police have described the suspect as a white man, about 6ft 4ins tall and of strong build. He had short black hair, a moustache, and wore a black leather jacket and blue jeans.
Anyone who saw the man in the area at the time is asked to call Dc Danielle Markoutsis at Colchester CID on 101.
Alternatively, contact Crimestoppers anonymously on 0800 555111 or www.crimestoppers-uk.org
The Anglia region looks likely to enjoy a drier and sunnier spring than normal in 2015 although temperatures are near normal.
Read the full story ›
Southend are preparing to play in their biggest game this season- facing Wycombe Wanderers in the League Two Play-off Finals.
After just missing out on automatic promotion on the final day of the season, the Shrimpers have a second chance at glory when they face Wycombe.
The club are hoping that around 30,000 fans will travel down from Essex for the game.
Kick off is at 5.30pm.
Advertisement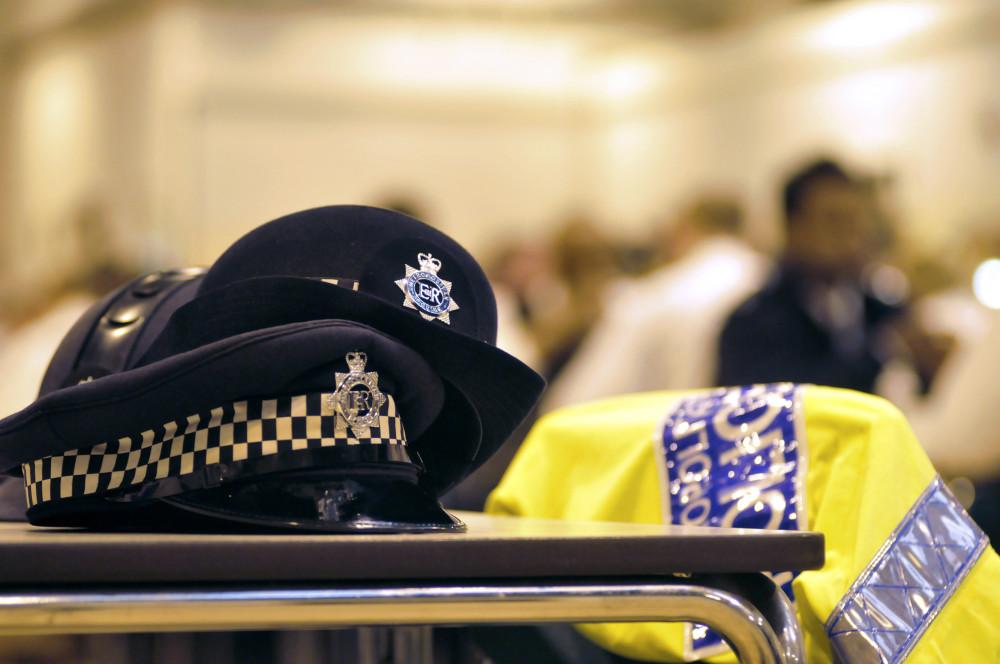 Essex Police have dismissed two officers for gross misconduct.
The officers, who were based at Braintree, were dismissed following a four-day hearing before a panel chaired by Assistant Chief Constable Maurice Mason. They were found to have breached standards of behaviour in relation to honesty and integrity, discreditable conduct and duties and responsibilities.
Both officers were found to have failed in their duties when they attended a domestic abuse incident in August 2014.
The panel accepted that both officers had failed to fully investigate an allegation of assault and subsequently, false information was recorded on the matter.
One of the officers was found to have been in breach of standards for failing to apply for a business interest when he bought and sold a number of car parts using an on-line auction site. The panel also agreed that he had abused his position by using information obtained while on duty to buy a vehicle and sell it at an apparent profit and then recorded false information on the vehicle registration document.
Both officers were dismissed without notice when the panel announced their decisions on Thursday May 21.
ACC Mason said:
Essex Police has strived for a number of years to improve our service to victims of domestic abuse and it will not tolerate officers who fail to meet the standard of service to vulnerable victims. The panel found that both officers failed to investigate an allegation of domestic abuse therefore letting down a vulnerable victim. Consequently the panel was in agreement that both officers were to be dismissed without notice."
– ACC Mason
Police have released fresh CCTV images of missing Hertford man Brian Bryne.
The 58-year-old was last seen at his home address on May 7.
He was captured on CCTV filling up his Vauxhall Combo van at the Tesco petrol station in Oldings Corner, Hatfield, at around 7am that day.
His van was later located in Crownfield in Nazeing, Essex, on Wednesday, May 13 following a call from a member of the public, however Brian has still not been found.
Following the discovery of his van, an extensive search of the Lea Valley Park area has been carried out over the past week, involving around 50 officers and 150 volunteers from across the country.
Load more updates