Essex police has launched a campaign to cut the number of time-wasting calls they receive on the 999 service. They get 400 every month.
Read the full story ›
Cavendish in Suffolk and Writtle in Essex were the hottest places in the UK on Sunday as the temperatures climbed to 27.6°C (81.7°F).
It made it the hottest day of the year so far in the Anglia region and it is set to get hotter over the next few days with temperatures possibly peaking at 34°C (93°F) or higher.
The highest temperature in the UK so far this year was 27.8°C recorded at Porthmadog in Wales on 5 June.
It will get hotter over the next few days. On Monday, the temperature had reached 26.6°C by 10.30 am at Marham in west Norfolk.
Maximum temperatures in the Anglia region on Sunday 17 July 2016
27.6°C in Writtle, Essex
27.6°C in Cavendish, Suffolk
27.4°C in Cambridge
27.3°C in Monks Wood near Sawtry, Cambridgeshire
27.0°C in Santon Downham, Suffolk
26.8°C in Tibenham, Norfolk
26.7°C in Bedford
26.5°C in Harpenden, Hertfordshire
25.9°C in Norwich
23.1°C in Cromer, Norfolk
Advertisement
An Essex peer is due to stand trial over a false parliamentary expenses claim.
Lord Hanningfield, who will appear under his real name Paul White, is charged with false accounting of £3,300 in July 2013.
The trial at Southwark Crown Court is due to last two weeks.
A woman has been seriously assaulted at Harlow in Essex by two men who tried to steal her handbag.
The woman, in her forties, was walking in the Broadfield area just before midnight when she was approached by the men.
They attempted to steal her handbag before assaulting her in a garage area nearby.
The suspects were described as white and aged in their 30s.
This happened in a residential area near a pub and there would have been people in the area at the time.

I am appealing to anyone who may have seen anything suspicious or who noticed two men hanging around the area before or after the time of the assault to contact us.

I am particularly keen to trace a man who saw the victim with the two men and spoke to them, but was told by the suspects that they knew her.
– Det Insp Bonnie Moore
Detectives in Essex are appealing for witnesses to a robbery in which an elderly man's life savings and his late wife's jewellery were stolen.
Four men claiming to be police officers banged on the 84-year-old victim's door in The Fryth, Basildon at about 9.45pm on Thursday July 14.
When he opened the door, they forced their way inside, pushing him backwards.
They stole a four figure sum of cash and a black and grey makeup bag containing jewellery.
The victim was left very shaken but unhurt.
All four suspects were wearing balaclavas, grey tracksuit bottoms, grey gloves and black jackets. One was described as being very tall.
Detectives would like to speak to witnesses or anyone who saw any suspicious activity or vehicles in the area at the time of the incident.
The Chief Executive of Colchester Hospital Nick Hulme admits it will take time for the trust to get back on track.
A CQC report published today criticised the level of patient care and highlighted a culture of bullying on some wards.
The hospital has been in special measures for two years now, and Mr Hulme says patience is required.
"We need to work differently with the CQC and with our partners," he told ITV News Anglia.
"That way we can assure the public and patients that they can feel confident when they come to Colchester Hospital going forward."
Advertisement
The CQC have confirmed that Colchester Hospital will now be run by those in charge at Ipswich Hospital.
The trust was criticised again in another report published today.
Ipswich Chief Executive Nick Hulme has been overseeing both hospitals since May.
Colchester has been in special measure for two years, but the QCQ says a different approach is needed to turn its fortunes around.
The trust has been in special measures for more than two years and, based on the lack of improvement, I have been unable to recommend a further extension to special measures.

However, a partnership agreement with Ipswich Hospital NHS Trust has now been established. The chairman and chief executive of Ipswich are now overseeing Colchester Hospital University NHS Foundation Trust.

We are optimistic about what will be achieved at the trust through this partnership, based on the strength of leadership that we have previously assessed at Ipswich.

Our inspectors are in regular contact with both the leadership at Ipswich and Colchester and we continue to monitor this situation very closely.
– PROFESSOR SIR MIKE RICHARDS, CQC'S CHIEF INSPECTOR OF HOSPITALS
Flags are flying at half mast outside the Civic Centre in Harlow this morning out of respect for those who lost their lives when a lorry driver ploughed into crowds celebrating France's national Bastille Day in Nice last night.
84 people were killed in the attack, while another 18 are critically injured in hospital.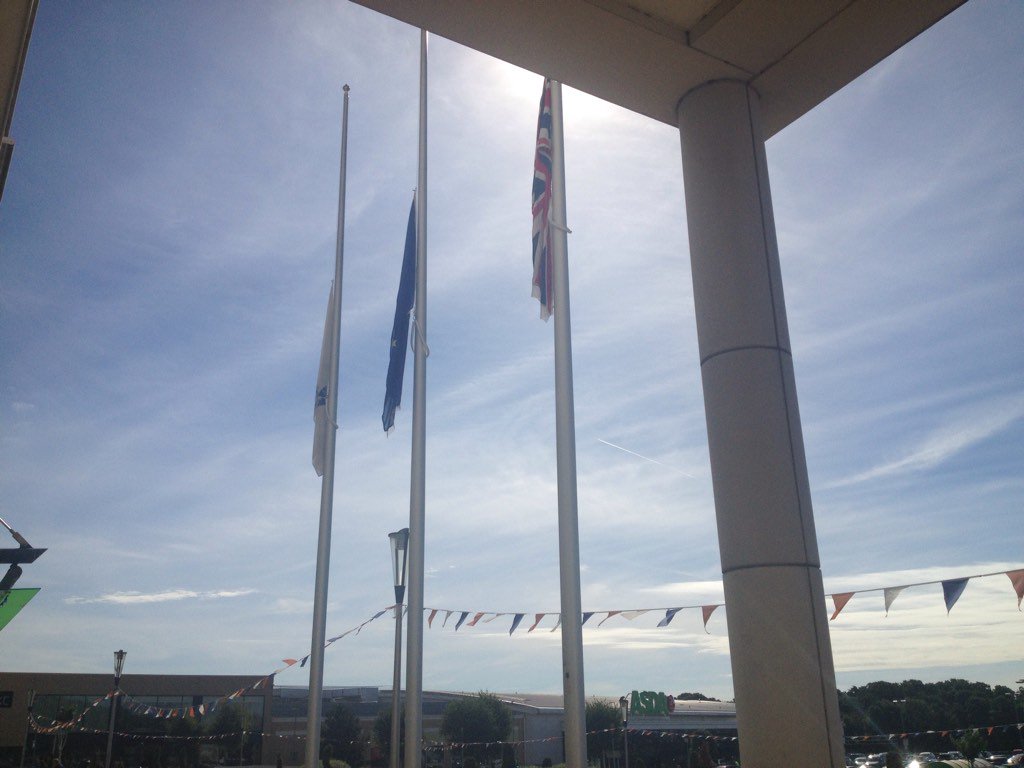 New Foreign Secretary Boris Johnson has confirmed one UK national was among those hurt.
Cambridgeshire Police have also paid their respects, tweeting that their "thoughts go out to families and friends affected by the tragic events in Nice."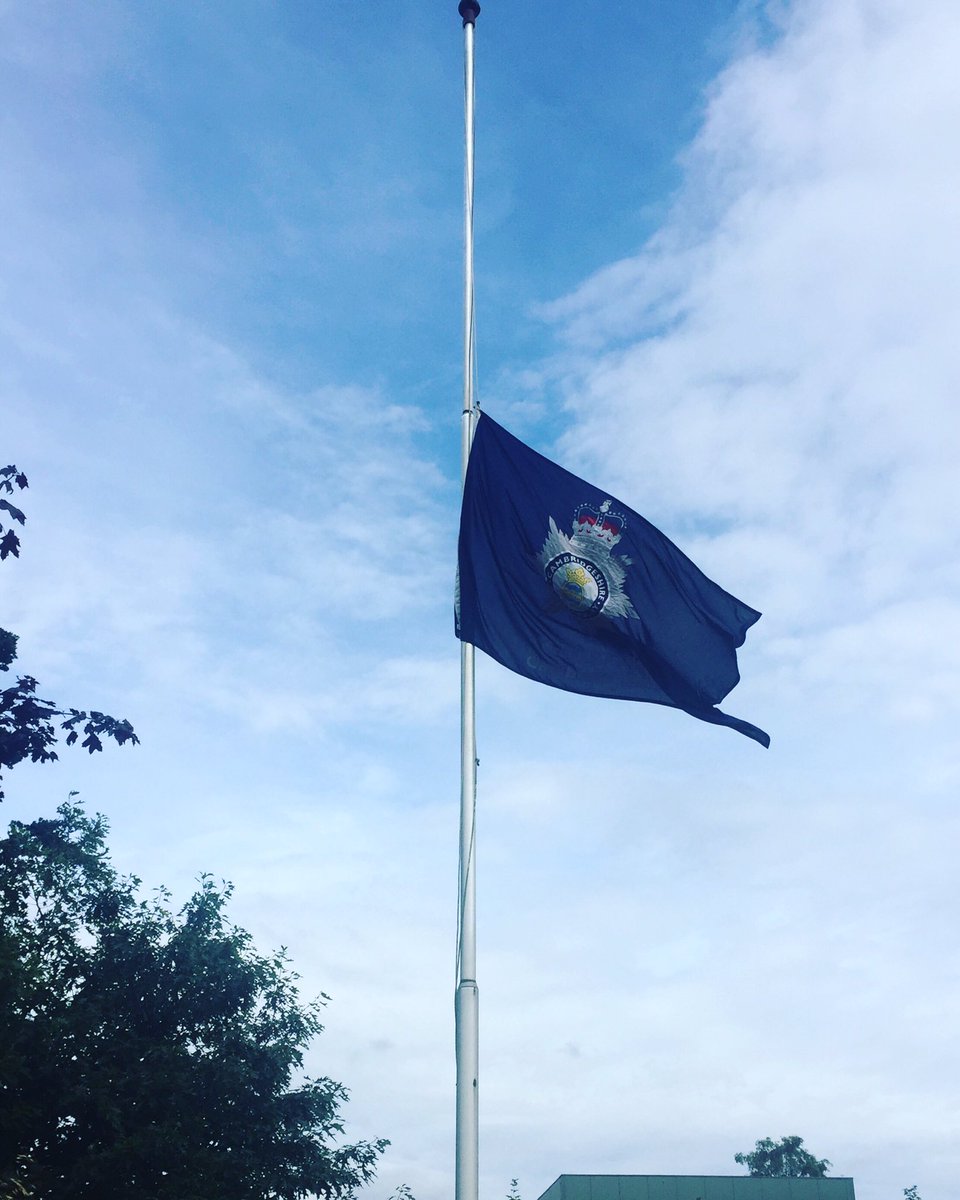 Colchester Hospital has been heavily criticised by the CQC again following another inspection.
Read the full story ›
Video report by ITV News Anglia's Chloe Keedy
A high-tech corridor stretching from London through Stansted and on to Cambridge could generate nearly 400,000 jobs - if this region is given the power to develop it.
A new report published today says the area could be a prime location for technology and life sciences firms in the UK.
Load more updates