Measures to protect a stretch of Suffolk coastline from flooding will cost between £17m and £55m.
Read the full story ›
Parts of the Anglia region have seen nearly a month's worth of rain in just a few hours during intense thunderstorms overnight.
Read the full story ›
Advertisement
Dozens of homes have been ruined after water levels rose following heavy rain across the region.
Areas of Cambridgeshire and Northamptonshire were most heavily affected and with 18 flood warnings still in place tonight - the EnvironmentAgency is warning there could be more to come.
Sarah Cooper reports.
ITV Anglia cameras have been out in the patch today taking video of the high water levels throughout the region.
Here are some shots they captured at Billing Aquadrome in Northamptonshire (which had to be evacuated due to high water levels) and Alconbury in Cambridgeshire.
Floodwaters are causing problems in north Buckinghamshire as Thames Valley Police say they had to rescue someone stuck in Newport Pagnell.
Some rural roads still flooded with no sign of lowering. 1 rescue today in Newport, please don't take risks! https://t.co/vbtd6bGVtl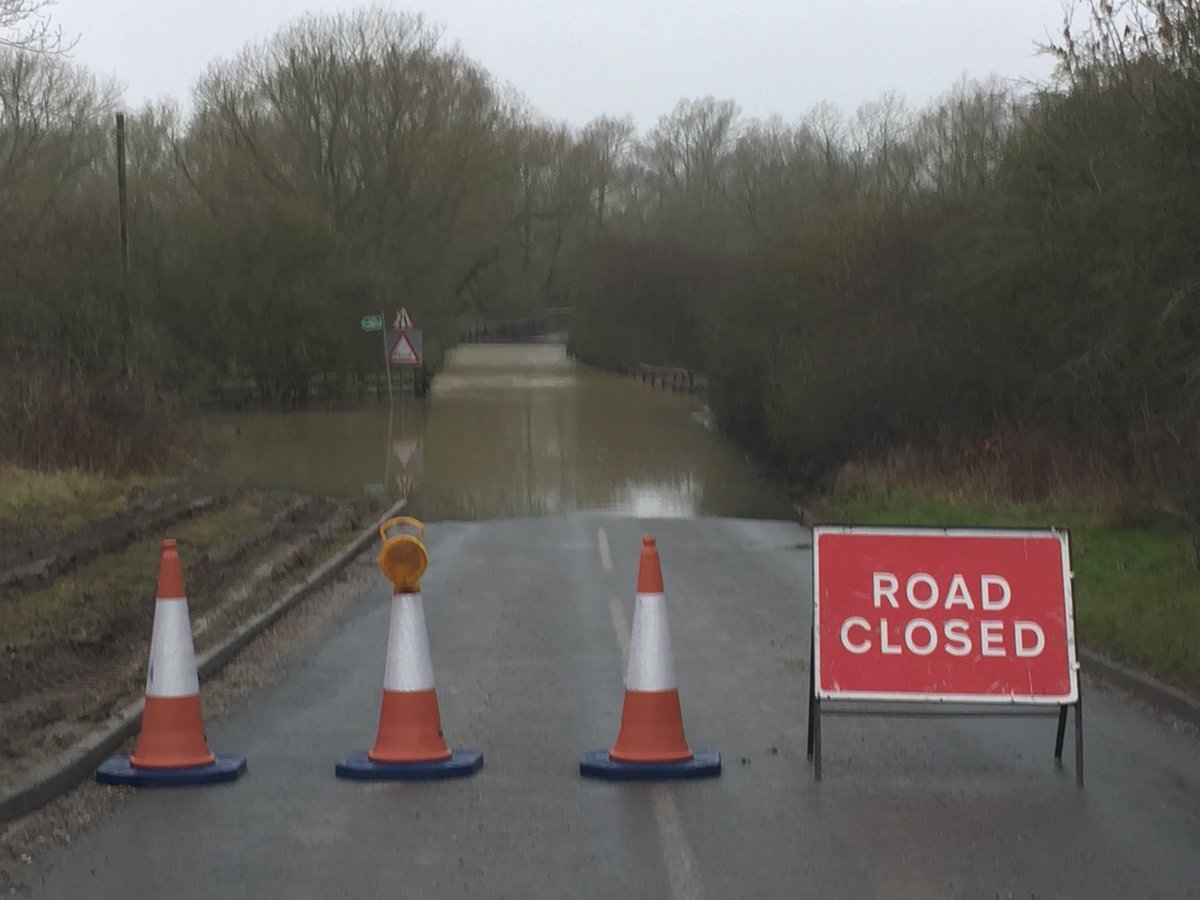 Heavy rains yesterday and overnight brought flooding to parts of the region.
Cambridgeshire Fire and Rescue tweeted pictures of their rescue work in Alconbury from the last 24 hours.
Advertisement
Car owners parked at Market Harborough Train Station were caught short this afternoon after their vehicles became submerged in high water levels.
It came after the Environment Agency issued flood warnings in the wake of heavy rains across West Anglia and the East Midlands.
The Environment Agency says 'surface water' is to blame for floods in Northamptonshire this afternoon, as train delays are reported and floodwater breaches homes.
They are reassuring the public that no rivers have burst their banks and that the flooding should subside fairly quickly, although more rain is predicted for the afternoon.
Flooding on railway lines has meant delays of up to one hour on London Midland and Virgin trains between Milton Keynes and Rugby.
Heavy rains have brought flooding to parts of Northamptonshire as the Environment Agency warn immediate action is necessary.
The areas most severely affected are currently around the Northampton Washland at the Cogenhoe Mill Caravan Site and Clipston.
Load more updates