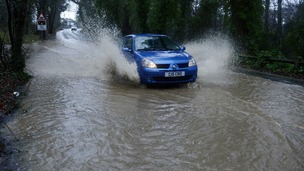 More heavy rainfall could result in flooding in Northamptonshire over the Christmas and New Year period.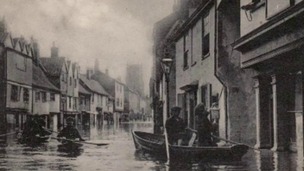 This weekend marks the hundredth anniversary of major flooding in our region that resulted in several deaths.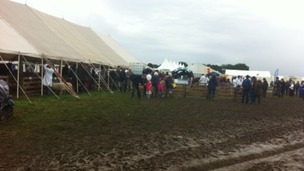 Heavy overnight rain has caused problems for drivers and event organisers. Four Flood Warnings have been issued in the East.
Live updates
Floods clear-up but with the threat of more rain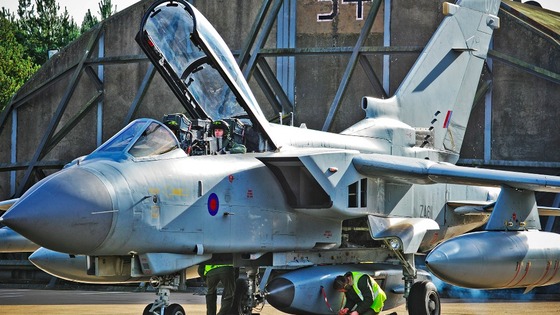 An RAF reconnaissance aircraft from Norfolk has captured aerial images of the floods in the Thames Valley.
The deployment of the Tornado GR4 from RAF Marham has produced detailed imagery which it is hoped will assist the planning and co-ordination of relief efforts.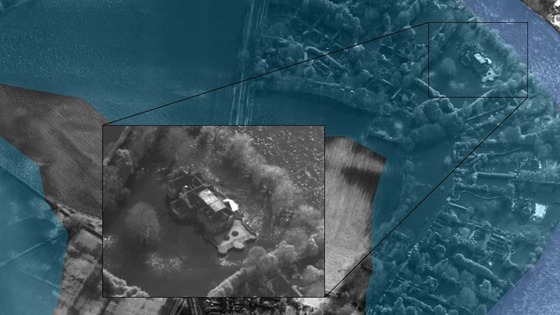 The aircraft, operated by 31 Squadron, is equipped with the highly versatile Raptor - Reconnaissance Air Pod for Tornado - which enables it to gather sophisticated, high-resolution imagery.
The imagery, now being processed and evaluated by analysts at Marham, will be passed to civilian authorities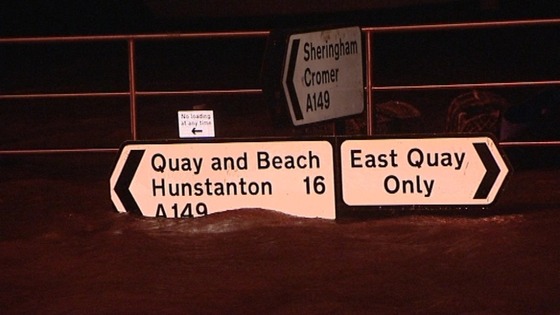 Authorities in the region, struggling to foot the bill to repair damage brought about in last month's storm surge, are to meet government officials today.
They hope the meeting with Flood Recovery Minister Brandon Lewis could lead to thousands of pounds becoming available to help rebuild damaged roads and coastal defences.
Advertisement
Latest travel disruption
The A149 'Coast Road' is closed in both directions due between Old Woman's Lane (Cley Next the Sea) and The Street (Kelling) after major flooding in the Salthouse area. Buses are being diverted via the A148.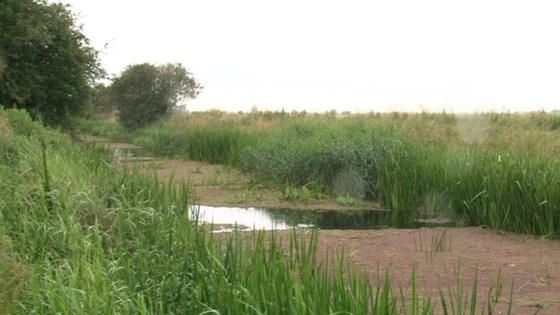 Work has started on the first stage of a £26 million flood defence scheme at Whittlesey in Cambridgeshire.
The project will strengthen the Whittlesey Washes reservoir which protects hundreds of homes near Peterborough.
The reservoir is used to store flood waters when tides are high. Work on improving the defences is expected to take four years.
Flood alerts and warnings remain in place across the East, and the Environment Agency is warning people to stay vigilant as more rain is expected.
In East Anglia there are warnings for a number of rivers, including the River Gipping in Suffolk, the River Colne in Essex and the River Nene in Northamptonshire. In Essex the fire service says it's been inundated with calls, but could only respond to those where people were in danger.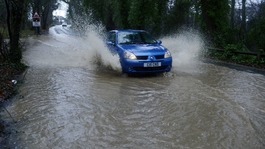 More heavy rainfall could result in flooding in Northamptonshire over the Christmas and New Year period.
Read the full story
Advertisement
Flooding hits Anglia region
The Met Office has a Yellow Weather Warning in force as winds gust in excess of 60 mph in the Anglia region bringing down trees and blocking roads. The weather conditions are adding to the flooding problems which have built up over the past few days.
The Environment Agency has 23 Flood Warnings in force along with 35 Flood Alerts.
The wind is expected to die down later on Sunday but the rain will return on Sunday night.
These are the highest wind gusts recorded so far in the Anglia region:
61 mph at Weybourne, Norfolk
57 mph at Wattisham, Suffolk
54 mph at Andrewsfield, Essex
52 mph at Holbeach, Lincolnshire
50 mph at Marham and Norwich, Norfolk
The Met Office has issued a Yellow Weather Warning for the East of England and the East Midlands for strong winds and heavy rain. Rain is falling onto already saturated ground and is likely to cause further flooding.
Winds could gust up to 60 miles per hour during the early hours of Sunday morning which is enough to cause damage or bring tree branches down.
Gale to severe gale force westerly or southwesterly winds are expected to set in suddenly across some southern parts of England overnight and into Sunday. The public should be aware of difficult driving conditions and risk of damage to trees. The worst affected areas may be in East Anglia.

Further persistent rain will spread across England and Wales on Saturday, turning heavy at times later. Given existing levels of saturation, the public should be aware of the risk of localised flooding.
– Met Office Weather Warning

The rain on Saturday night is expected to clear away northwards by early Sunday morning and the Anglia region will have a mostly dry day on Sunday before more rain arrived on Sunday night into Monday.
Flooding hits Anglia region
A flood warning has been issued by the Environment Agency for Ellington, Hamerton and the Alconburys in Cambridgeshire.
Flooding is expected for Hamerton, Upton, Alconbury, Alconbury Weston and Ellington.
The Agency says immediate action required. Property owners with individual property protection are advised to install it now.
Flooding hits Anglia region
A flood warning has been issued by the Environment Agency for East Brackley in Northamptonshire. The Agency says flooding is expected for Mill Lane, Boundary Road and Shires Road.
Load more updates
Back to top