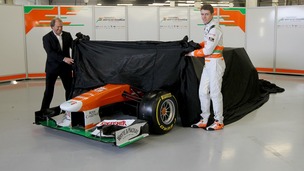 Force India take the wraps of their new car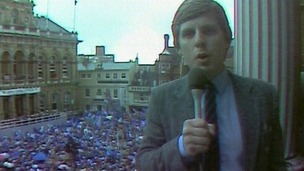 The former ITV Anglia sports reporter Steve Rider is back in the region to launch his autobiography.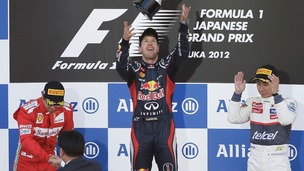 Milton Keynes' Red Bull Racing celebrate a third win in four years at Suzuka
Live updates
Mercedes at F1 tribunal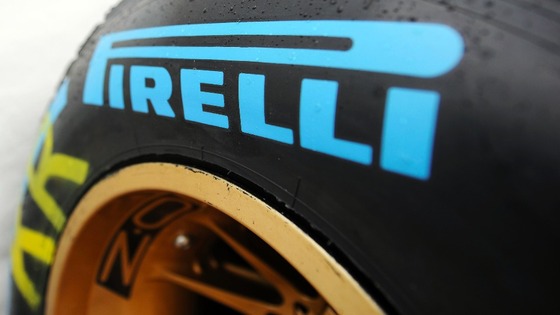 Pirelli told the FiA Tribunal hearing the Mercedes tyre test case that the FIA had no jurisdiction over the tyre supplier.
Dominique Dumas, for the tyre firm, said:
"Pirelli is only exercising the rights which have been conferred upon it by the FIA. We are unable to understand the disciplinary process. Ferrari and Red Bull Racing have confirmed that they have no grievances against Pirelli.
"The claims are unfounded because it has been recognised that Pirelli has not violated the international sporting code.
"Pirelli has no FIA licence. It is a supplier amongst many other suppliers."
Mercedes at F1 tribunal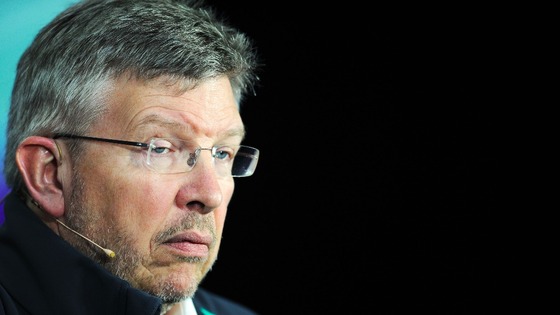 Mercedes Team Principal Ross Brawn has been giving evidence in defence of the Brackley-based F1 team.
Giving evidence Brawn called for "perspective" over the significance of the data gathered by his team during the Pirelli test.
Brawn, who previously revealed the final decision to agree to the Pirelli test was his alone, said access to telemetry data was an "inevitable consequence" of the work being done, but said Mercedes sought to keep their exposure to it "at a minimum".
He conceded the test in a 2013 car "could be perceived as an advantage", but said nothing was learned that had not already been established during the weekend of the Spanish Grand Prix.
"We didn't know what the tyres were and we didn't know what the detailed objectives were of what Pirelli were doing.
"We always work quite frankly on the principle that no information is better than bad information. So I don't see how we could have used any data that resulted from the Pirelli test."
Advertisement
Mercedes at F1 tribunal
Northamptonshire-based F1 team Mercedes have mounted a robust defence of their controversial tyre test.
The team's lawyer cited similar tests conducted by Pirelli with Lotus and Ferrari in recent years, in which the F1 teams also had access to car data.
Ferrari were initially asked to respond to an FIA request for information relating to today's hearing over the tyre test they conducted with Pirelli earlier this year but as they used a 2011 car and test driver Pedro de la Rosa they were not summoned to appear before the tribunal.
However, Paul Harris, for Mercedes, hinted at dissatisfaction at that decision by saying he did "not accept that [by] Ferrari running a 2011 car, that that car does not confirm substantially to the 2012 or 2013 regs".
He added: "The changes between 2011 and 2013 cars are minuscule."
Mercedes at F1 tribunal
Paul Harris QC, representing Mercedes, rejected the FIA's stance by insisting it was "irrefutable" that Pirelli controlled the running of the car and the driver for the duration of the test.
Pirelli did it all. They were in charge of it all and it's obvious why - it was a Pirelli test.This was not a test undertaken by Mercedes. They are critical words in the text of Article 22 - 'undertaken by'.
– Paul Harris QC

Harris said Mercedes' access to telemetry was purely to ensure the safety of the car and driver while on track, and cited similar tests conducted by Pirelli with Lotus and Ferrari in recent years, in which the F1 teams also had access to car data.
Mercedes at F1 tribunal
Brackley-based Mercedes are appearing at a tribunal over a controversial tyre test.
The team insist that they gained no benefit from the Pirelli test as the data was for the sole consumption of the tyre manufacturer.
Mark Howard QC, for the FIA, said telemetry data was transmitted back to Mercedes engineers and that they could not help but benefit.
"Running the car for three days at least informed Mercedes that they did not need to change the cars. That in itself would be valuable information.It is not beyond the bounds of possibility that some defect would have become apparent in the three days track testing, and it cannot seriously be suggested that Mercedes would not seek to remedy that defect.We would suggest that it is difficult to say Mercedes obtained no benefit from the test.
– Mark Howard QC
Mercedes at F1 tribunal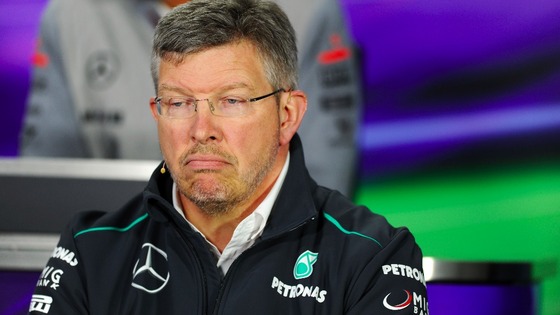 Brackley-based Mercedes are at an FIA tribunal in connection with their controversial Pirelli tyre test.
Mercedes' defence rests heavily on their assertion that they were given permission by FIA race director Charlie Whiting to use their current 2013 car at the test.
However, Mark Howard QC, speaking first on behalf of the FIA as the body's legal representative, said Whiting's consent was "irrelevant".
Howard said that Whiting was not authorised to amend Article 22 of the sporting regulations - which covers the ban on in-season testing - saying such a move could only be undertaken by the FIA's World Motor Sport Council.
Advertisement
Mercedes at F1 tribunal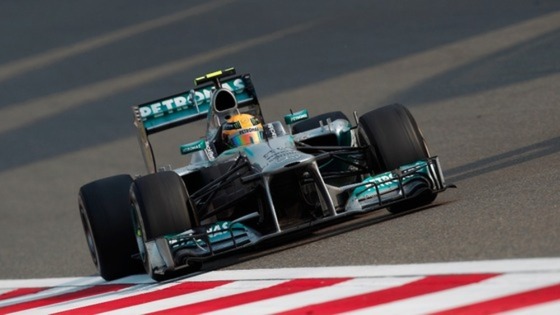 The FIA's hearing into last month's contentious Mercedes and Pirelli tyre test got under way in Paris this morning.
The Brackley-based F1 outfit are appearing at the tribunal after they appeared to contravene the FIA's ban on in-season testing by their current car and regular drivers in a three-day, 1,000-kilometre test held in conjunction with Pirelli in May.
Team principal Ross Brawn was a witness for the Mercedes delegation, with Pirelli motorsport director Paul Hembery appearing for the Italian tyre manufacturer.
Legal representatives of Ferrari, McLaren and Williams were also in attendance, as was Red Bull team principal Christian Horner.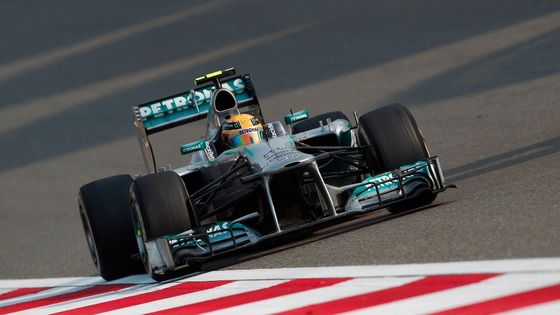 Mercedes driver Lewis Hamilton grabbed his first pole position for the Brackley-based team since joining them at the start of the year.
Hamilton head the grid for the start of tomorrow's Chinese Grand Prix at the Shanghai International Circuit.
Anglia Sport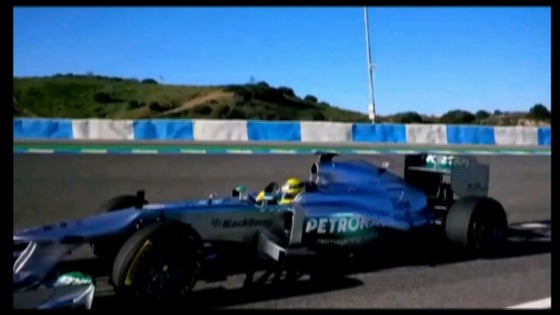 Mercedes have launched their new formula one car at Jerez in Spain. It's the last of the three fomula one teams based in our region to reveal its new car. The Mercedes will be driven by Lewis Hamilton this season after he signed from McLaren.
Mercedes, based at Brackley, in Northamptonshire, had a disappointing season last year despite scoring their first win with Nico Rosberg, who will partnering Hamilton this season.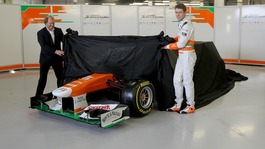 Load more updates
Back to top