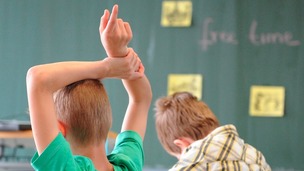 Education Secretary Michael Gove has given the go-ahead to a number of new free schools in the region.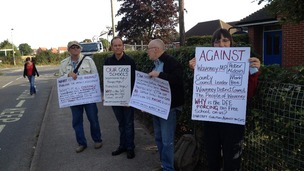 Controversial Free Schools have defied their critics and opened today in Bedford and Beccles.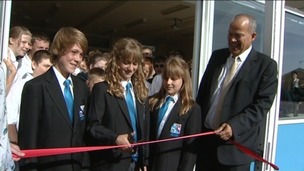 Two controversial Free Schools have opened for the first time in Suffolk and Bedfordshire
Live updates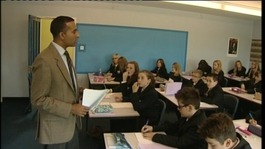 The government has approved ten new Free Schools to open in the East of England in 2013 and beyond.
Read the full story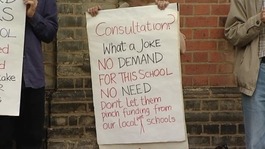 Beccles Free School only has 37 pupils signed up for its planned opening in September, leading opponents to call for it to be scrapped.
Read the full story
Advertisement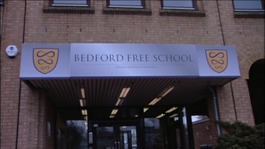 Bedford Free School's opening in September has been thrown into doubt after the council declines planning permission.
Read the full story
Free Schools Approved
The MP for Waveney, Peter Aldous, has expressed his disappointment today that the Government approved the Seckford Foundation's application to open a Free School in Beccles. He said:
"I am disappointed with the Government's decision to go ahead with the free school in Beccles. Investing in education in Waveney is essential in order to raise the standards of teaching and to help our young people reach their aspirations in life. After talking to many local people I came to the conclusion that a free school in the area was not needed and could potentially have a negative impact.

"I will now be working with all schools and colleges in the area to help ensure the outcome is the one we all want – better education for local pupils."
– Peter Aldous MP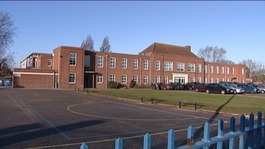 Ministers have given two controversial free schools in Suffolk the go-ahead to open this September.
Read the full story
A row has broken out over planned changes to school transport in Suffolk - hundreds could no longer get their journeys paid for.
Read the full story
Advertisement
Load more updates
Back to top