Two drug dealers supplying heroin in Great Yarmouth have been jailed for a total of almost seven years.
Read the full story ›
Great Yarmouth swimmer Jessica-Jane Applegate has picked up her second medal of the Paralympics after winning silver in the S14 200m freestyle.
The 20-year-old was visibly disappointed after the race though as she struggled to come to terms with the fact that she had lost the title she won in London four years ago to British teammate Bethany Firth.
Despite that, the silver was still a great achievement for Applegate who is still recovering from injury.
Applegate, who has Asperger syndrome, also claimed bronze in the 100 metre backstroke on Thursday.
Advertisement
Thanks everyone for the amazing support last night ❤ I'm so pleased to have made the podium after the last months  https://t.co/uCSmzYs7Nv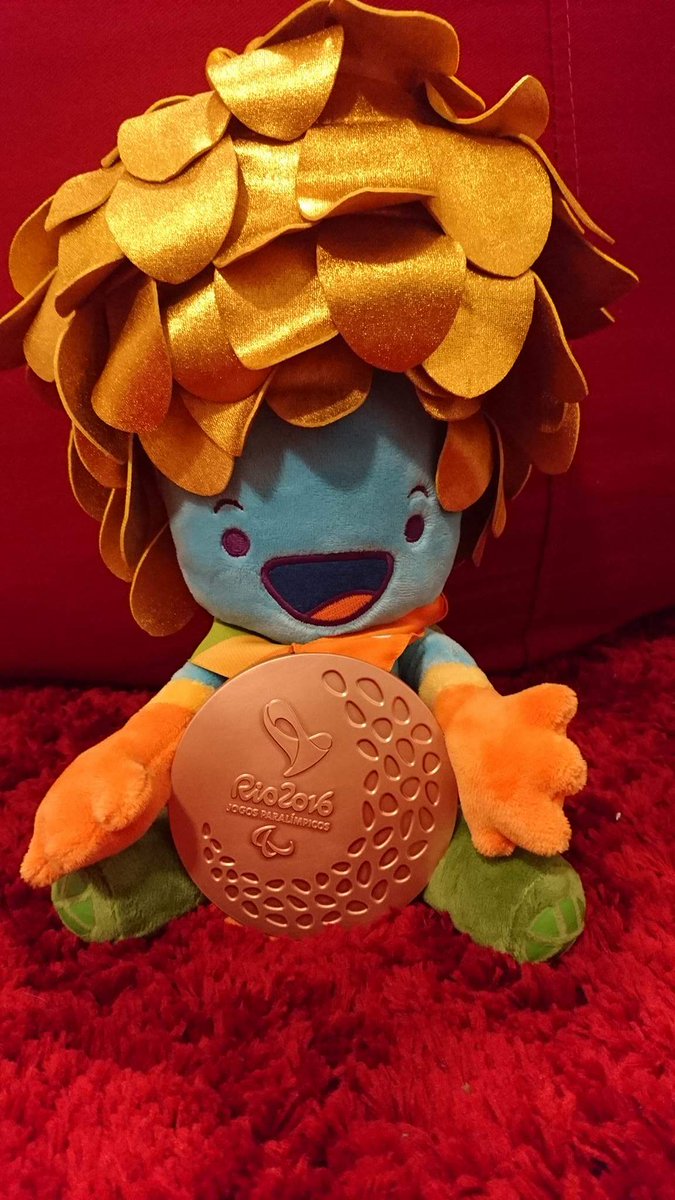 Great Yarmouth swimmer Jessica-Jane Applegate has thanked her fans for their "amazing" support after she won a bronze medal on the first day of the Paralympics.
The 20-year-old finished third in the S14 100m backstroke, with teammate Bethany Firth claiming gold.
Applegate has Asperger syndrome and next goes in the S14 200m Freestyle heats on Sunday.
Video report by ITV News Anglia's Helen Keenan
Work to demolish Great Yarmouth's indoor market is now underway. It was destroyed, along with the Regent superbowl building, in a fire earlier this month.
The blaze has left several traders out of business during their busiest time of the year.
It took 100 firefighters almost 7 hours to dampen down the fire. The demolition work is expected to take around 12 weeks to complete.
Work will begin today on the demolition of Great Yarmouth's indoor market which was destroyed by fire earlier this month.
Roads will be closed and hoardings will go up today at the start of 12 weeks of work on Regent Road.
The market and Regent Superbowl buildings were destroyed on August 5th. It took more than 100 firefighters to put out the blaze.
Seven people had to be rescued from a sinking fishing boat off Great Yarmouth.
Coastguards said the skipper of the angling boat called for help at 11.30am on Sunday 21st August.
The offshore standby vessel 'Putford Puffin' sent a boat to take six of the passengers on board, while the skipper stayed on the angling boat.
Gorleston Lifeboat helped him pump out the water before taking all seven people back to shore, and towing the stricken vessel into the harbour.
"This was a serious incident, but thanks to a well-trained and quick-thinking skipper and the correct communications and lifesaving equipment, we were able to ensure that rescue resources were quickly at the scene."
– Jolene Smith for the UK Coastguard
Advertisement
Norfolk police have arrested a man and a woman following a raid on a property in Great Yarmouth.
Armed officers were at Marine Parade shortly before 7.30pm (Friday 19th August). Police say an item believed to be a firearm was seized at the property.
Both the man and the woman have been taken to Great Yarmouth Police Investigation Centre for questioning.
Officers are not looking for anyone else in connection with the incident.
A week after a fire which destroyed Great Yarmouth's indoor market, crews say they have finished damping down the rubble.
They will now handover responsibility for the site to private contractors.
Work is due to start today to install hoardings which will improve access to Regent Road and make the derelict building safer.
Traders, many of them uninsured, have promised to rebuild Great Yarmouth's indoor market and superbowl within a year. A fire in the early hours of Friday morning ripped through the buildings, despite the efforts of more than 150 firefighters. A fundraising appeal has already raised more than £2000.
"When I look at the building I feel sick inside and I think its the same for all of them. As you'll see they're all down here collecting a few quid helping out the families. But more importantly they're down here because we're like a family. This is where they come every day. Some of these guys have been here for 30 years, this is their life. They don't know any different"
– Phil Thompson, Owner
See Kate Prout's report here
There has been a big response to an appeal to help businesses devastated by the fire in Great Yarmouth's Indoor Market.
The market and Regent Superbowl were engulfed in flames and demolition teams were brought in over the weekend to make the area safe.
A funding appeal has so far raised more than £1,800.
A section of Regent Road is still closed.
Load more updates