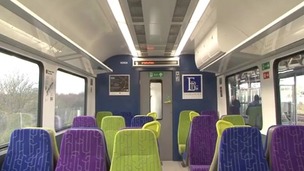 Rail passengers are 'not satisfied' with Great Anglia or First Capital Connect, a new survey by Which? has found.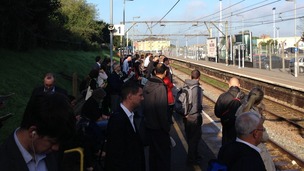 Thousands of commuters have been affected by major signalling problems this morning on the Greater Anglia line.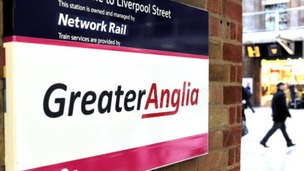 The rail operator Greater Anglia says it's been a positive first 15 months with progress in punctuality and customer satisfaction.
Live updates
Anglia Travel
There are delays of up to 10 minutes on Greater Anglia trains between Clacton and Colchester due to a signalling problem.
Trains still facing disruption
Greater Anglia has announced that no trains will run before 9am on Monday morning due to the bad weather.
The rail operator has advised passengers not to travel before then.
Winds of up to 80mph are forecast and there is expected to be widespread disruption across the road and rail network.
Greater Anglia said:
"We have worked with Network Rail and our plans are based on the high winds of up to 75mph forecast across our region early on Monday morning which presents a significant risk of falling trees/branches (and) damage to railway equipment"
Get updates on alterations for Greater Anglia trains here.
Advertisement
Clear-up after St Jude storm
Rail operators are warning of potentially severe disruption to services tomorrow morning as the region prepares to be battered by storms.
East Coast, First Capital Connect and Greater Anglia have all issued revised timetables ahead of the poor weather.
Many routes are likely to be disrupted and passengers are being warned to expect some cancellations.
The operators say updates will be posted on their websites and Twitter feeds this evening and tomorrow morning to keep passengers informed.
Follow the links below.
First Capital Connect website.
Commuters faced long delays this morning after a signal failure in the Chelmsford area during the rush hour.
A very limited service operated, while engineers fixed the problem. Passengers were advised to postpone their journey until later in the day.
Greater Anglia has apologised to passengers for any inconvenience caused by the signal failure.
Click below to watch Victoria Lampard's report.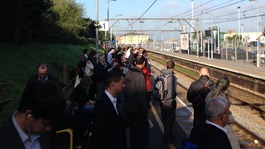 Thousands of commuters have been affected by major signalling problems this morning on the Greater Anglia line.
Read the full story
Anglia Travel
15 minute delays on the Norwich - London Liverpool Street line due to a signalling fault near Manningtree in Essex.
Advertisement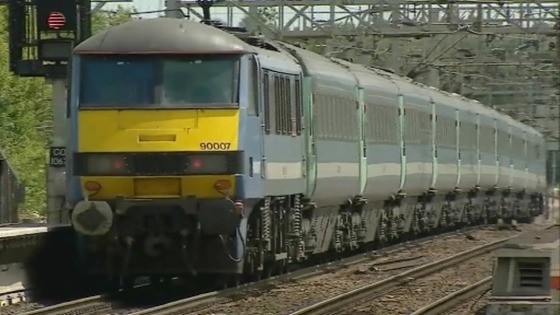 Train operator Greater Anglia is asking commuters for their views about its cycle strategy.
The Dutch owned company says since taking over the franchise in February last year it's installed more than 500 extra cycle parking spaces at stations across the region.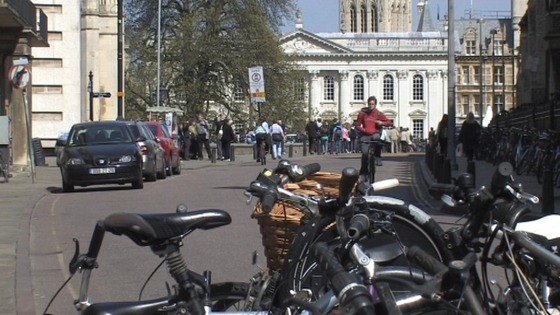 It's also introducing cycle hire and is pioneering the introduction of bike repair facilities next to some stations.
Greater Anglia has launched a new consultation over its cycling strategy.
Abellio, which runs the line, is looking for views on its ongoing plans to improve cycle-rail provision.
The company wants to create more cycle parking at its stations and to launch more cycle hire schemes.
Details of the consultation can be found on the company website.
Anglia Travel
The service is suspended on Greater Anglia between Ipswich and Felixstowe due to a broken down train at Trimley.
There is no estimate for when a normal service will resume.
Train Services between Norwich and #Sheringham have been disrupted by lightning strikes that have affected the signalling system. GK
Load more updates
Back to top