Trains on the London mainline serving Norfolk, Suffolk and Essex are being delayed by up to an hour because of a fault with the signalling system between Chelmsford and Witham.
The rail operator Abellio Greater Anglia says all lines are blocked and train services running through these stations may be cancelled or delayed by up to 60 minutes.
Abellio Greater Anglia admits it has let down passengers. At least 900 of their trains have been cancelled since 11 November.
Read the full story ›
Advertisement
Rail operator Greater Anglia is warning of a reduced train service on the Essex mainline to and from London on Monday because of emergency repairs to a bridge at Witham.
Damage to the bridge at Blunts Hall Road means only one of the two lines is open and is being used by trains going in both directions.
Greater Anglia says a reduced service will operate on the line on Monday 6 July affecting services between Colchester and London including those from Norwich, Diss, Stowmarket and Ipswich.
Earlier on Sunday buses replaced trains between Chelmsford and Colchester.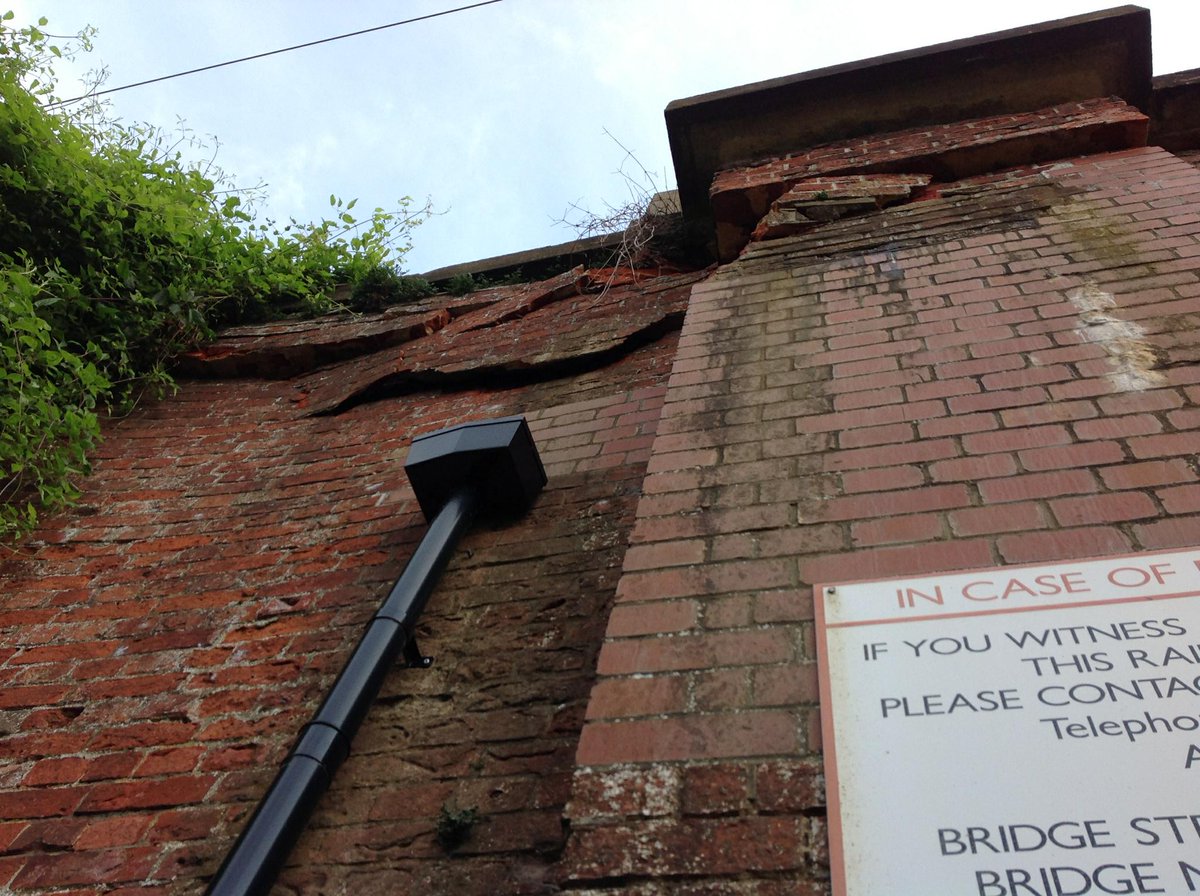 Greater Anglia have warned that a number of services will be changed or cancelled because of the hot weather.
Full details of today's changes can be found here.
A person has being hit by a train at Kelvedon in Essex closing all lines between London and East Anglia for a time.
The line has has now re-opened but Abellio Greater Anglia is warning that trains running through the station may be cancelled or delayed by up to 90 minutes, or revised. Disruption is expected until at least 9pm.
Emergency Services and Network Rail staff attended the incident, which involved the 16:00 London Liverpool Street to Norwich service.
The rail operator which received the most complaints on twitter has announced it will be spending £30million on cleaning its trains.
Abellio Greater Anglia has admitted it needs to "improve and do better", after receiving the highest number of negative tweets on the social network.
Advertisement
Abellio Greater Anglia says following a fault with the signalling system at Norwich station all lines have now re-opened.
Four train services between Norwich and Cambridge and Norwich and London remain cancelled on Tuesday evening.
The rail company apologised to passengers and said trains were now able to run normally after Network Rail engineers made the necessary repairs.
Trains in and out of Norwich station are being delayed or cancelled because of a signalling fault. It's affecting all routes from Norwich.
Engineers are on the way to the scene but as yet Greater Anglia say they don't know how long the disruption will last.
Due to a fault with the signalling system at Norwich some lines are blocked. Train services to and from this station may be subject to disruption on all routes. An estimate for the resumption of normal services will be provided as soon as the problem has been fully assessed.
– Abellio Greater Anglia
1735 Norwich to Cambridge which was due in at 1859
1800 Norwich to Liverpool St which was due in at 1955
1925 Cambridge to Norwich which was due in at 2041
2030 Liverpool St to Norwich which was due in at 2229
Travellers using Abellio Greater Anglia trains from Norwich into London know only too well it's been a frustrating year thanks mainly to overrunning engineering work and other related issues.
Whether it's any consolation, from the New Year they'll be travelling in more comfort and style than they've been used to.
The rail operator is spending £10million on refurbishing the mainline fleet - a task that'll take nearly two years.
Click below to watch a report from ITV News Anglia's Kate Prout
A signalling fault near Stowmarket that has disrupted rush hour trains between Suffolk, Norfolk and Cambridgeshire has been fixed although delays are expected well into the afternoon.
"Train services between Norwich and Liverpool Street, Ipswich and Cambridge, and Ipswich and Peterborough will be disrupted until further notice, whilst the train service is restored. This involves getting the booked traincrew and trains back into the correct places. Some train services may still be cancelled, have their stopping patterns changed, or started at another station or terminated short of their destination."
– Abellio Greater Anglia
Abellio Greater Anglia says ticket restrictions have been lifted for the remainder of Thursday 18 December so passengers travel on other trains than specified on their advance purchase tickets.
Load more updates