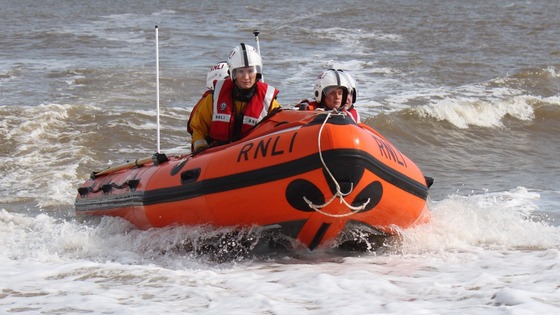 Happisburgh lifeboat has been called out to rescue a teenager who was drifting out to sea on a surfboard off the Norfolk coast.
The boy was able to make his own way back to shore on Thursday afternoon but the RNLI says it highlights the dangers of offshore winds.
An RNLI spokesman said: "When using any type of craft, like inflatables, surfboards or small boats, the wind will take you out a lot quicker than you think. If using inflatables please tether them to the shore or a person and be safe."