The father of the man found dead in Michael Barrymore's swimming pool has welcomed the High Court's ruling that the entertainer should get damages from Essex Police.
Stuart Lubbock's father Terry says the publicity will keep his campaign to get to the truth behind his son's death in the public eye.
After Stuart Lubbock was found raped and murdered at the Michael Barrymore's home near Harlow in 2001, the star's television career was effectively halted.
He was arrested in 2007 in connection with Mr Lubbock's death but later released without charge. He wants millions to replace his potential loss of earnings.
Click to watch a report by ITV News Anglia's Hannah Pettifer
Essex Police say they still want to find out what happened to Stuart Lubbock who died at Michael Barrymore's home near Harlow in 2001.
Read the full story ›
Advertisement
Entertainer Michael Barrymore is entitled to "more than nominal" damages against Essex Police over the wrongful arrest which he says destroyed his career, a High Court judge has ruled.
The comedian and TV presenter was arrested and detained in June 2007 on suspicion of the rape and murder of 31-year-old Stuart Lubbock, who was found in the swimming pool at his home in Roydon near Harlow six years earlier.
Mr Justice Stuart-Smith, sitting in London on Friday, ruled against the force, which had argued that Mr Barrymore should only receive a nominal payout.
A High Court judge ruled he was entitled to "more than nominal" damages from police over a wrongful arrest he says destroyed his career.
Read the full story ›
Two fairground workers have denied the manslaughter of a girl who died when a bouncy castle she was playing on blew away.
Read the full story ›
A 16-year-old boy has been found guilty of killing a Polish man in Essex.
Arek Jozwik was killed with what the jury was told was a "Superman punch" to his head while out in Harlow last summer.
The teenager attacked him from behind - jumping up to ensure the blow carried his full force.
It took around four hours for the jury to decide the boy had not been acting in self defence and find him guilty of the 43-year-old's manslaughter.
Advertisement
Here's a video report by Hannah Pettifer:
A 16-year-old boy accused of killing a drunk Polish man in Harlow, Essex with a "superman punch" has told a jury he hit him "to defend my friend".
The defendant, who was 15 years old at the time of the alleged attack and cannot be named for legal reasons, denies the manslaughter of Arkadiusz Jozwik, who was known to his friends as Arek.<
Mr Jozwik, 40, had been drinking vodka with two friends and had just bought a pizza when he was set upon outside a row of takeaway shops in Harlow, Essex, shortly after 11.30pm on August 27 2016, Chelmsford Crown Court heard.
He fell and struck his head on the pavement and died two days later in hospital. He had been around twice the legal limit to drive, the court was told.
The defendant said he was hanging around at The Stow shopping precinct after going to a kebab shop when he saw the Polish men.
"They were being aggressive and loud," he said. "They were being loud, swearing, just wobbling everywhere."
He said the men were saying "Fight me, fight me", and one called his black friend a "n*****" and grabbed his friend.
Patrick Upward QC, defending, asked the boy: "What was going through your head?"
The teenager replied: "That they was going to do something to us, not mostly to me, but to (another youth) and my friends."
Asked how he was feeling, he replied "Scared", and asked what he did next, he said: "I hit him."
He continued: "I just didn't know what they were going to do next."
He said one man fell over. Mr Jozwik had his friend, and, asked if he meant to cause any harm, he said: "Not at all."
Asked what happened next, he said: "He fell and hit his head."
The defendant said he then ran off, adding: "I just felt like it was a big nightmare."
Asked how he felt about the man who hit his head, he said: "I felt really sad."
Rosina Cottage QC, prosecuting, earlier told the trial that the defendant moved behind Mr Jozwik, jumped up from the ground and used the "whole force of his body" to hit him.
The trial continues.
The family of Polish man killed by a single "Superman punch" had to leave court as jurors were shown CCTV of the attack.
Read the full story ›
The trial of a teenager accused of killing a Polish man in Harlow has begun.
The 16-year-old, who cannot be identified because of his age, is charged with the manslaughter of 40-year-old Arkadiusz Jozwik.
He was attacked outside a row of takeaway shops at the town's Stow shopping area on August 27 2016.
Opening their case, the prosecution told Chelmsford Crown Court the teenager, who was 15 at the time, had killed Mr Jozwik with what looked like a "Superman punch".
He was said to have jumped from the ground to use the full force of his body to hit the victim in the head.
The prosecution claims the defendant must have intended to send Mr Jozwik to the ground, and would have known he would cause him harm, even if he did not appreciate the extent of it.
"For whatever reason, maybe even just immature bravado, the prosecution say [the defendant] took a deliberate decision to use unlawful violence when he went around the back of the group to punch Arkadiusz Jozwik.

"He was aware that when he punched him with the force he used - a Superman punch - some harm would be likely to be caused."
– Rosina Cottage QC, prosecution.
The 16-year-old denies the charges.
Richie Chiassaro took part in the T54 wheelchair 400 metre final at the World Paralympics athletics final.
The Harlow athlete left it late but powered to the line to take bronze in a photo finish.
Richie said he was proud to have taken a medal after disappointment in the 800m.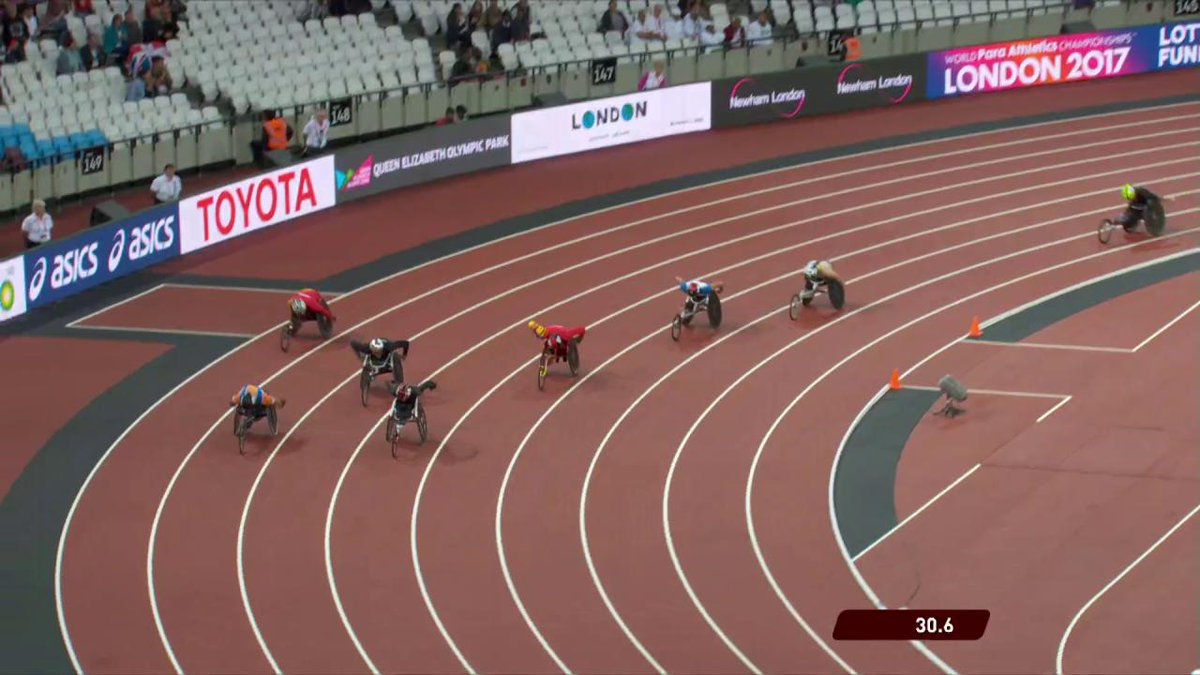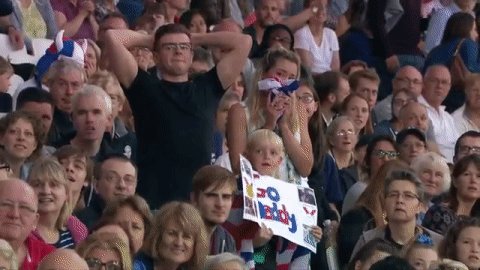 Load more updates