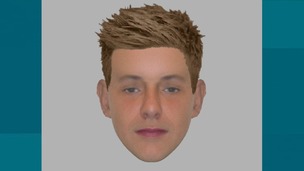 Suffolk Police have released an e-fit image of a jogger who made an inappropriate comment to a 12-year-old girl.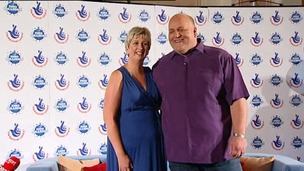 Britain's second biggest-ever Lottery winners have been unveiled as Gillian and Adrian Bayford from Haverhill in Suffolk.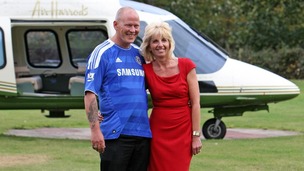 The identity of the Haverhill couple who won £148m on the EuroMillions Lottery game will become known later this morning.
Live updates
Police in Haverhill are appealing for witnesses after a 10-year-old girl was approached by a man in a car.
It happened at about 1pm on Saturday in Greenfields Way.
The girl was walking along towards Cleves Road when a silver car pulled up beside her and the driver asked if she would like to get in.
She ignored the driver who, on seeing a dog walker approaching on the opposite side of the road, quickly turned the car around and drove off towards Duddery Road.
The motorist caused other traffic to wait while he turned his car and police would like to hear from anyone who may have seen him.
The car was described as a silver Vauxhall people carrier, or similar model. The man is described as white, aged between 40 and 50 years old, of a large build and with a bald head. He was wearing a green camouflage t-shirt and smoking a rolled-up cigarette.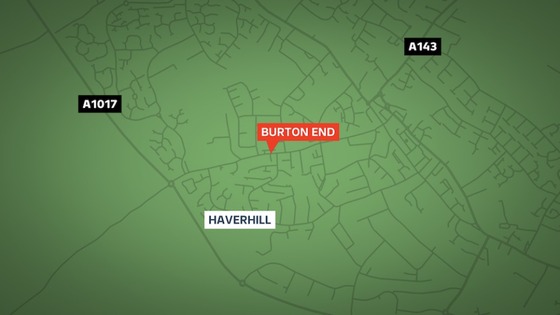 Suffolk Police are appealing for information after a male in his teens was assaulted in Haverhill.
The attack happened between 2.15am and 3.10am on Saturday 1 March as the victim was walking along Burton End with two other men and a woman.
The group were approached by around three to five men. One of the men used a piece of wood to hit the victim in the face. The victim left along Burton End in the direction of School Lane and was then attacked for a second time. He was knocked to the ground and hit and kicked in the head and face.
The victim received hospital treatment for his injuries and was later discharged.
Suffolk Police say the attackers are white men, aged approximately 19-22, and wearing dark clothing; some wore hooded tops with the hoods up.
Anyone who has any information or who witnessed the incident is asked to contact Suffolk Police on 101.
Advertisement
Police name man who died in Suffolk crash
A 26-year-old man who died following a collision in Suffolk has been named as Peter James, from Haverhill.
Police were called to Homefield Road in Haverhill at around 11:45am Sunday 15 December, to reports a car had hit a tree near the Moon Hall Lane junction.
A young man has died following a car crash on Homefield Road in Haverhill in Suffolk. His car struck a tree near the Moon Hall Lane junction around 11.45 this morning. Attempts to revive him failed and he was pronounced dead at the scene.
Police are asking any witnesses to come forward.
A1017 both ways closed due to accident, two vehicles involved between A1307 and B1057 Bumpstead Road.
Police have charged a 32-year-old man following a burglary in Haverhill last week.
Alexander Hockett of Elmdon Place, Haverhill was arrested yesterday, Tuesday 27 August. He has been charged with the burglary of a residential property in Beaumont Vale between Tuesday 20 and Friday 23 August 2013.
He is due to appear at Bury Magistrates Court today. Police are reminding residents to lock doors and windows after a number of burglaries in the area.
Advertisement
Police in Suffolk are appealing for help from the public after a series of burglaries in Haverhill over the Bank Holiday weekend.
Cash, jewellery and a Mercedes car with stolen in four raids. Most of the burglaries happened overnight and in two cases the thief gained entry through an open window.
Inspector Peter Ferrie said: "The spate of 'creeper' burglaries is directly targeting open or insecure doors and windows. I appeal to residents to ensure that they close and lock all ground floor doors and windows at night, otherwise they risk leaving an open invitation to a burglar."
Anyone with information about these crimes is asked to contact Suffolk Police on 101 or Crimestoppers anonymously on 0800 555 111.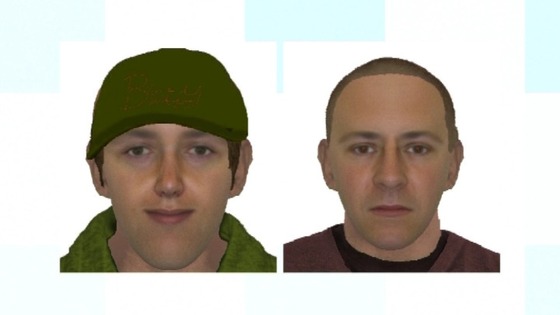 Police have released artist's impressions of two men they would like to speak to in connection with a burglary in Haverhill in Suffolk.
Thieves claiming to work for a water company tricked their way into the home of an 80 year old man in Crowland Road, and stole around £1,000 worth of cash and jewellery.
Suffolk Police are appealing for witnesses following three burglaries in Haverhill.
A wallet was stolen from a house in Yarmouth Road sometime between 11am and 11.15am on Friday 26 July.
A property in Strawberry Fields, Haverhill was entered sometime between midnight and 8am the same day through a garage. A handbag and wallet were stolen from within.
The third burglary happened between 6pm and 8.45pm on Friday 26 July a property in Harewood Terrace, Haverhill was entered. A handbag had been emptied and a purse stolen.
Police investigating an assault in Haverhill are appealing for information in relation to an incident that occurred in Harrow Road.
At around 10:55pm on Tuesday 9 July Suffolk Police were made aware of a man, aged in his thirties, who had presented himself at Addenbrooke's Hospital with stab wounds.
The incident is believed to have occurred between 9:30pm and 10pm and was originally thought to have happened in the vicinity of a toilet block within the Recreation Ground, near to Camps Road.
However, following enquiries this morning police believe it may be linked to a report of an altercation in a car park in Harrow Road.
Officers would like to hear from anyone who witnessed an altercation or has any details in relation to an incident in Harrow Road during these times.
The victim remains in hospital in a critical but stable condition though his injuries are no longer thought to be life threatening.
Load more updates
Back to top