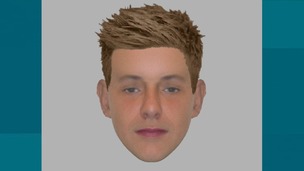 Suffolk Police have released an e-fit image of a jogger who made an inappropriate comment to a 12-year-old girl.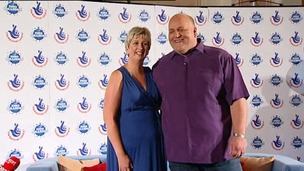 Britain's second biggest-ever Lottery winners have been unveiled as Gillian and Adrian Bayford from Haverhill in Suffolk.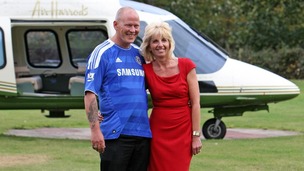 The identity of the Haverhill couple who won £148m on the EuroMillions Lottery game will become known later this morning.
Live updates
Police in Suffolk are appealing for help from the public after a series of burglaries in Haverhill over the Bank Holiday weekend.
Cash, jewellery and a Mercedes car with stolen in four raids. Most of the burglaries happened overnight and in two cases the thief gained entry through an open window.
Inspector Peter Ferrie said: "The spate of 'creeper' burglaries is directly targeting open or insecure doors and windows. I appeal to residents to ensure that they close and lock all ground floor doors and windows at night, otherwise they risk leaving an open invitation to a burglar."
Anyone with information about these crimes is asked to contact Suffolk Police on 101 or Crimestoppers anonymously on 0800 555 111.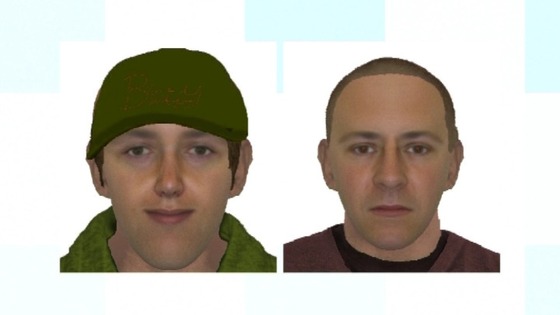 Police have released artist's impressions of two men they would like to speak to in connection with a burglary in Haverhill in Suffolk.
Thieves claiming to work for a water company tricked their way into the home of an 80 year old man in Crowland Road, and stole around £1,000 worth of cash and jewellery.
Advertisement
Suffolk Police are appealing for witnesses following three burglaries in Haverhill.
A wallet was stolen from a house in Yarmouth Road sometime between 11am and 11.15am on Friday 26 July.
A property in Strawberry Fields, Haverhill was entered sometime between midnight and 8am the same day through a garage. A handbag and wallet were stolen from within.
The third burglary happened between 6pm and 8.45pm on Friday 26 July a property in Harewood Terrace, Haverhill was entered. A handbag had been emptied and a purse stolen.
Police investigating an assault in Haverhill are appealing for information in relation to an incident that occurred in Harrow Road.
At around 10:55pm on Tuesday 9 July Suffolk Police were made aware of a man, aged in his thirties, who had presented himself at Addenbrooke's Hospital with stab wounds.
The incident is believed to have occurred between 9:30pm and 10pm and was originally thought to have happened in the vicinity of a toilet block within the Recreation Ground, near to Camps Road.
However, following enquiries this morning police believe it may be linked to a report of an altercation in a car park in Harrow Road.
Officers would like to hear from anyone who witnessed an altercation or has any details in relation to an incident in Harrow Road during these times.
The victim remains in hospital in a critical but stable condition though his injuries are no longer thought to be life threatening.
A man is seriously ill in hospital after he was stabbed in Haverhill in Suffolk last night. The man, who is in his thirties, arrived at Addenbrookes Hospital in Cambridge at just before 11pm.
Police have not yet been able to get a full account of what happened. They have closed off Haverhill Recreation Ground, where the stabbing is thought to have taken place. Officers are also at an address in Montford Court.
Detectives want anyone who might have information on the incident to contact them.
Police are appealing for information after a man indecently exposed himself in Haverhill.
The incident occurred on Monday 29 April at 12.30pm near a small angling lake, known locally as the Newt Pond, in School Lane.
The victim, a 28-year-old woman, was walking along the footpath that runs beside the edge of the public area from the residential estate to the top of School Lane. As she was about 30 metres past the Newt Pond she noticed a man in the trees a few feet away from the path who was exposing himself.
The suspect is described as a white man of average height and stocky build, clean-shaven with short/shaven fair hair. He was wearing grey jogging bottoms and a red hooded top.
Advertisement
Life as a lottery winner
A woman from Haverhill in Suffolk, who won 148 million pounds on the Euromillions lottery, is using some of her winnings to refurbish a children's play centre in the town, which had closed down.
Gillian Bayford and her husband won their millions last August. Gillian says it's important to give something back to the local community. You can see her story in full on ITV News Anglia tonight at 6pm.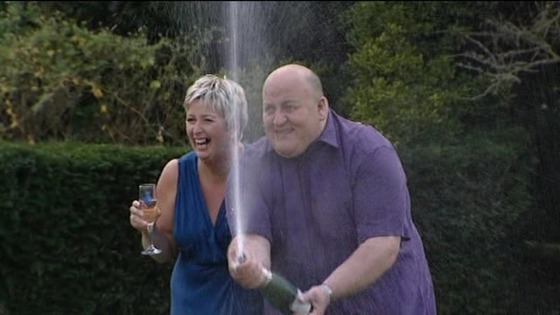 A couple from Haverhill in Suffolk who scooped a huge win on the EuroMillions have made it onto the Sunday Times Rich List. Gillian and Adrian Bayford won £148m in August last year. They are now worth £149m - making them the 552nd richest in Britain and Ireland.
Police investigate unexplained death
Police are expected to name a man in his 70s who died after being found in a road in Haverhill in Suffolk. Police were called to Duddery Road at around 3.30am on Sunday morning where the man was found lying in the road.
The man was taken to Addenbrooke's Hospital but was later pronounced dead. His death is being treated as unexplained. Police are trying to contact his relatives.
Police investigate unexplained death
Police say a man who died after being found in the street in Haverhill was in his seventies, not in his fifties as previously thought.
Officers are currently trying to identify and contact his next of kin.
Load more updates
Back to top