Three murders in Peterborough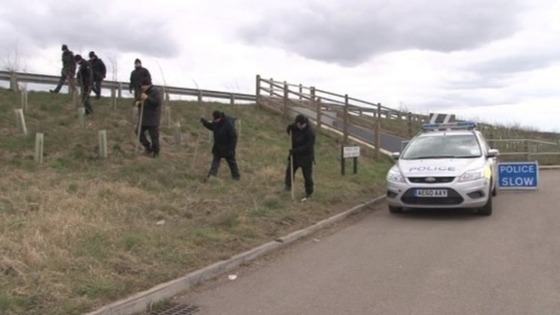 A post mortem examination of two bodies found in Thorney Dyke near Peterborough will take place today. The bodies of two men were found on Wednesday. Their deaths are being treated as murder.
Cambridgeshire Police is linking the deaths to its investigation into the murder of Kevin Lee - a builder from Peterborough who was found stabbed to death on Easter Sunday - as well as two stabbings in Hereford.